You scream, I scream, we all scream for ice cream! We love ice cream and look forward to summer spending lazy afternoons enjoying our favorite cool treat. Summer just isn't complete without an ice cream social so today I'm sharing one of our favorite ideas to make the ordinary EXTRAORDINARY, DIY Ice Cream Cone Wrappers.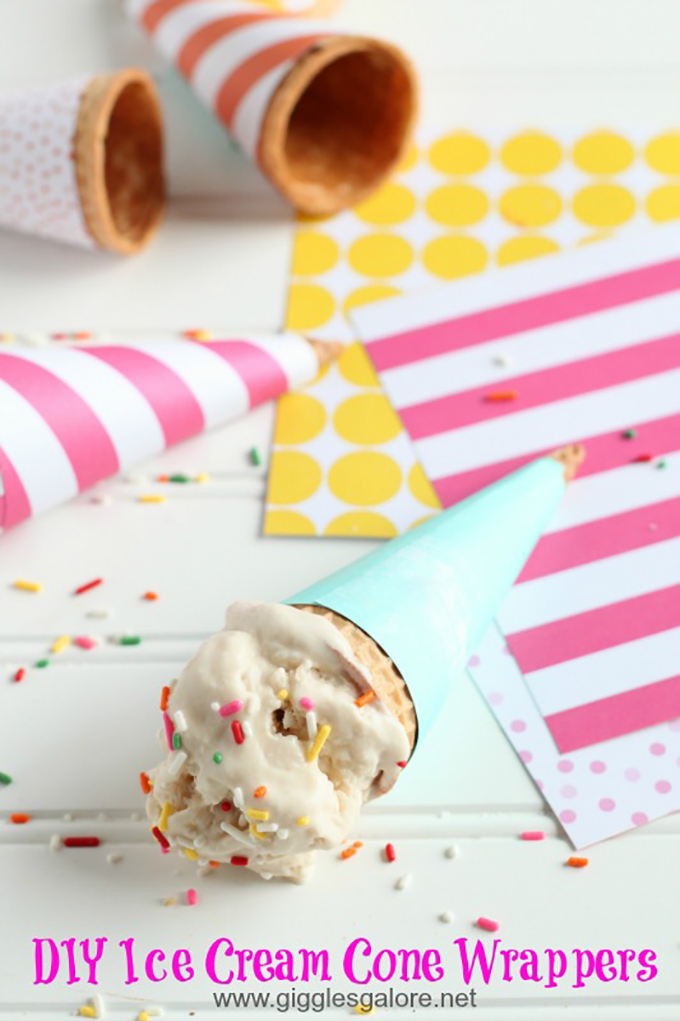 These easy DIY ice cream cone wrappers make it easy to customize ice cream cones for your party or just a fun way to enjoy your favorite summertime treat!
First grab some colorful patterned paper, washi tape, scissors and ice cream cones.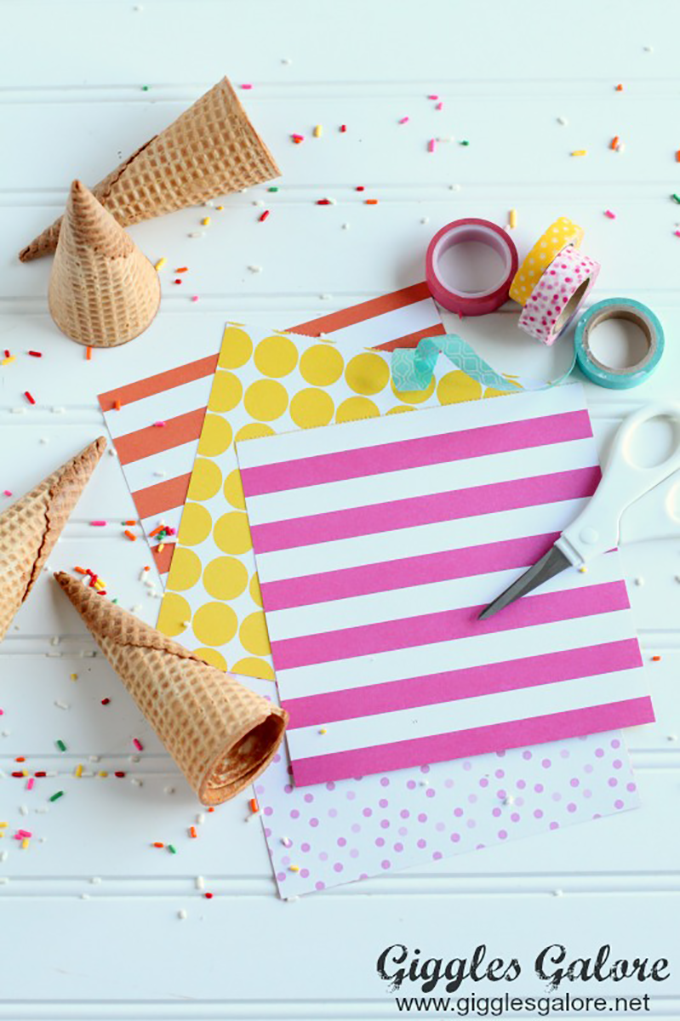 Next, trace the ice cream cone template onto your patterned paper and cut out.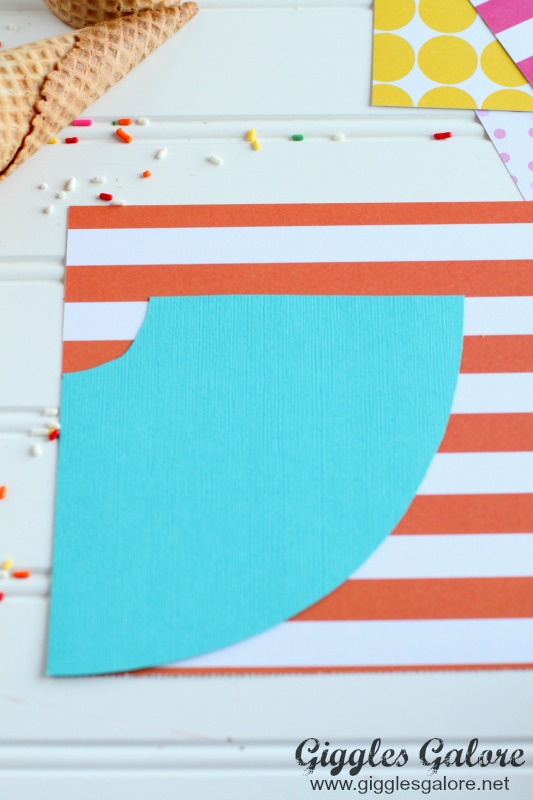 Gently wrap the ice cream cone wrapper around your cone and secure with tape. Depending on what type of paper you used you may need to add a small dab of glue to make sure it holds.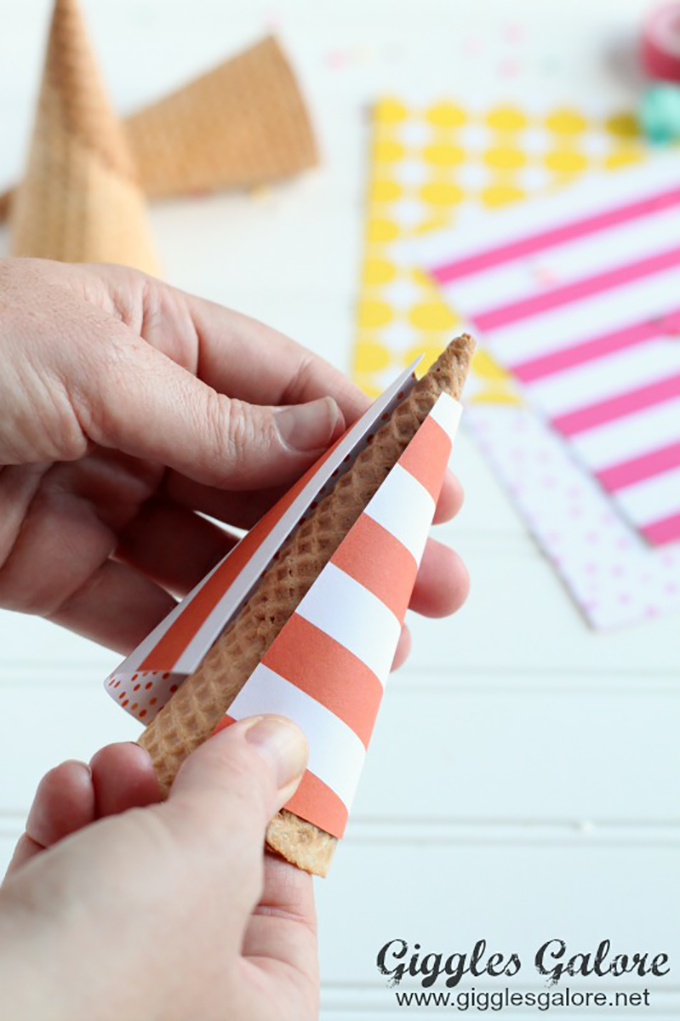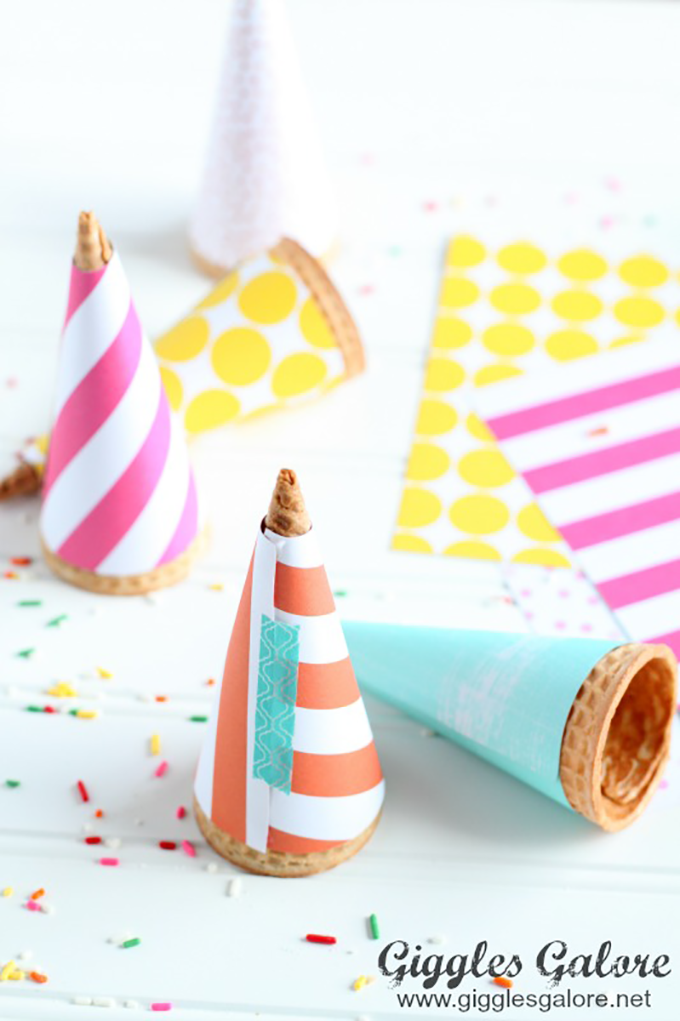 Now it's time for the best part, add a scoop of your favorite ice cream. Don't forget the sprinkles, because everything taste better with sprinkles!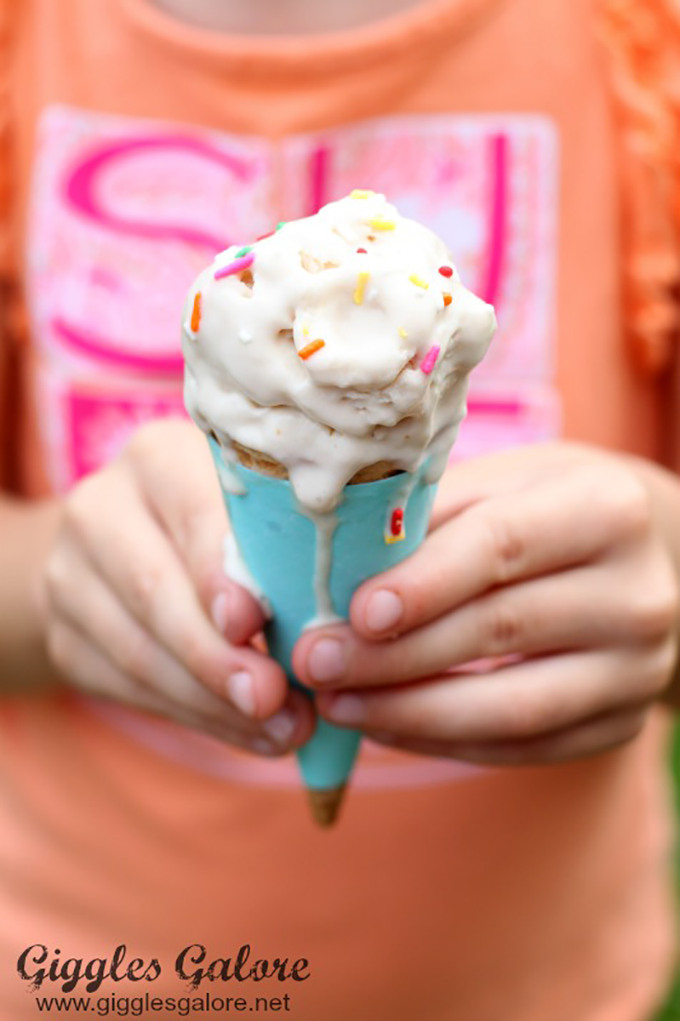 Summer just isn't complete without ice cream and it's even better when served in a fun ice cream cone.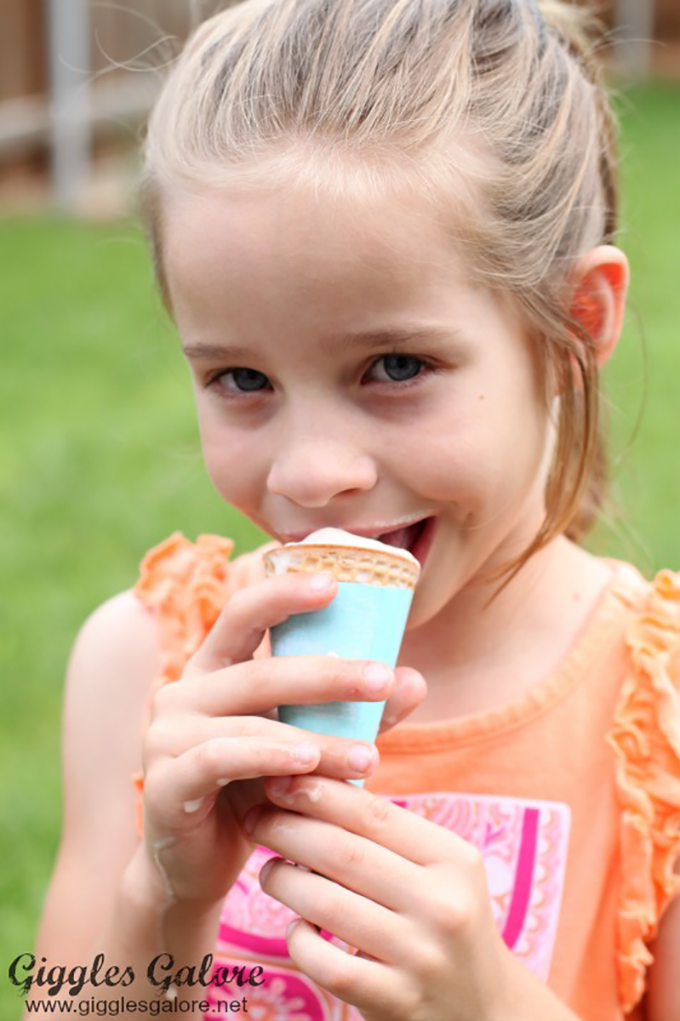 With just a few supplies and a little bit of time you can create an extraordinary treat perfect for ice cream socials, pool play dates or a family fun night!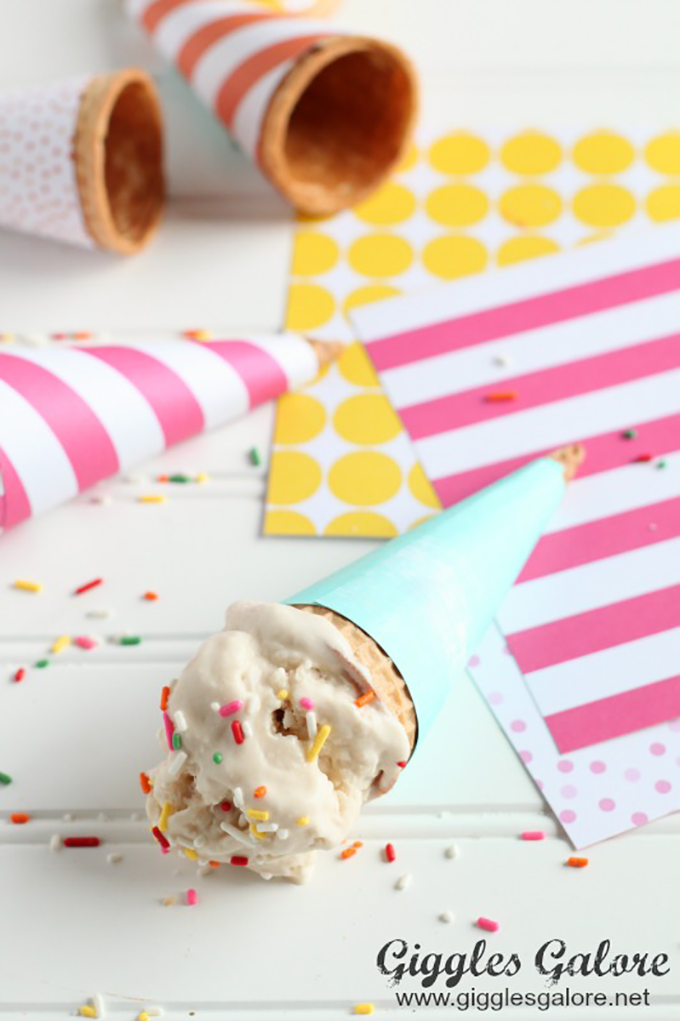 Make sure you stop by Giggles Galore for more ice cream inspiration and summer entertaining ideas. And don't forget to follow us on Instagram and Pinterest for more creative ideas and inspiration that will make the ordinary extraordinary one creative idea at a time!