We are getting into the holiday spirit around our house and this year I'm trying out a mini-tree in our toddler's room! Of course I can't expect our 18 month old to keep his little fingers off the tree so I've steered clear of glass ornaments that can easily break and instead made some alphabet ornaments that are wooden, kid-friendly, and inspired by these Land of Nod ones.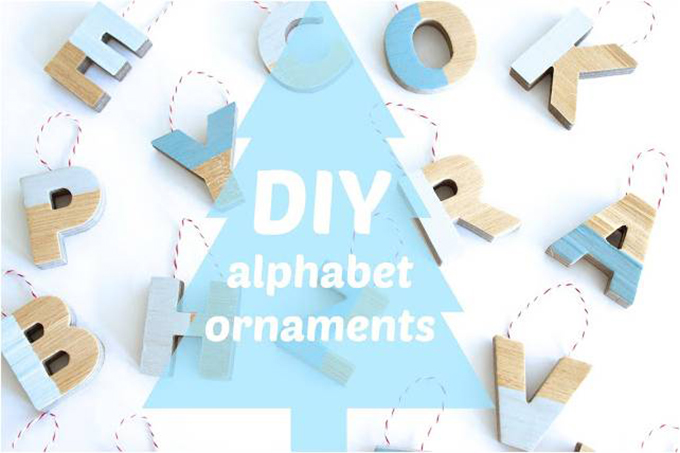 It was so easy to do.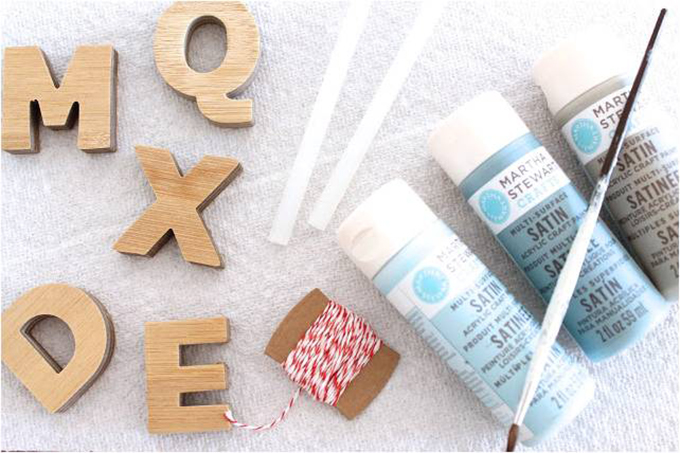 First, I painted parts of these mini wooden letters that I picked up from our local craft store in different acrylic paint colors.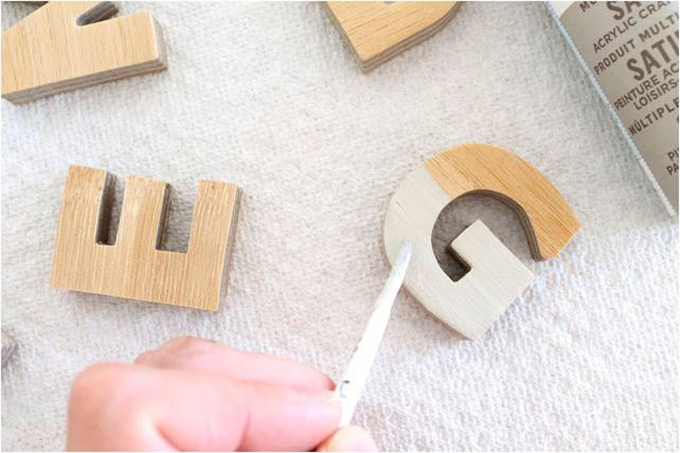 Then, I added some festive baker's twine to the back of each ornament using a hot glue gun.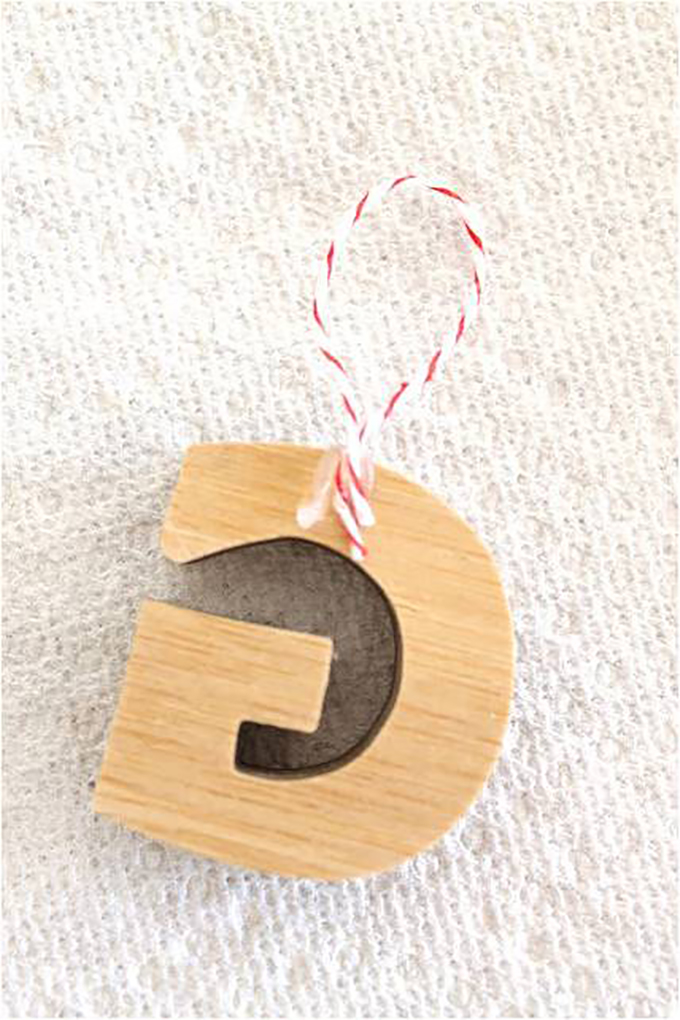 And that was it!
I made about 25 of them while our little guy took his afternoon nap.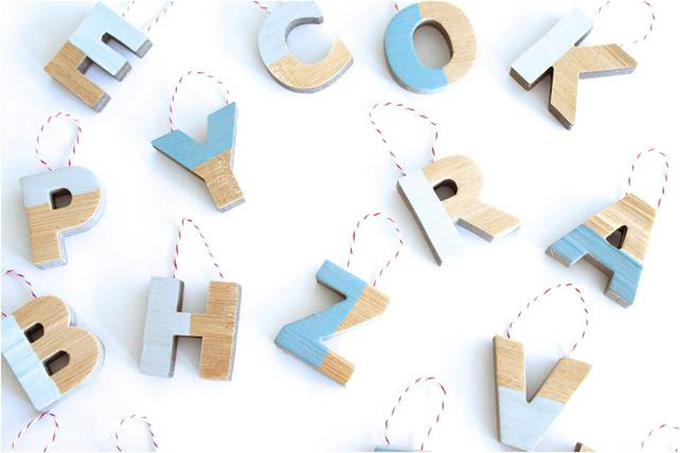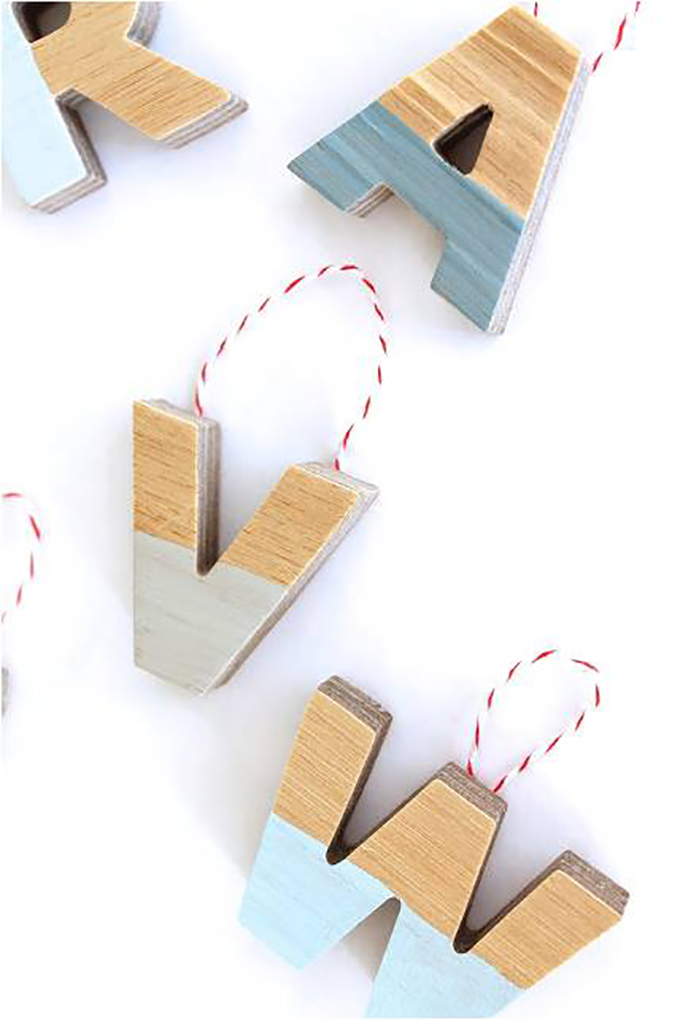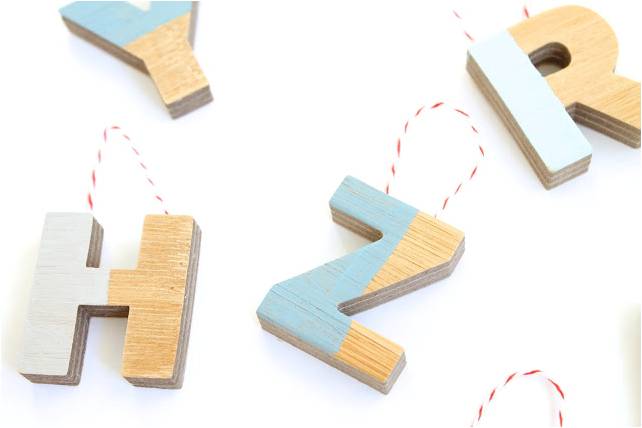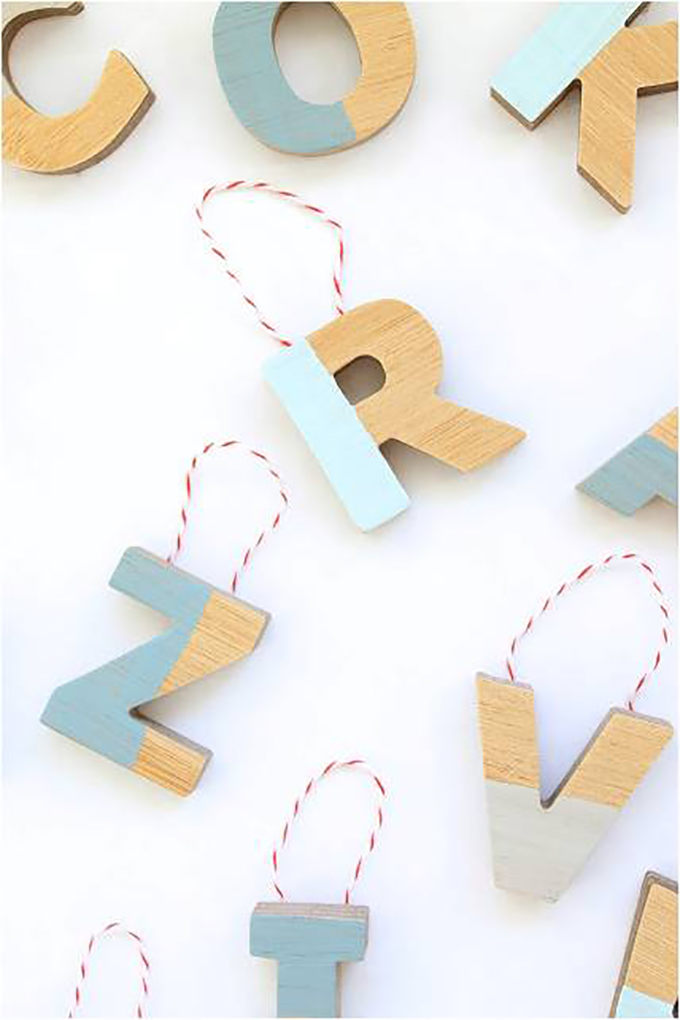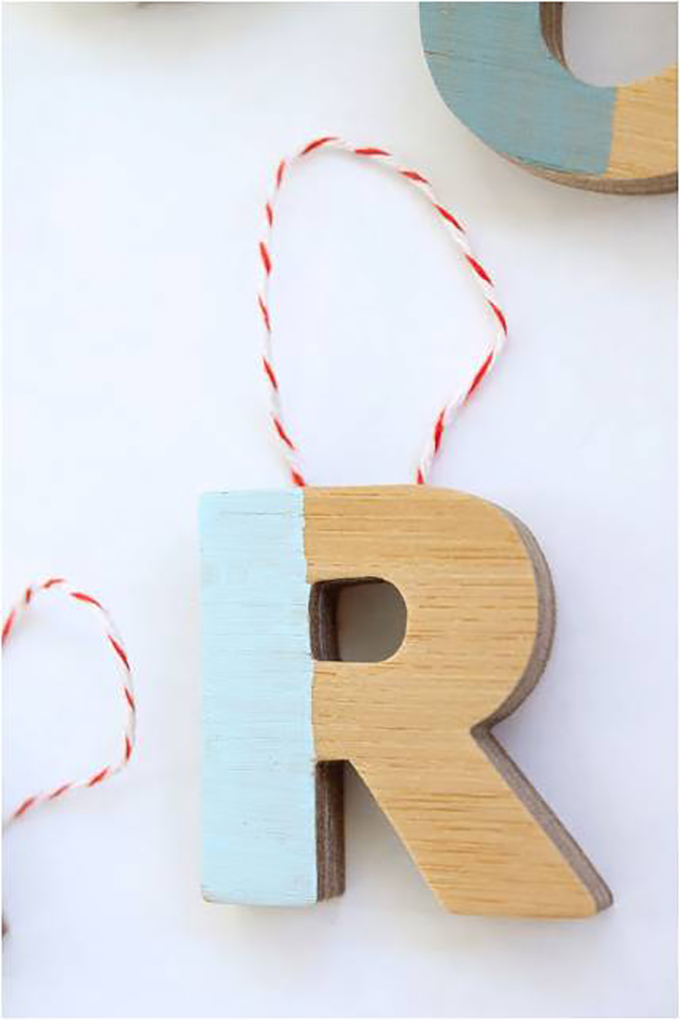 Here's a peek at the ornaments on his tree: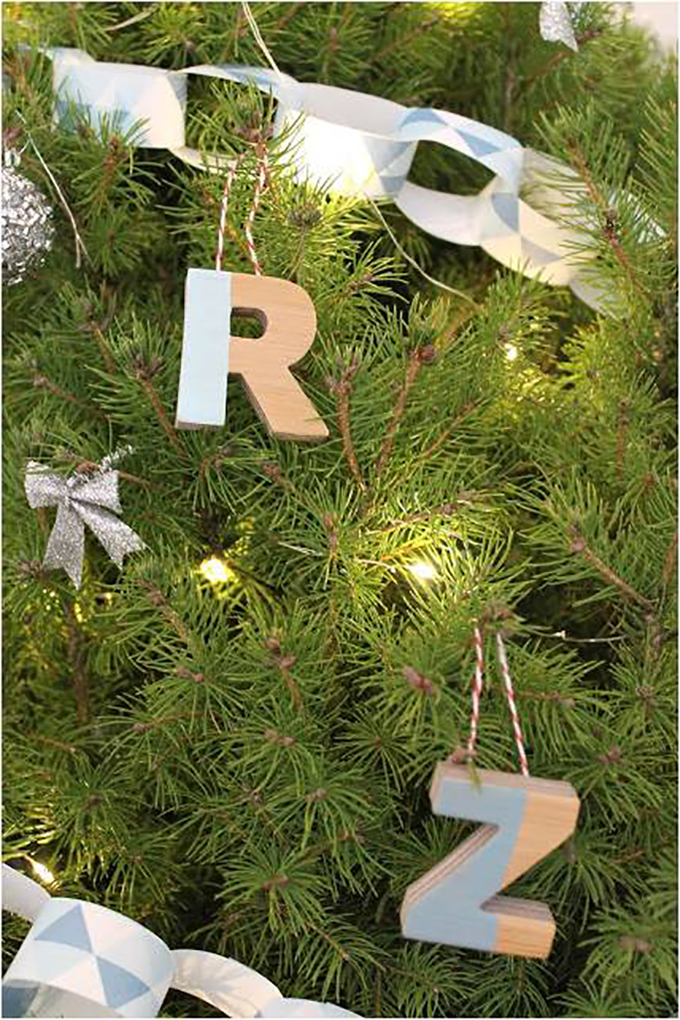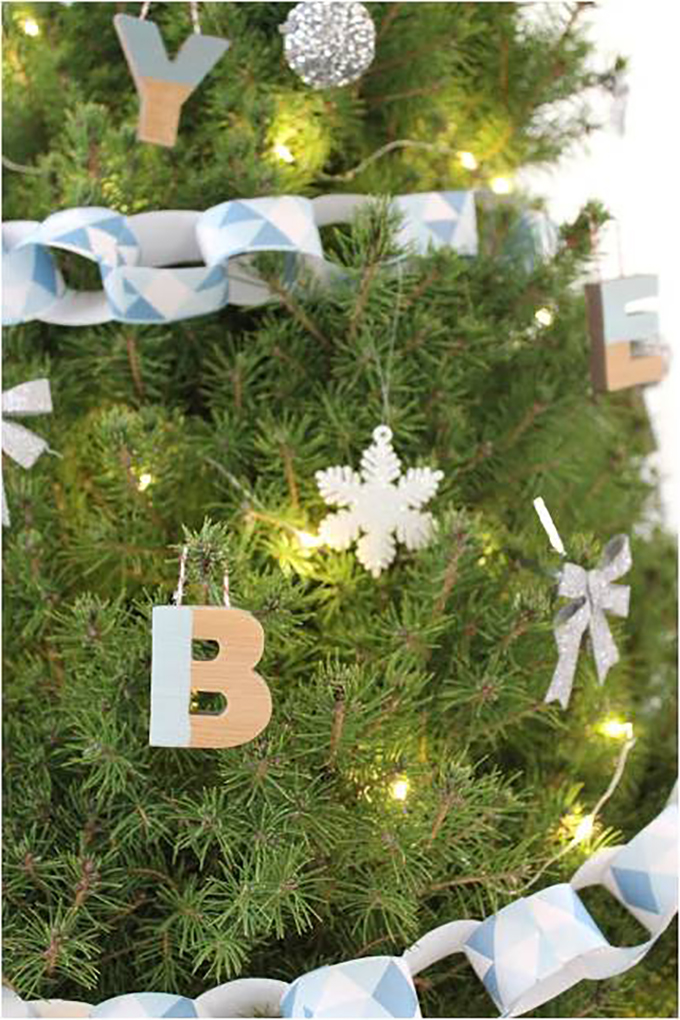 Happy holidays!