The rumbling began in the kitchen: "Mom, I'm bored. There's nothing to do."
This is my son Cooper's tactic when he's angling for more screen time. This is the battle of the house that I blogged about a few months back. My husband and I have done a good job sticking to our rule of one hour on weekdays, but the two-hour limit on weekends can be trying. We both see video games as the antagonist and want to avoid our son going down that rabbit hole (unless there's a rope tied to his waste so he can be yanked back to the surface).
The whining had been turned up to a time-out level when my son said something that stuck. "Mom, we never go anywhere." I stopped and thought about this. In many ways he was correct. We have visitors during the summer, so we're busy, but people are always coming to us. We did go on a camping trip during the summer, which Cooper loved, but a number of weeks had gone by since then. I realized that it was time to start looking at things differently. My seven-year-old was ready for some serious day trips. I grabbed a pencil and the calendar and put October weekends on the books.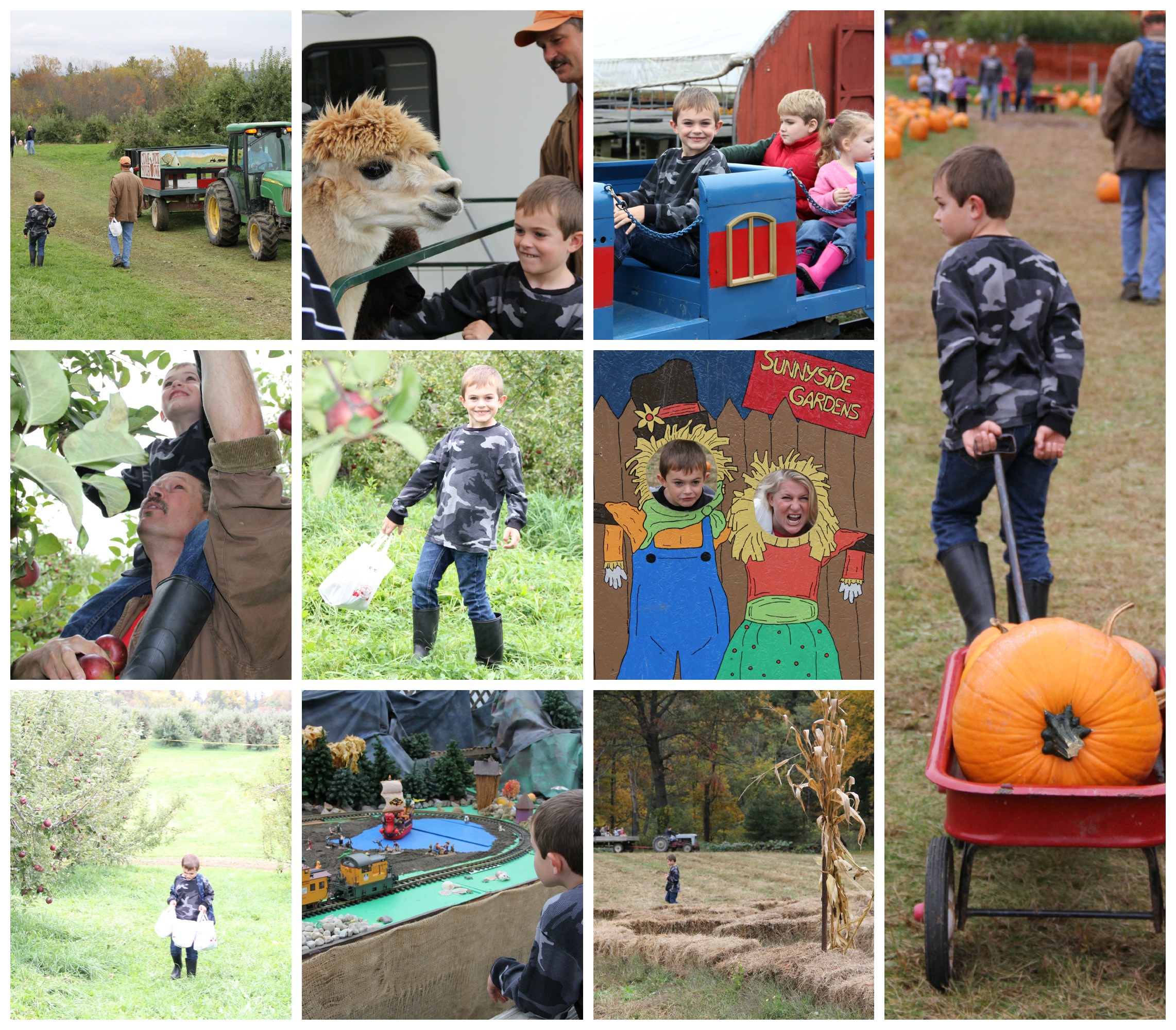 Being in the Saratoga Springs area is wonderful, and allows me to live contentedly in my own little bubble. But that's not enough for a curious kid, so I planned out the weekends for the remainder of the season.
On our first weekend outings, we went apple picking and enjoyed an autumn hayride at a nearby pumpkin patch. We checked out a butterfly exhibit and brought home more pumpkins and apples than I know what to do with. It was quite enjoyable, being outside listening to live music and eating cider doughnuts. Although these excursions took place over two short afternoon trips, the days were happy. Better still, the TV and video games were a non-issue.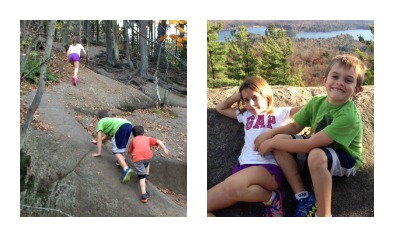 The following Sunday, the family was invited on a hike near Old Forge, NY. At first I hesitated, thinking, "Ugh, the drive." But the weather was going to be amazing and the thought of hiking in the Adirondacks with friends was too perfect to pass up.
We went into the town of Old Forge, shopped at the wonderful local hardware store, had lunch, and drove to the trail head. The kids seemed to run to the top of the mountain. Clearly, the days of carrying my little one (or getting to stop for water breaks) have come to an end. Most of us relaxed at the top as the children climbed the fire tower to take in the breathtaking views. The wonder of nature's grand spectacle was a bit lost on me whenever one of the kids got within 300 feet of the peak's steep drop-offs. I am so afraid of heights that I acted like a crazy woman, screaming at the kids to be careful and basically ruining the experience for the other hikers who had made it to the top. As a mother, I learn more of my limitations every day, and mountaintops without guard rails is clearly one of them. Still, Cooper loved the entire experience.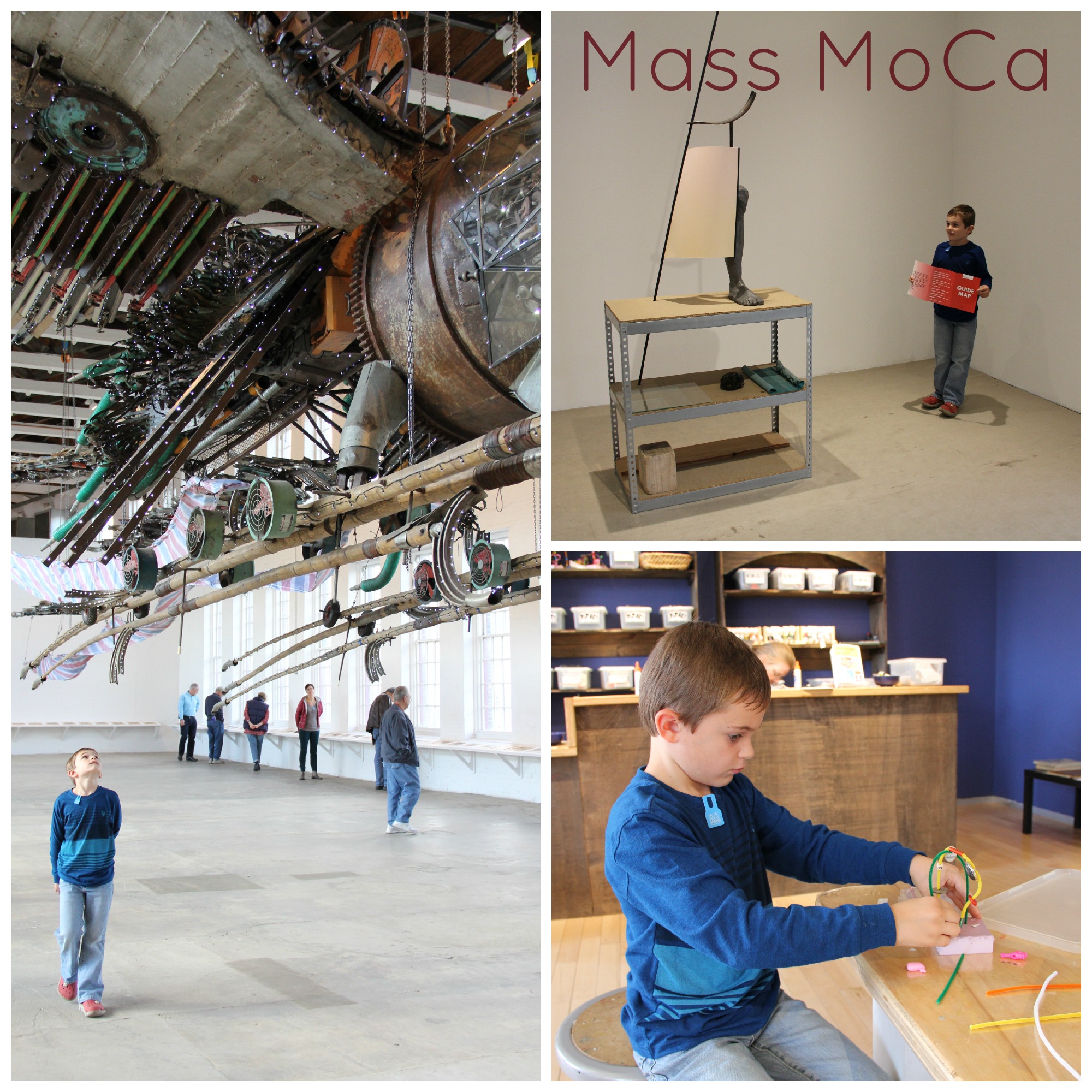 While tucking Cooper into bed one Saturday night, I let him know that I had a day trip planned. He could sleep in, watch an hour of Spongebob Squarepants (I am not unreasonable), and then we were going to a museum in Massachusetts. There were two exhibits at Mass MoCA in North Adams that I wanted both of us to see and experience: a waterfall made of Styrofoam by Jason Middlebrook, and Xu Bing's Phoenix (which would soon be on its way to the Cathedral of Saint John the Devine in New York City).
I had heard very positive things about both of these large installations, which allow the viewer to walk around and beneath them. I thought it would be a good experiment: Would Cooper be interested? If so, how long would it last? Turns out I have a new museum buddy—he loved it! He found the museum's KidSpace and completed two art pieces of his own before he would even consider leaving. With Cooper leading the way, we were in the museum for more than three hours; I'm still amazed.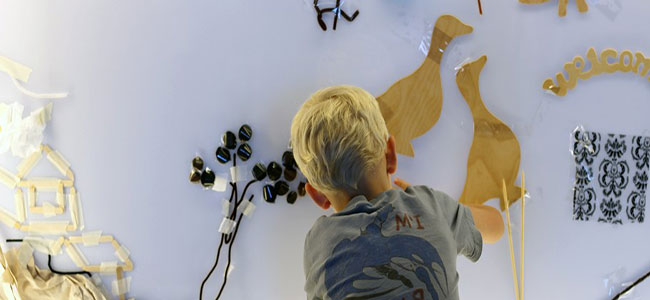 As we rolled into Halloween weekend, our town has made planning easy. We had a festival on our main street where the local pet store had a dog-and-kid parade. The store's owners provided the games and decorations and invited the children to trick or treat. There was a bounce house, pony rides, and pumpkin-rolling races. If it sounds too cute to be true, I hear you: Coming from a suburb without a main street, it didn't seem real for our first two years there.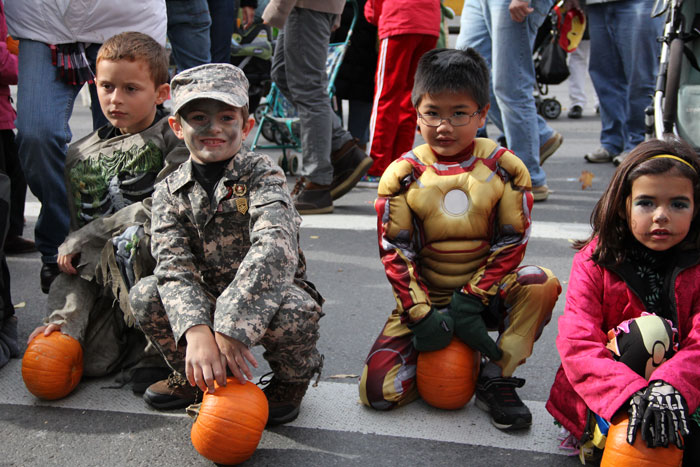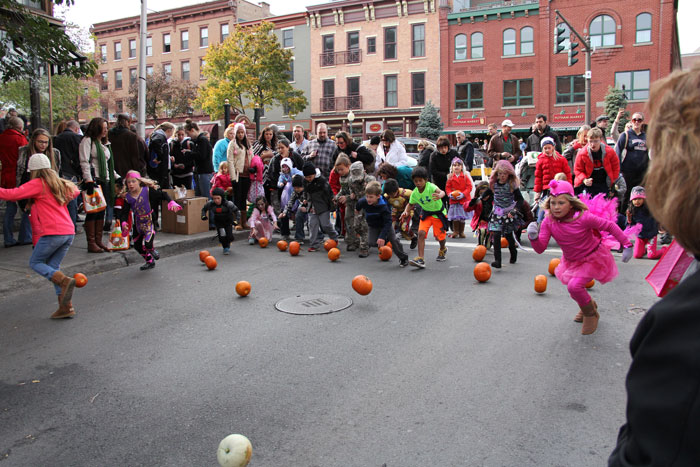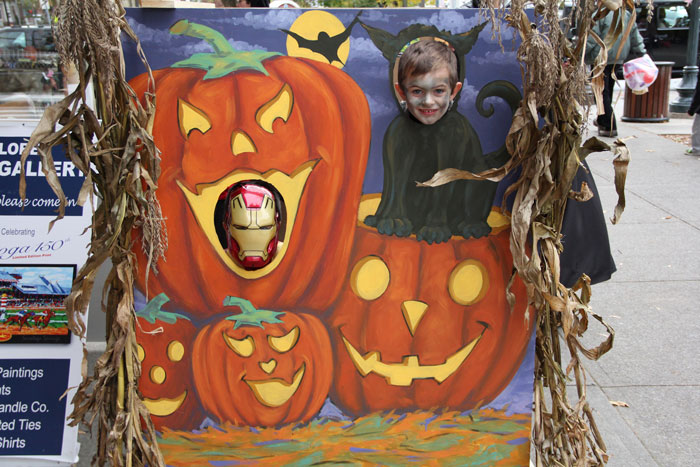 I'm now looking at the calendar for November and December. The holidays make everything busy, but I am quickly learning that there's always enough time for a day trip.