With the end of the school year comes lots of activities, programs and of course we can't forget about Teacher Appreciation Week (May 4th-8th) and end of the year teacher gifts. With so much going on sometimes it's easy to over look the simple gesture of sending in a gift to say "thank you" for all the heart and dedication teachers have put in throughout the year. But, I know first hand just how special those little thank you gifts can be, especially the heart felt ones like our You Color My World Teacher Appreciation Gift.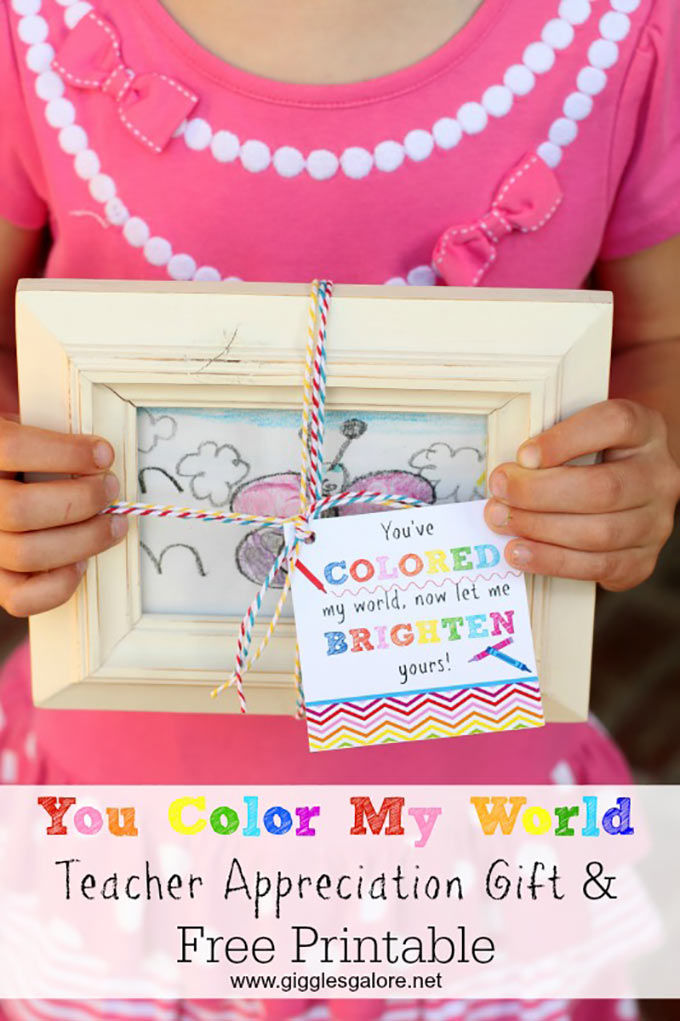 My daughter loves to color and make pictures for friends and family so we decided to make her teacher a special Teacher Appreciation gift from the heart. I created a fun printable You Color My World Teacher Appreciation gift tag which you can download at Giggles Galore.
This is a very simple gift and I love that it is personal and from the heart. Teachers don't need another smelly candle or body lotion and while we also like to make sure we say thank you during Teacher Appreciation week with a gift card, this is just another way to show our special teachers just how much we love them.
Have your student draw a picture for their teacher. You can also have them write a thank you note or message on the back of the drawing.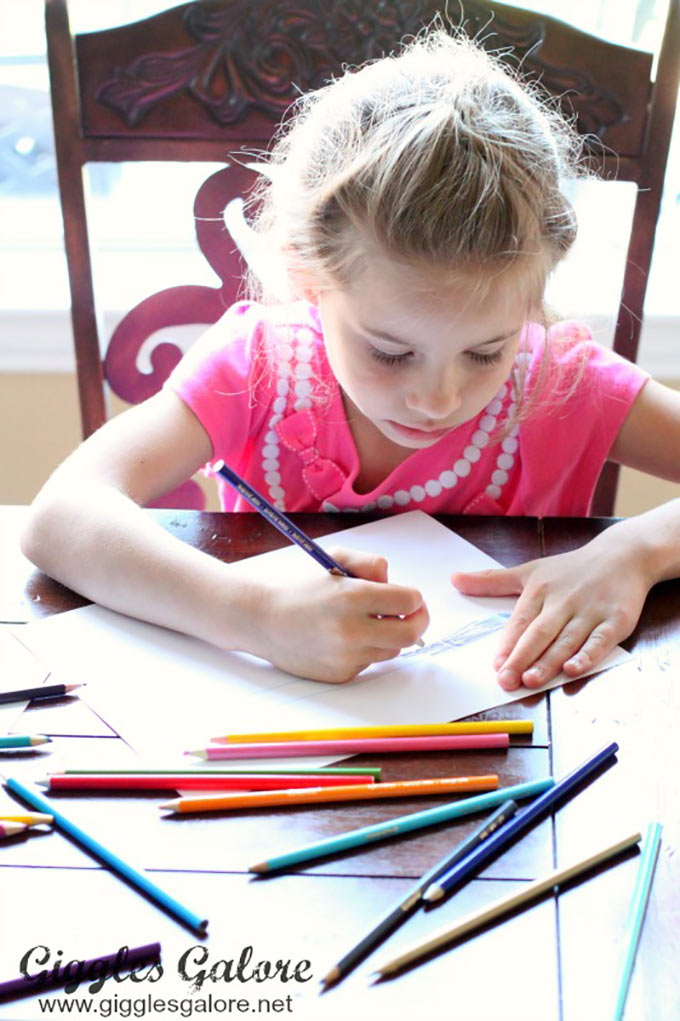 Print out the free You Color My World Teacher Appreciation gift tags from Giggles Galore and cut them out. Use a hole punch to make a small hole in the top left corner for your string.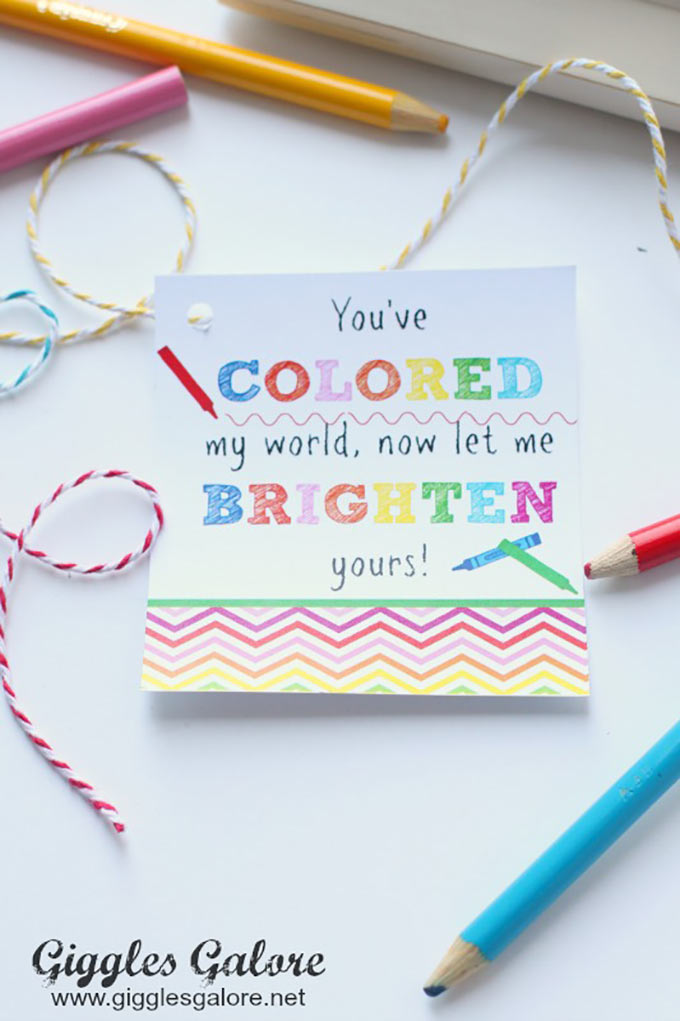 Once your child's drawing is complete put it in a picture frame (this is optional). Use twine or ribbon to tie the teacher appreciation gift tag to the picture frame.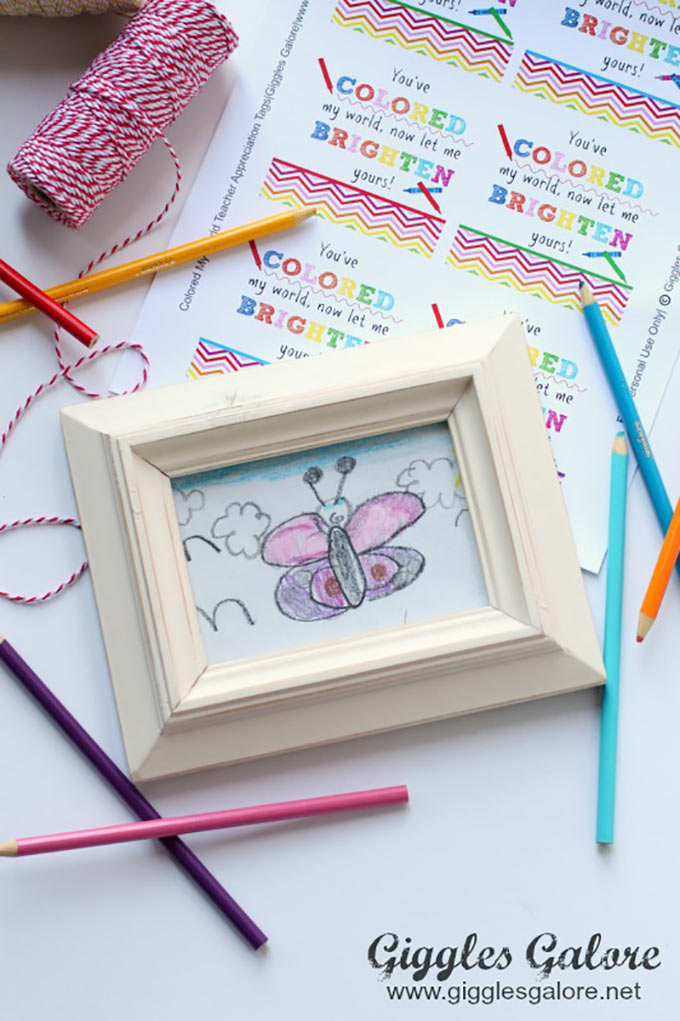 Have your student deliver their colorful picture to their teacher during Teacher Appreciation Week.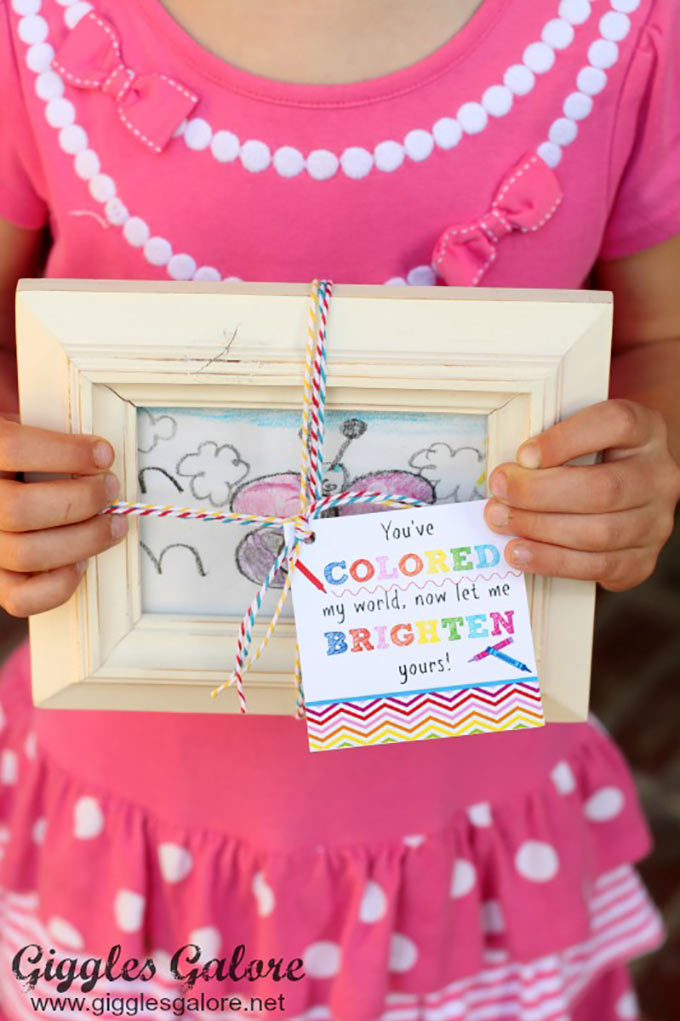 Watch as they beam with pride for being part of and creating a special gift for their teacher. My daughter was so excited to give this colorful drawing to her teacher, which made me super happy and I hope it will do the same for her teacher.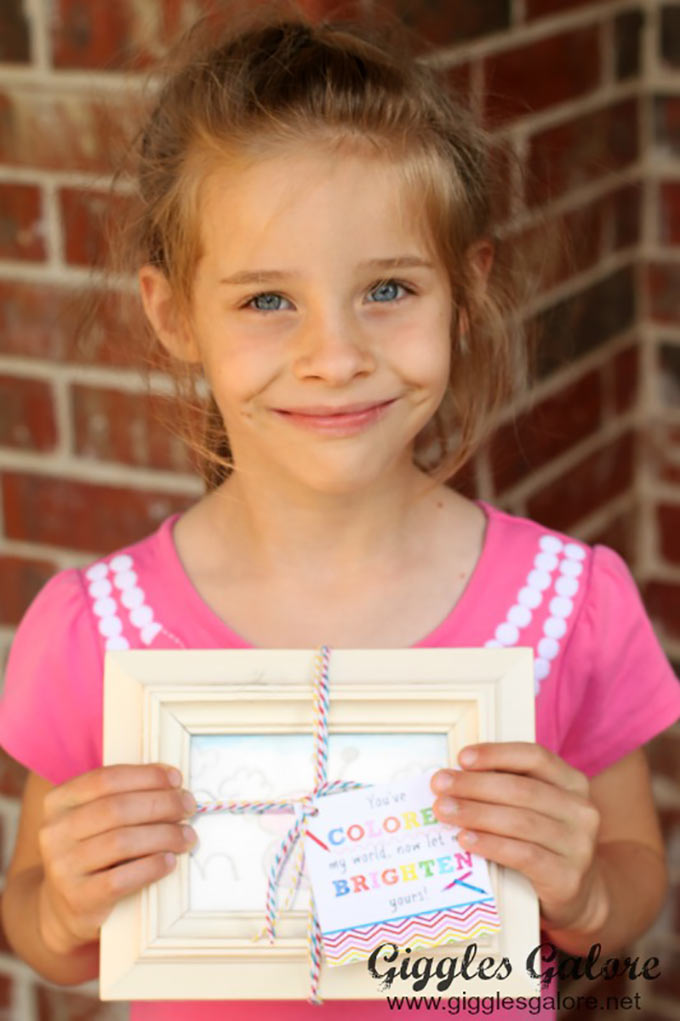 Make sure you stop by and visit Giggles Galore, for a ton of Teacher Appreciation gift ideas including my favorite "Thanks for Helping Me Grow" flower pot and "Donut, You Know You're a Great Teacher" gift, and lots of free printables for your gifts!