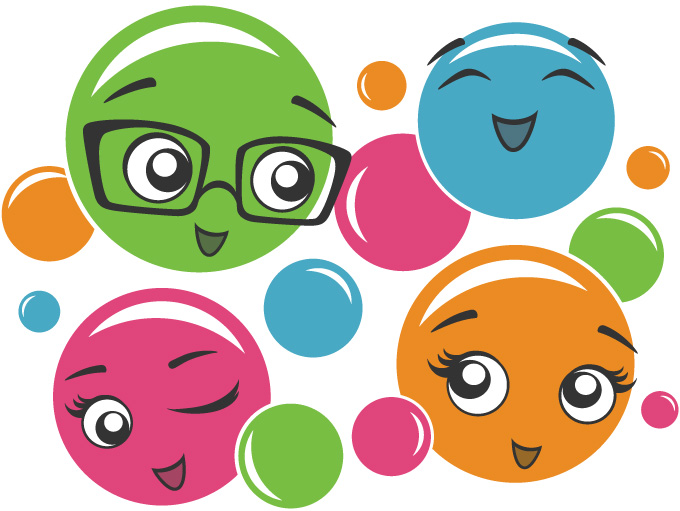 This past January, as Name Bubbles approached its fifth birthday, I asked the marketing team to bring our logo to life. I had been contemplating bubble characters for several years; the thought of a mascot, or several mascots, for the Name Bubbles brand seemed like a playful way to create spokespeople for our products.
Introducing Our Newest Additions to the Bubble Factory! from Name Bubbles on Vimeo.
As we discussed the characters and their personalities, I realized that I would need to move away from the logo that had been developed long before the Company made its online debut in January of 2009. It was a very difficult decision, it had been with me for many years and I was sentimentally attached.
The team moved forward with the four logo colors and our Name Bubbles Ambassadors were born. You will see our bubble mascots on our website pages, packaging, throughout our social media, and even on a few products. In case you've missed our bubble bunch, please let me introduce the team below.
Pop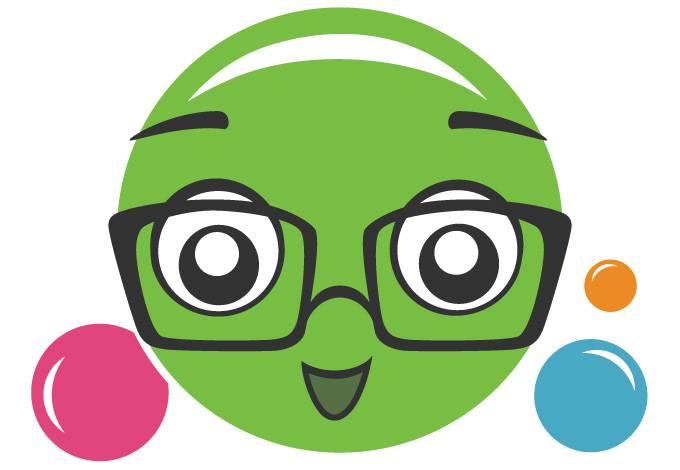 Our informative fellow! He is helpful and will always call out our product and website tips and tricks.
Bounce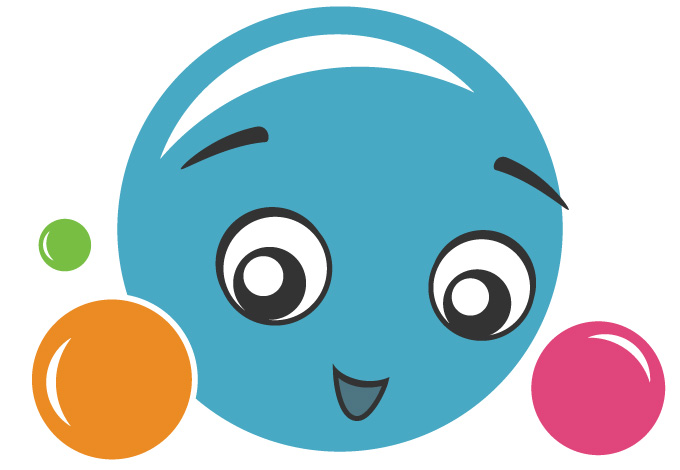 This little blue guy brings excitement and adventure to Name Bubbles! He is the playful and youthful bubble of the bunch.
Wink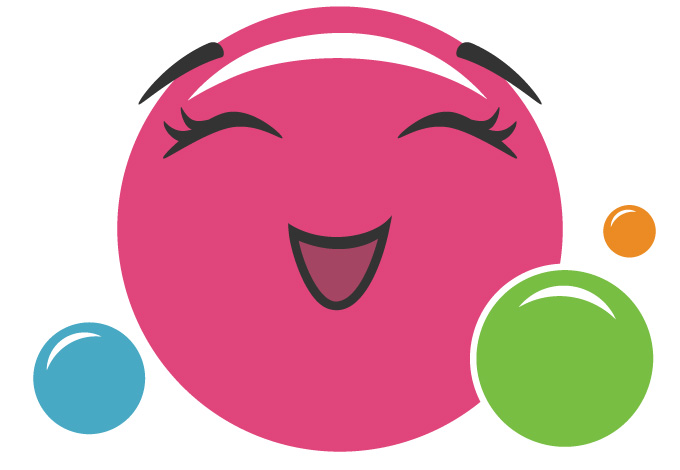 Everyone needs a little unpredictable fun! Our pink Wink embodies tween boldness and a bit of mischief.
Shine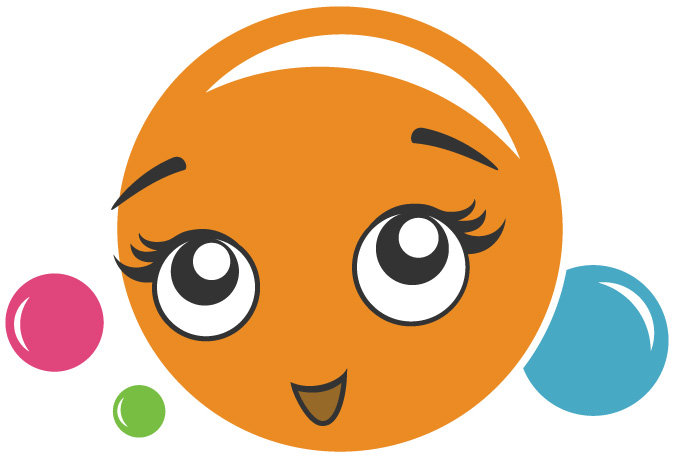 Our always smiling orange bubble of sunshine! She is our mom-focused personality who is happy and caring.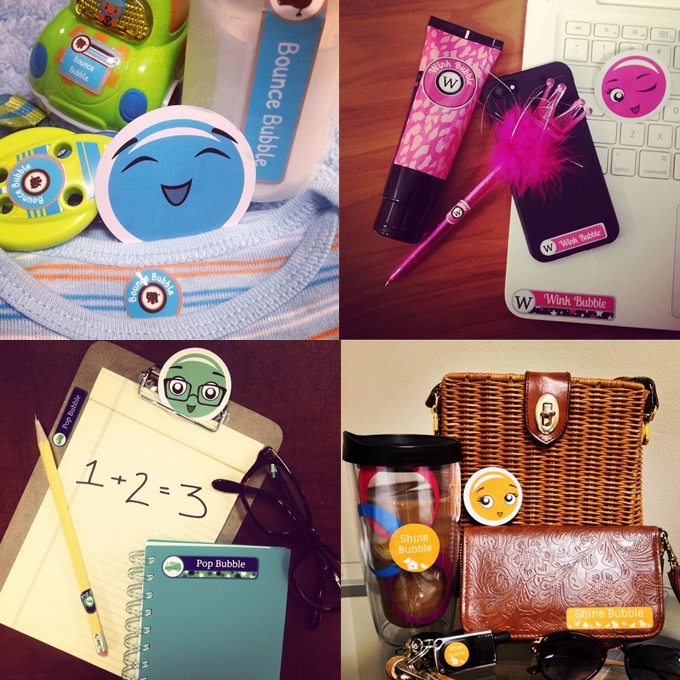 Keep your eyes open for the bubble gang; they were created for you, our customer. It's their job to keep you informed on new products, promotions, and new developments at the Bubble Factory!