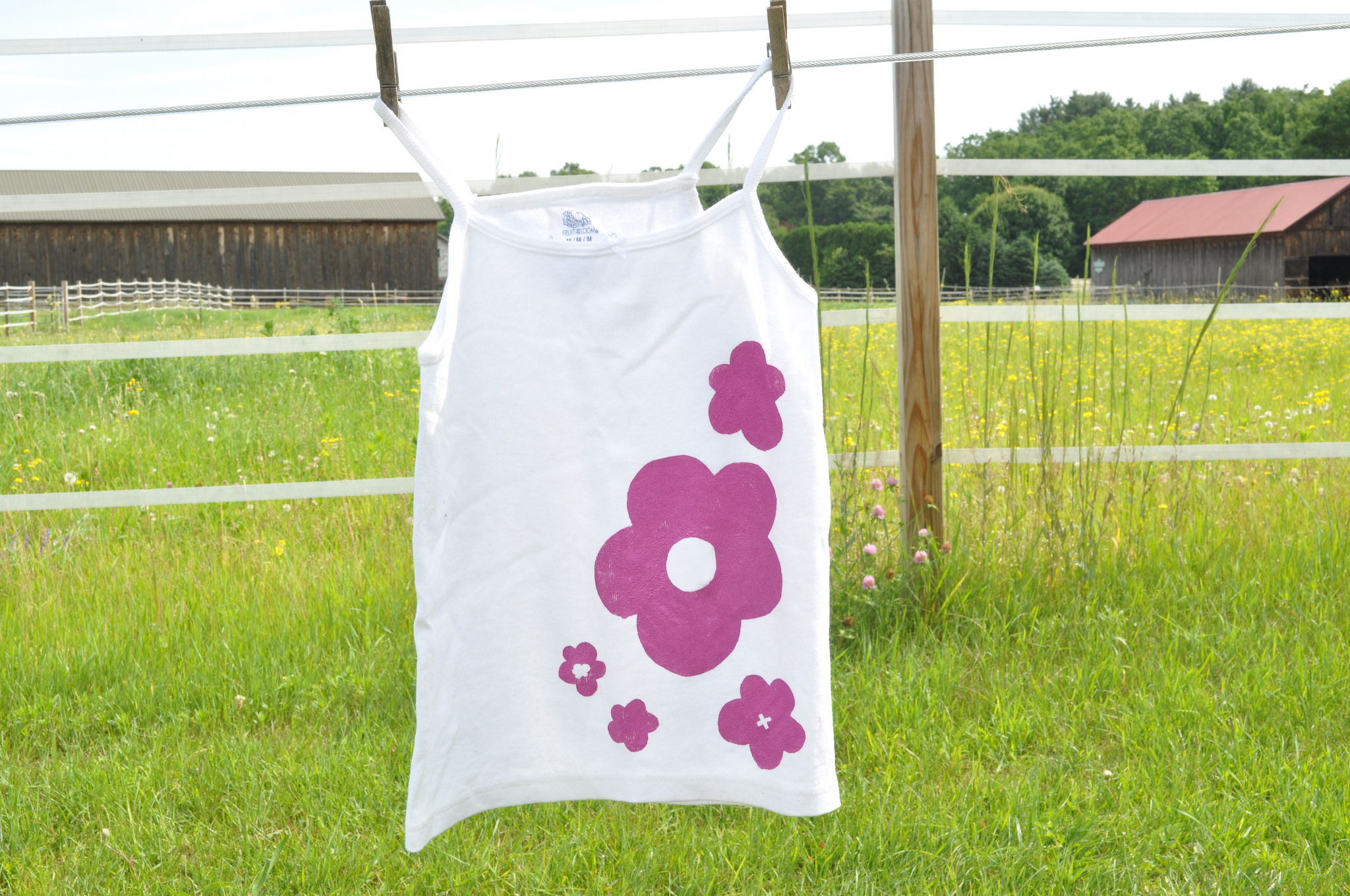 The kids are home! Yay! Now what will we do?
If you have never made freezer paper stencils, grab these easy to find and inexpensive supplies and you will have a crowd pleasing activity for your kids and all of their friends — boys and girls alike. Who doesn't love a new custom t-shirt? The effect of this process is akin to silk screening, but the process is much much simpler.
Here's what you'll need: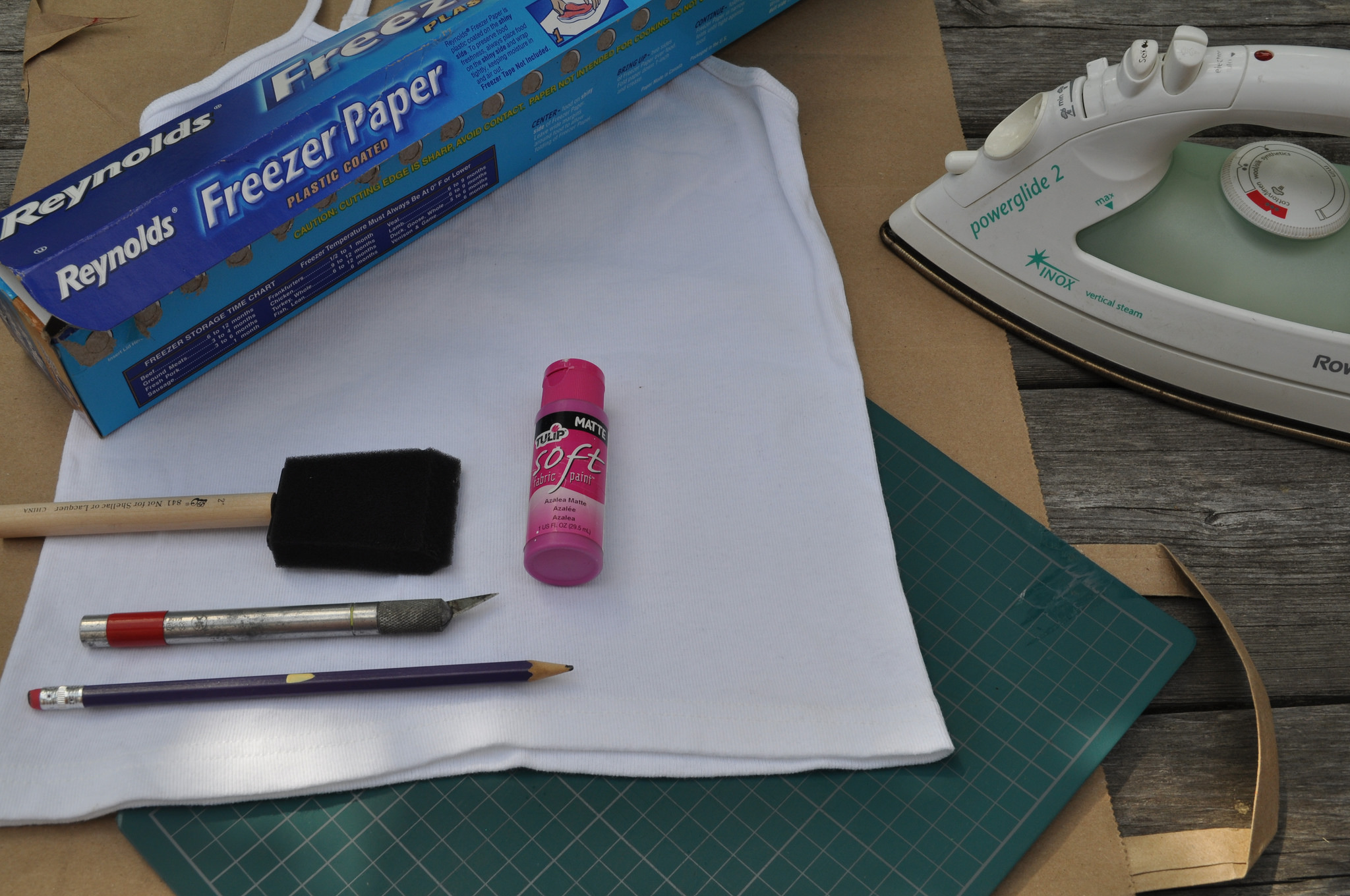 – freezer paper (get it at the supermarket)
– a t-shirt (can be one you want to spruce up)
– a cutting mat or piece of cardboard for the work surface
– craft knife or scissors
– fabric paint
– foam brush
– iron and ironing board
– pencil
Directions:
1) Cut a piece of freezer paper so it is big enough for the design being made. Draw out the design on the papery side of the freezer paper (the other side is plasticky)with pencil.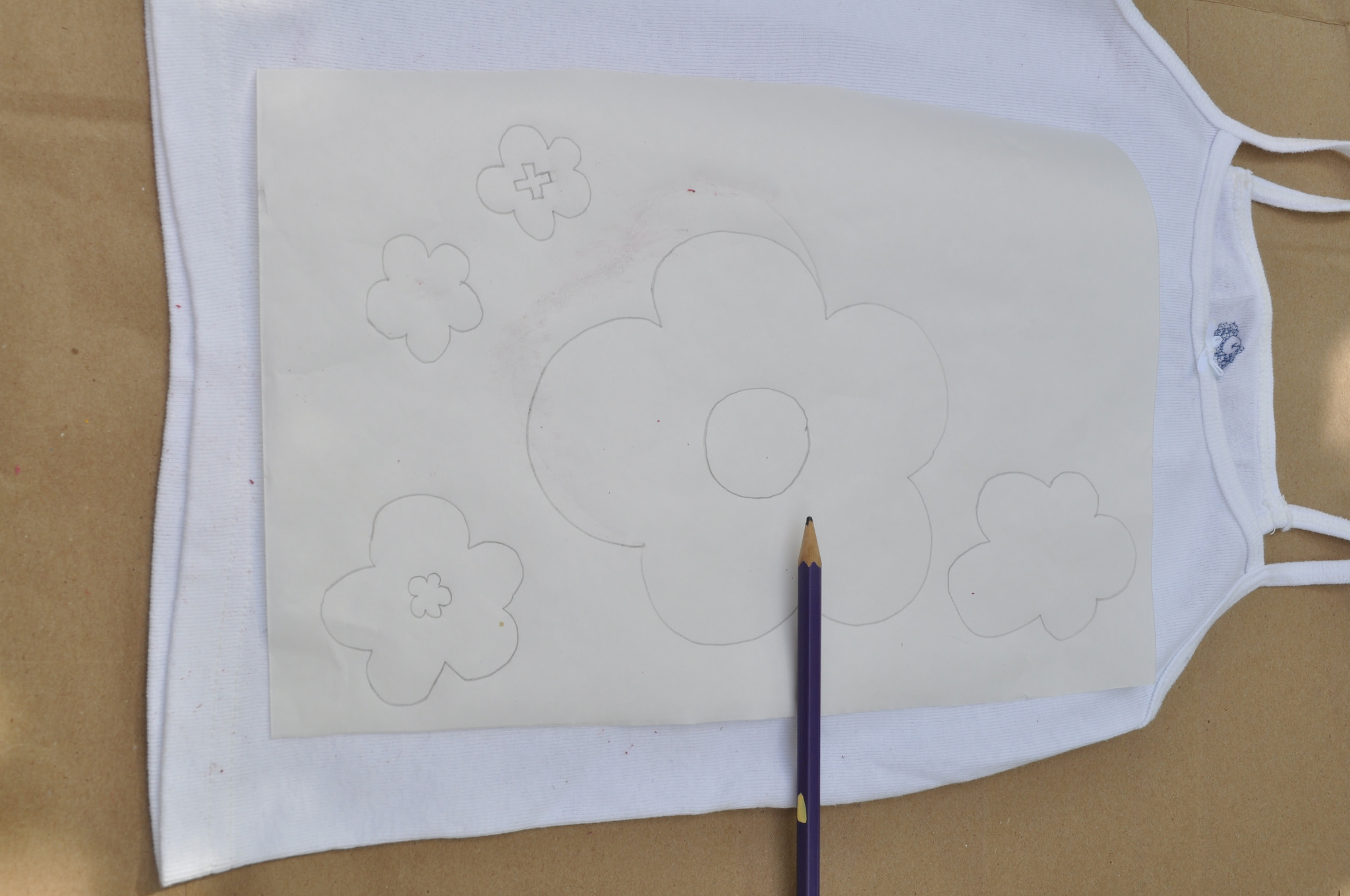 2) Cut out the designs using a craft knife or a pair of scissors. The younger the kid, the simpler the design should be. It could be geometric shapes or hearts or arrows. Encourage simplicity. Small details can be added to the interior of the cut designs and ironed into place. I will demonstrate that with this design.

3) When the cutting is finished, lay the freezer paper stencil atop the t-shirt, so the plastic side is touching the fabric. Use the iron (or have an adult do this, depending on the age of the children)to press the stencil into place. It is helpful to insert another piece of freezer paper in between the front and the back of the shirt with the plastic side facing up – it prevents bleed through and makes the shirt a little more stable for the painting process. Set the iron to the setting appropriate for the t-shirt being used. The edges of the cut out should be securely stuck to the shirt. It is slightly delicate, so move the t-shirt gently when putting down to paint. Apply the iron to any spots that come apart.
If there are small detail pieces that are to be ironed into the design, do this now. Those pieces will also block the paint and be the blank t-shirt when peeled away.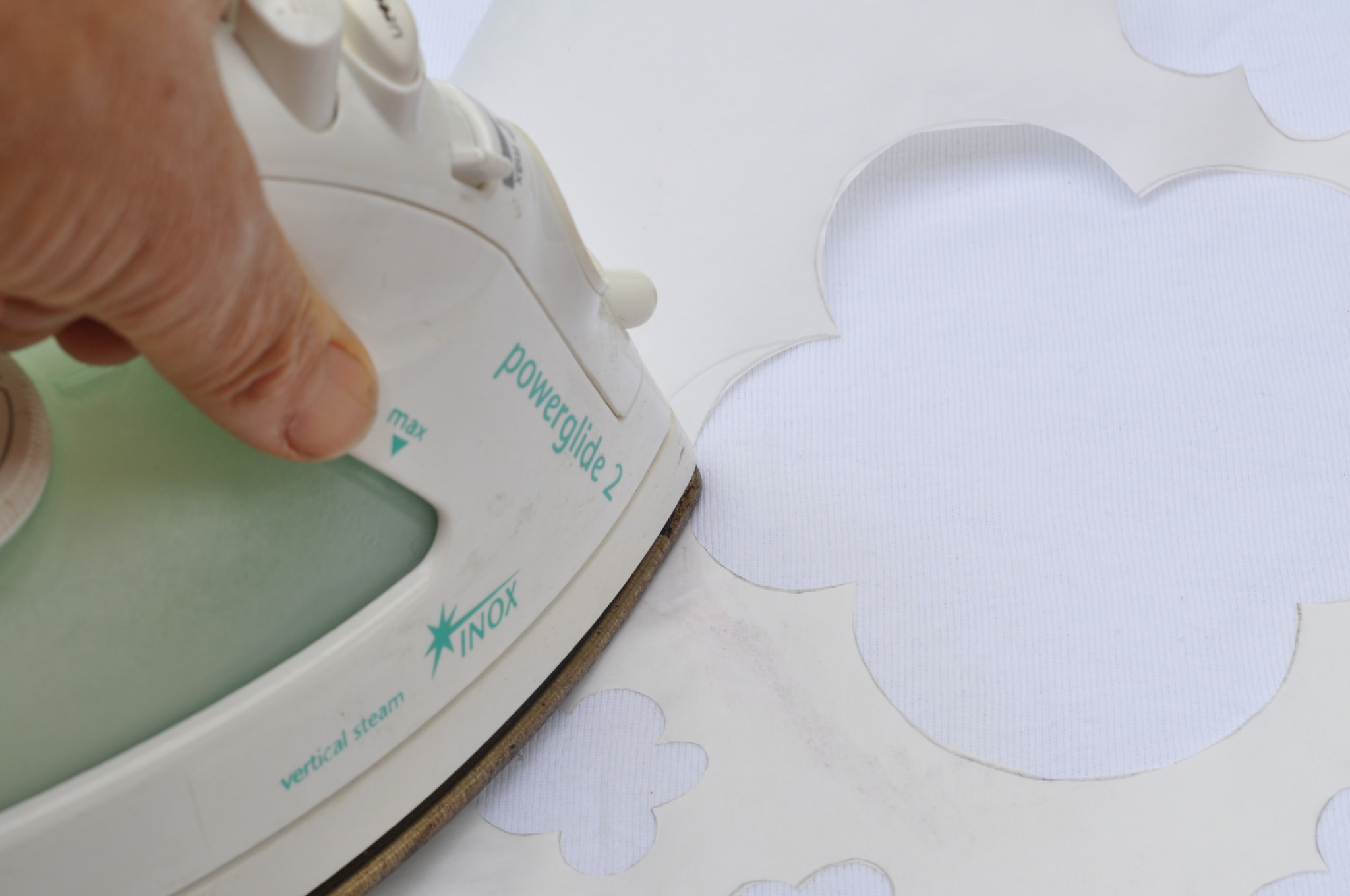 4) Paint! Put the paint in a cup of on a torn piece of freezer paper. Apply the paint from the outside of the design, towards the inside so no paint gets forced under the edges. This will keep the line nice and crisp. You can also blot or use a spouncer- a foam brush on the end of a stick that you blot.

5) Peel back the stencil. I do this when still wet, but VERY carefully. I use a pin or toothpick to lift the edge of any detail pieces in the design that don't come away with the big piece being peeled away.