I am one of those Moms who loves to feed her children – and I know I am in good company. I want them to love what I give them and feel like they are getting to indulge in gooey delicious treats. I also want them to live healthy lives so they can enjoy the world and their bodies and feel excellent. Again, I know I am not alone. Sometimes finding a balance can be tricky, but these truffles are different. They are nutrient dense and can be wheat, sugar, nut, and dairy free. There are endless variations and they taste so good! You can serve them for dessert, pack them in a lunch, or bring them to a potluck. Picky eaters might not even know that what they are eating is actually quite good for them at first, but I am all for honesty, so tell them after their second one.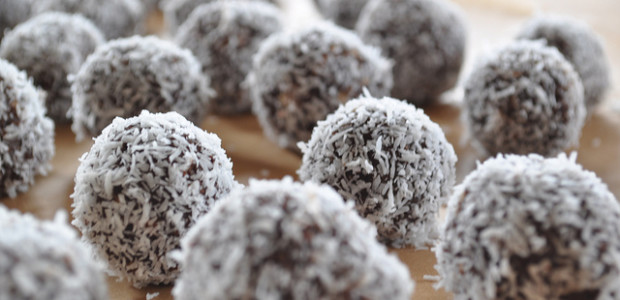 The following basic recipe includes nuts, because we love them in our house and are fortunate enough to be able to eat them. If you can't eat nuts, however, swap them out for more coconut, sunflower seeds, sesame seeds, etc. You can also replace part of the dates with other dried fruit like cherries, raisins, or cranberries. Play around until you find the perfect combo.
Ingredients
2 cups of pitted dates
6 Tablespoons of unsweetened cocoa
1 cup of shredded unsweetened coconut (you could use sweetened too, I guess)
4 Tablespoons of water
1 cup of almonds, peanuts, or a mixture of nuts and seeds (optional)
If you want them to be a little sweeter, add a couple tablespoons of honey or agave syrup when you add the cocoa. I don't think they need it- not at all – but sometimes my kids think they do. Alas.
Recipe yields: 30 1" balls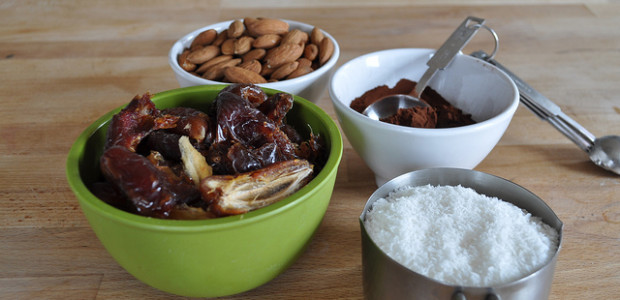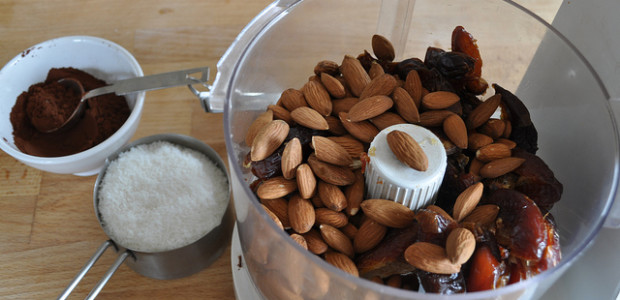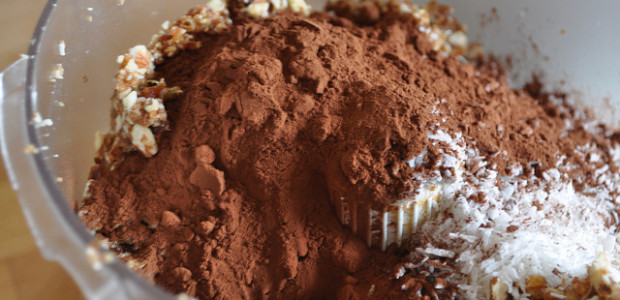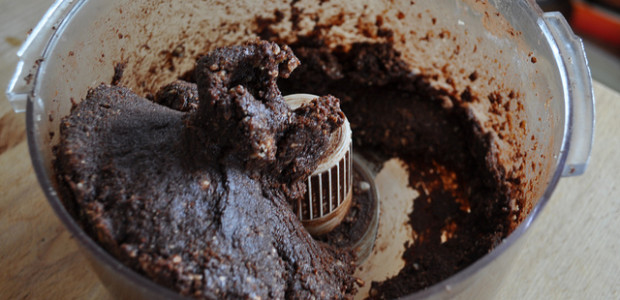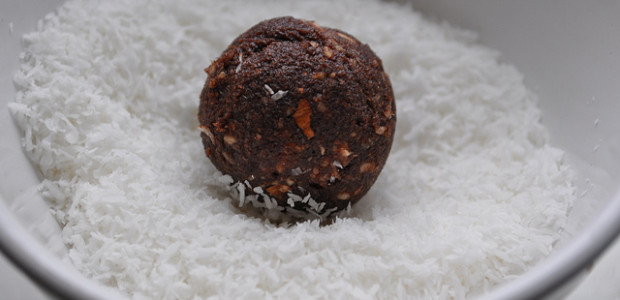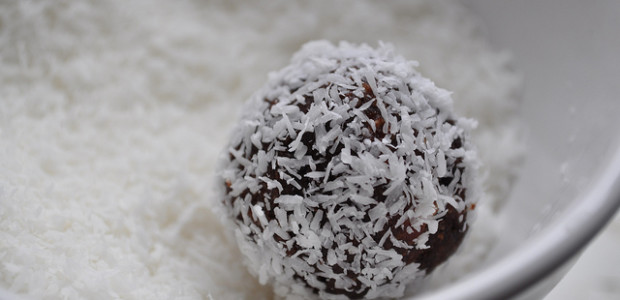 Enjoy!