But Thanksgiving is more than eating, Chuck. You heard what Linus was saying out there. Those early Pilgrims were thankful for what had happened to them, and we should be thankful, too. We should just be thankful for being together. I think that's what they mean by 'Thanksgiving,' Charlie Brown.
Our family is thankful indeed for the opportunity to spend much needed quality time together and we look forward to special family traditions each year, like watching one of our favorite movies, A Charlie Brown Thanksgiving. And this year, we are making our tradition EXTRAORDINARY with Charlie Brown Themed Movie Night Treats!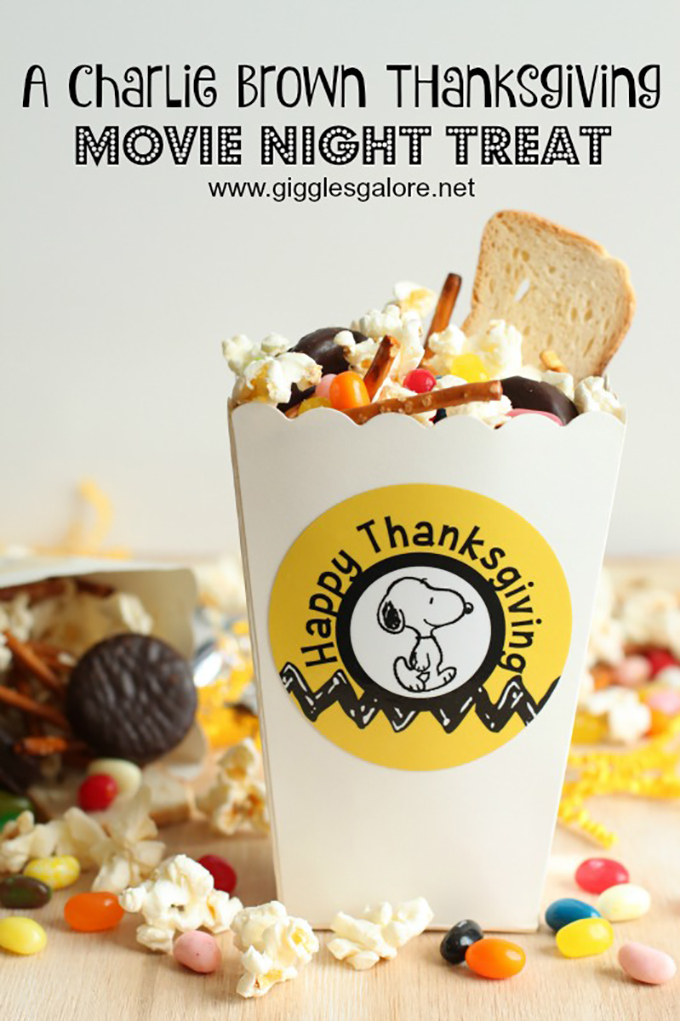 Traditions are a huge part of Thanksgiving, so this year why not make it memorable with a fun family movie night and a special treat? These movie night treats are so easy to make, but you can make them extra special with our favorite labels. Did you know you can use your Name Bubbles labels for so much more than keeping track of your kids stuff? We love using them to make our parties and family celebrations extra special and the Peanuts Big Round Labels were perfect for our movie night treats!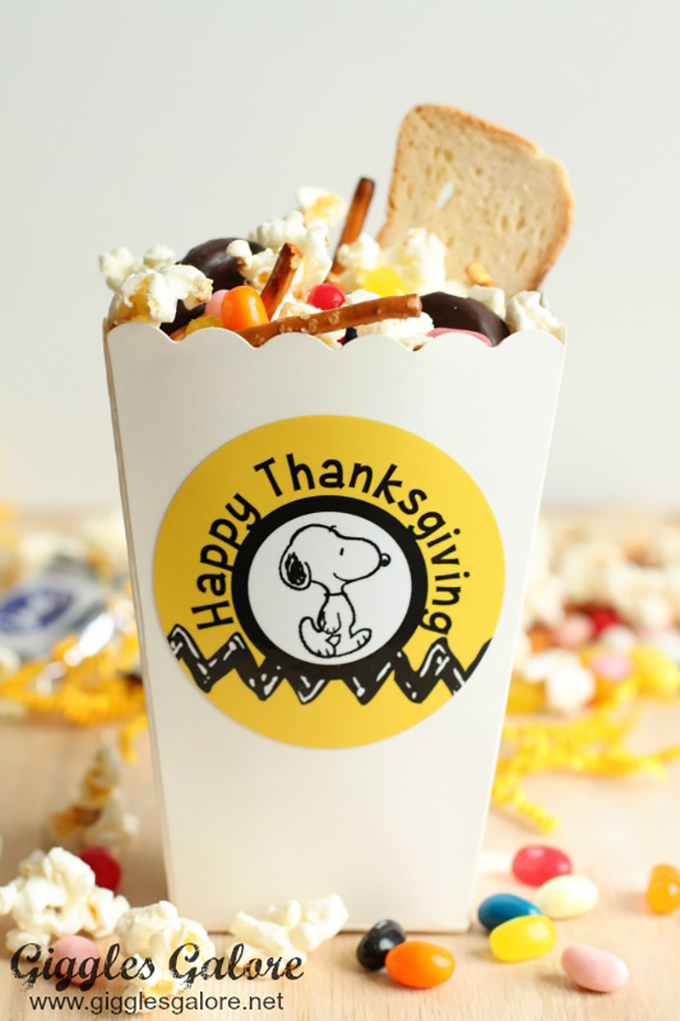 Here is what you'll need to make your movie night treats:
White Popcorn Boxes (we found ours at Michaels)
Popcorn
Pretzel Sticks
Melba Toast
Jelly Beans
York Peppermint Patties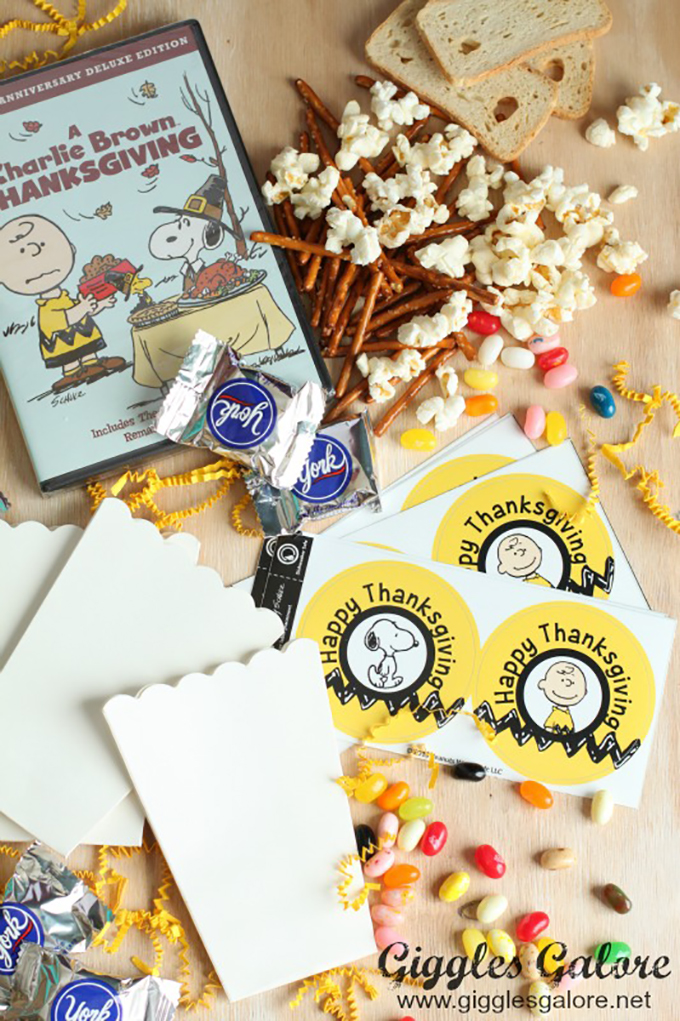 We love our Name Bubbles labels, the quality is amazing and you can use them for everything from clothes to party favors. Instead of using our kids' names on the labels we decided to customize our labels with a "Happy Thanksgiving" greeting.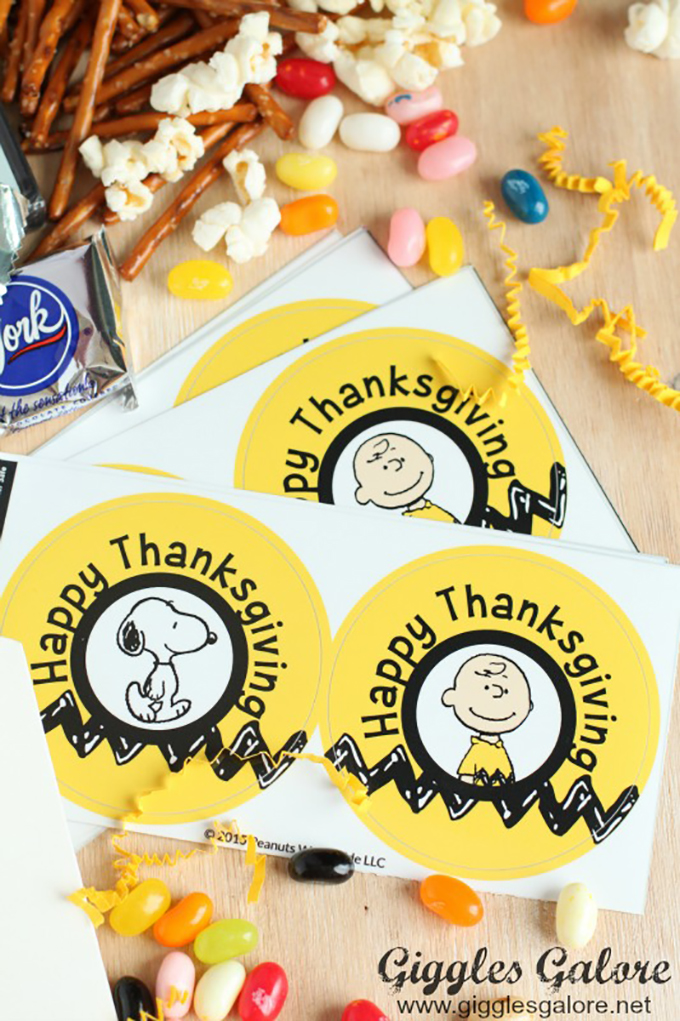 We put one of the Peanuts Big Round Labels on each of the popcorn boxes.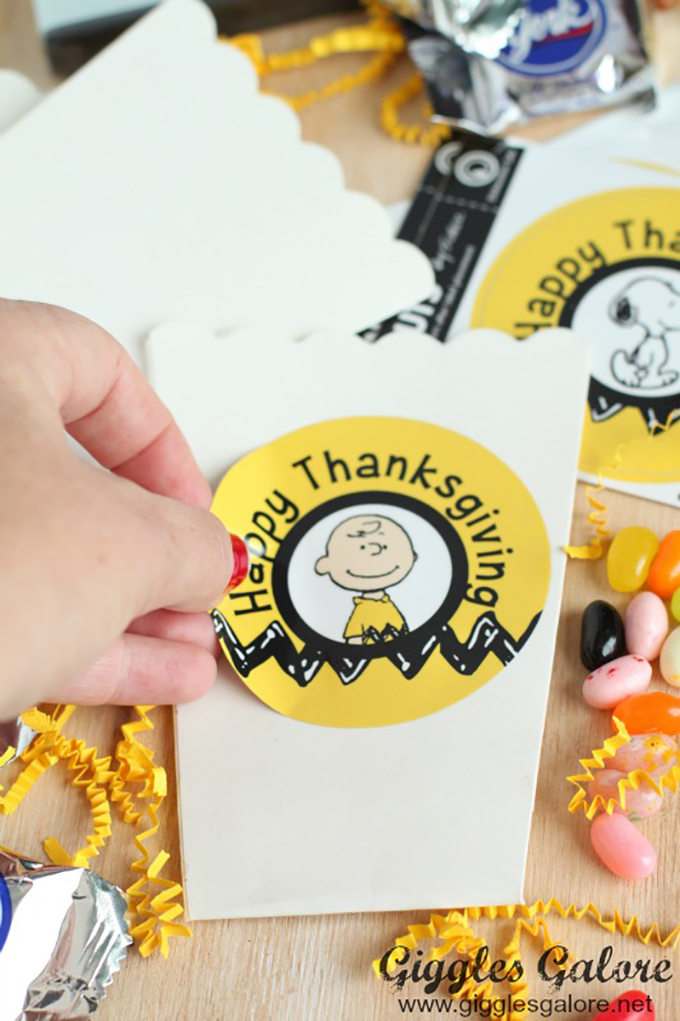 We used some of the classic treats that Snoopy and Charlie Brown served their friends at their Thanksgiving feast to make our movie night treats. This is something you can throw together and surprise the kids with or you can let them create their own tasty treats. Start by filling the popcorn box with a generous handful of popcorn.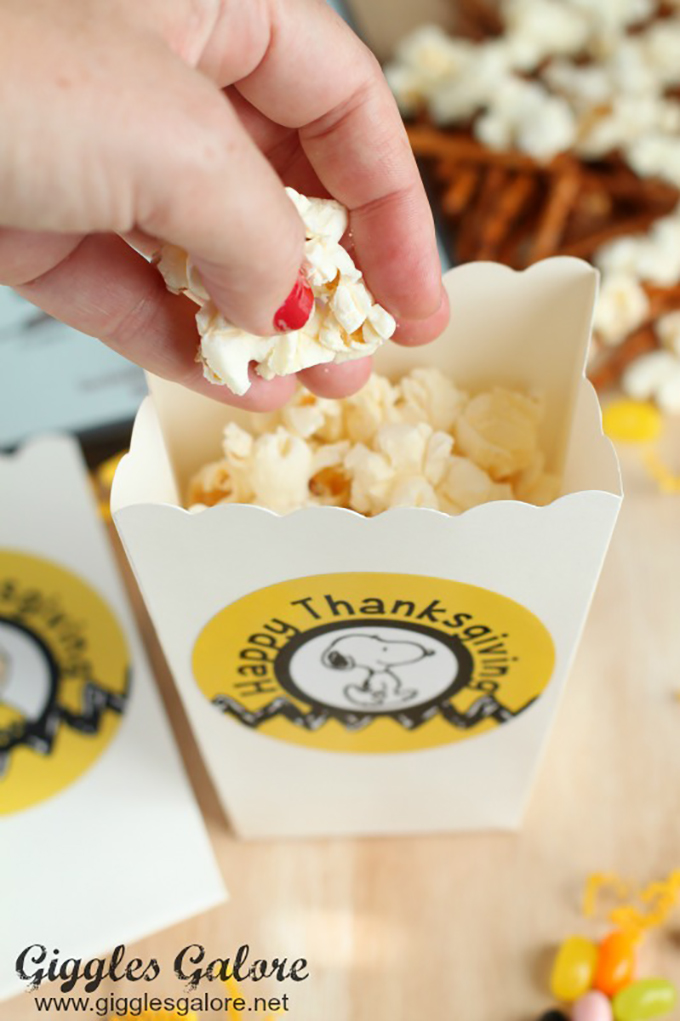 Next, add the Melba toast and pretzel sticks.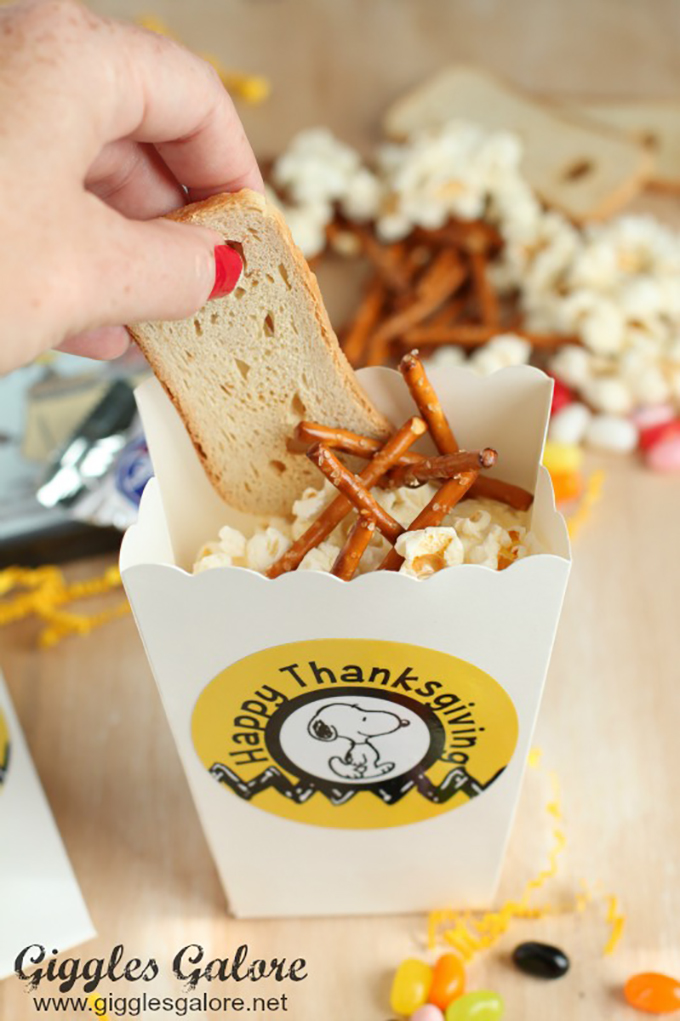 Add a few York Peppermint Patties and a handful of jelly beans.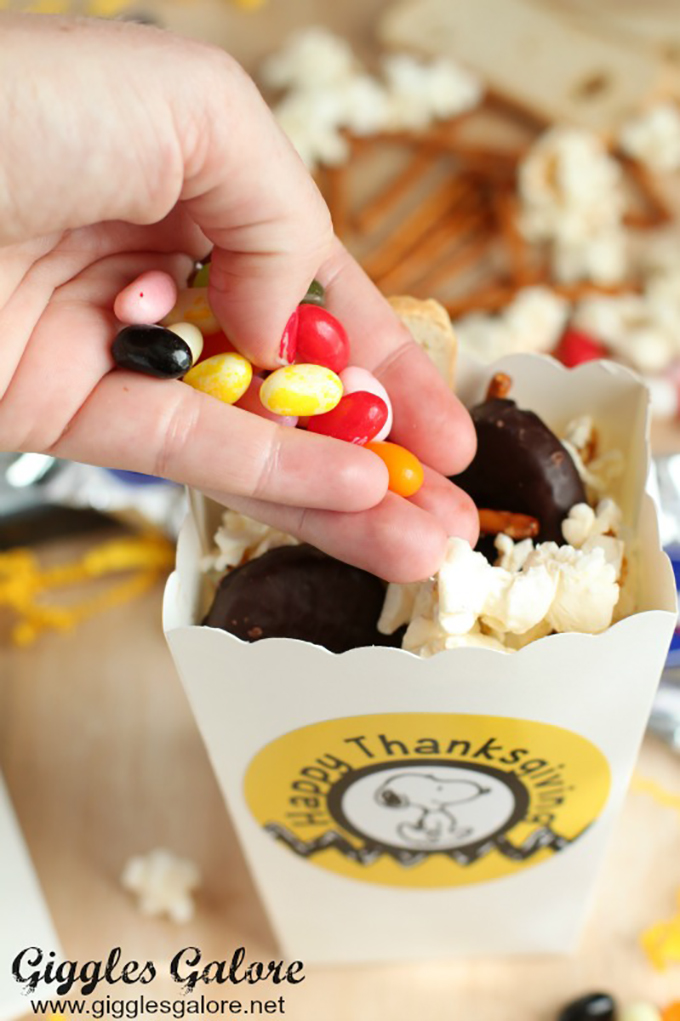 Even Charlie Brown and his friends would welcome this movie night treat with cheers!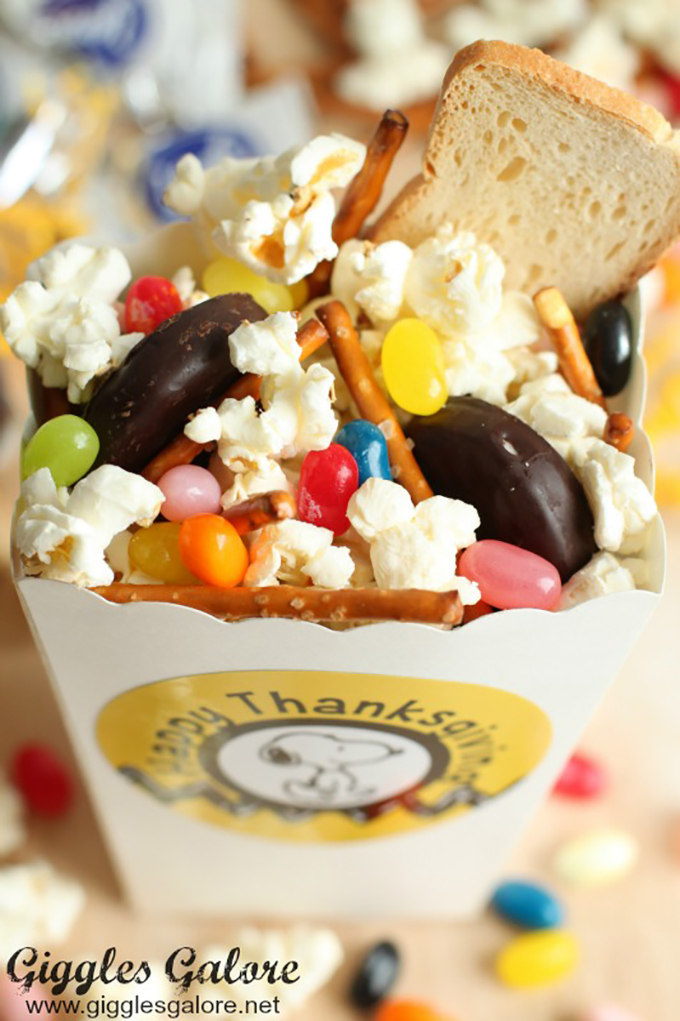 Pop in the classic A Charlie Brown Thanksgiving movie and settle in with your movie night treats for a memorable evening with your loved ones.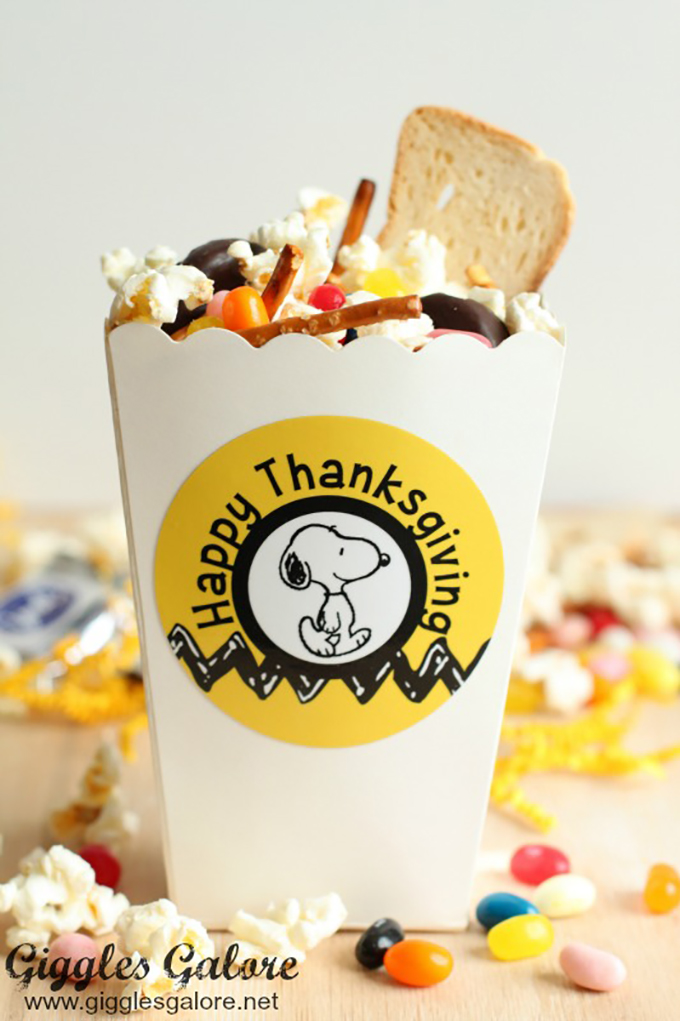 Do you have any special Thanksgiving traditions?
For more creative kid-friendly Thanksgiving ideas check out these ideas on Giggles Galore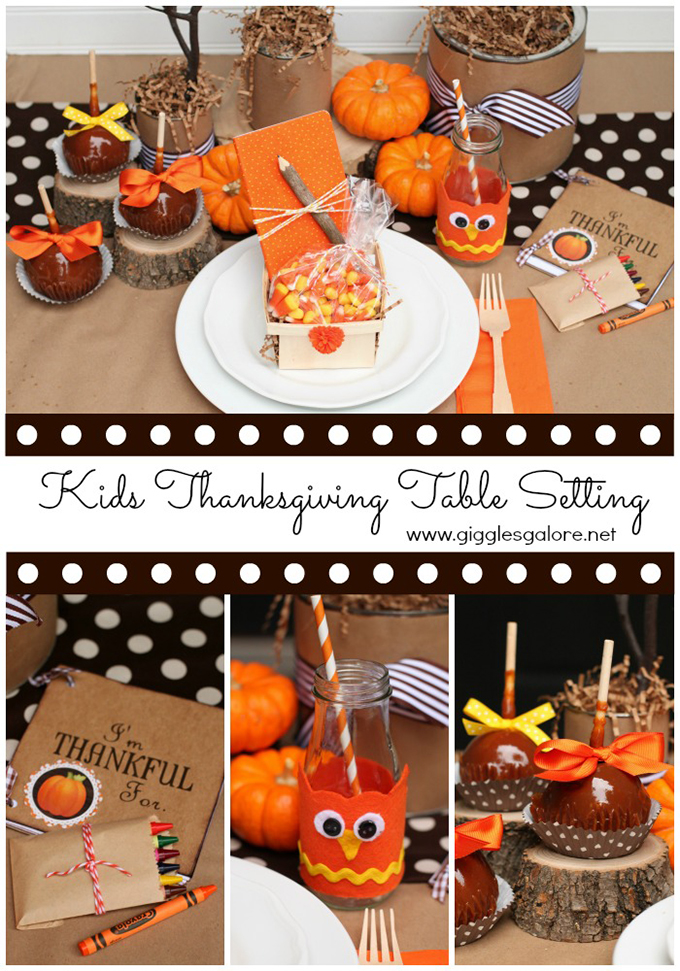 Kids Thanksgiving Table Setting