Grandparents are full of caring deeds, wonderful stories, laughter and love. They are also a bridge of love from past to present and into the future. Grandparents are storytellers and teachers and if we let them, they can share so much wisdom, perspective and guidance. I've always believed that journaling is an art, it provides you and your legacy with an honest glimpse into your soul. Which is exactly why this year we decided to celebrate Grandparents Day with with a Grandparents Day Interview.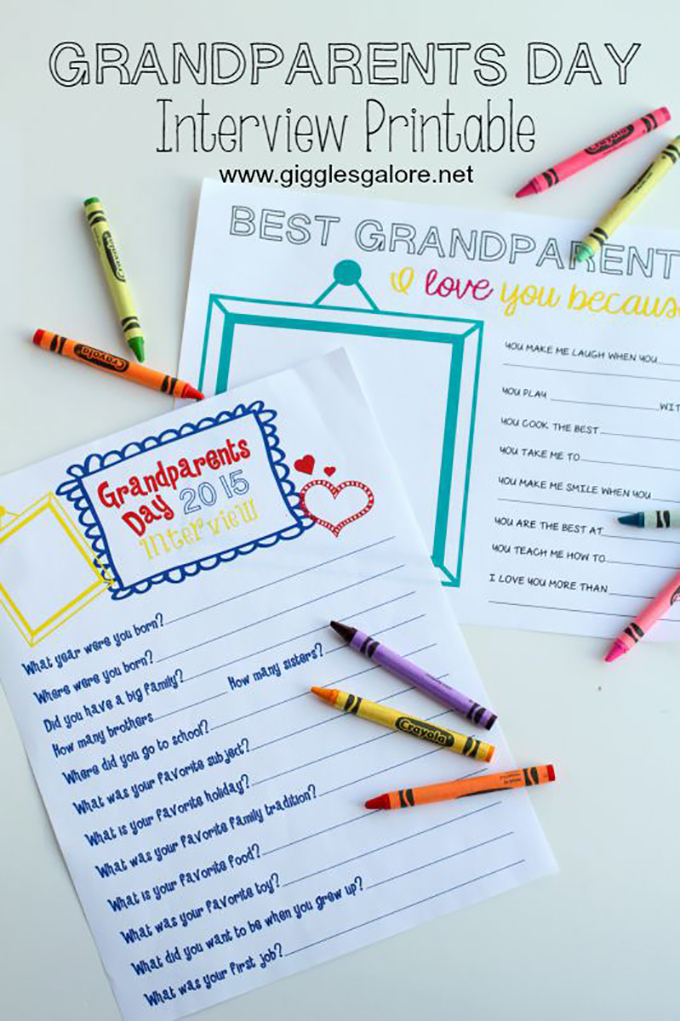 These simplified questions are a great way for children of all ages to start a conversation with their grandparents and find out more about who they are and their past. Download and print out our free Grandparents Day Interview and start a conversation to find out more about your grandparents and their lives.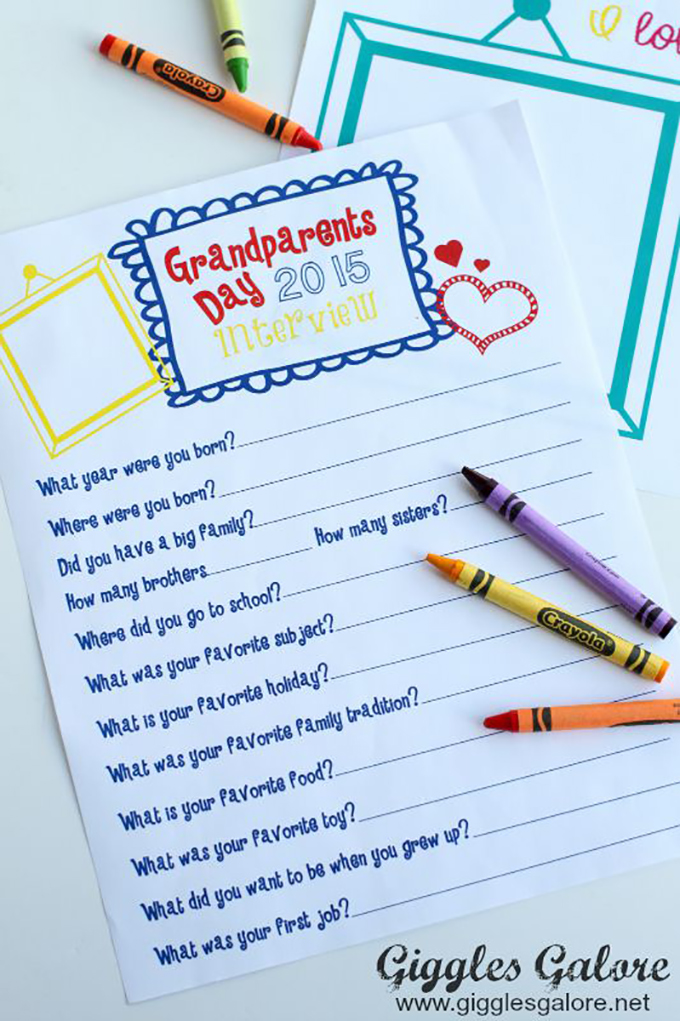 Whether they are down the street or across the country you can encourage them to share their experiences, memories and guidance with these fun interview questions. Simply print out the free Grandparents Day Interview and have your child sit down with or call a grandparent and interview them.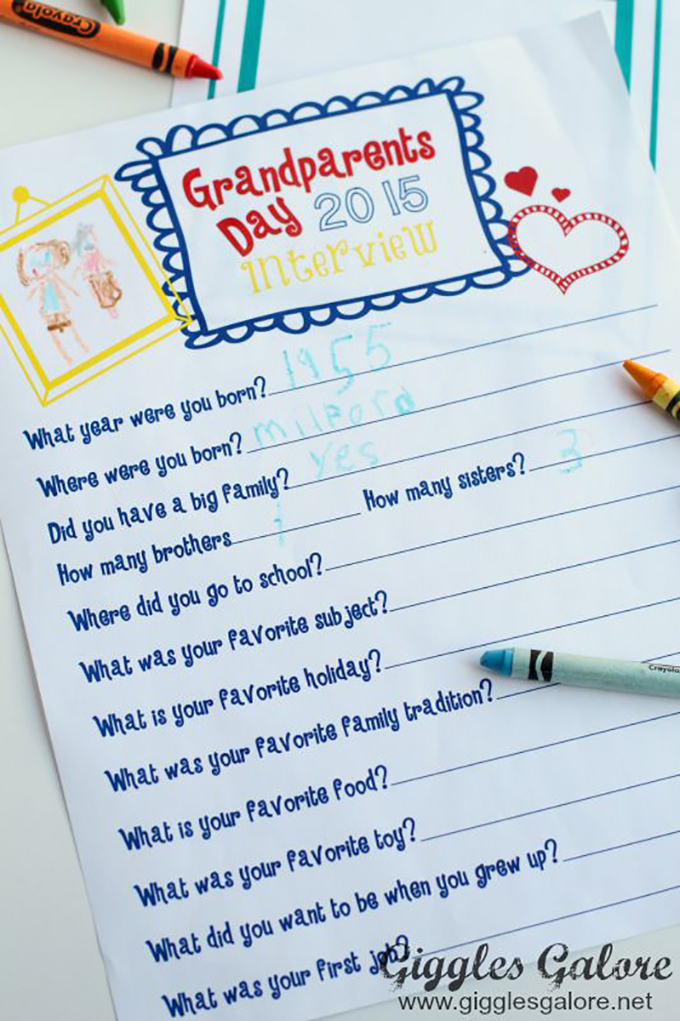 My kids loved hearing all about their grandma's favorite toy when she was a child and giggled as she described her favorite family tradition. Even though my kids spend lots of time with their grandparents, who live just down the street, it was fun to see them learn more about the fun loving people who spoil them with cookies and kisses. I know that these will be one of those ordinary moments that one day become an extraordinary memory! Make your you visit Giggles Galore for another Grandparents Day gift idea and printable!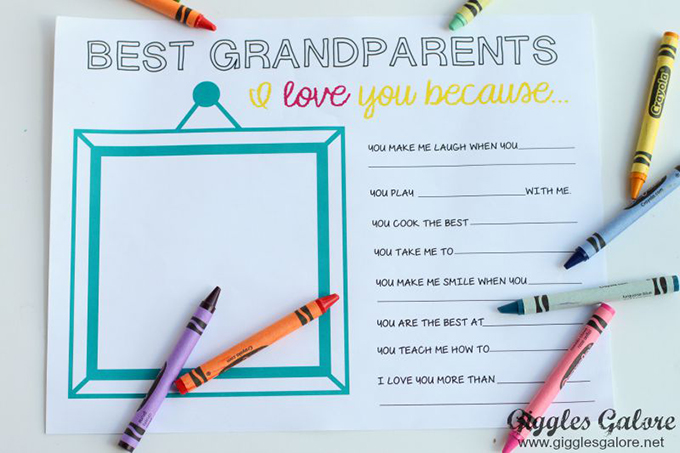 Do you guys do anything for Grandparents Day? Do your kids have any special traditions with Grandma and Grandpa?