One word- donuts! Who doesn't love them? I am a self-proclaimed donut lover, but I am also always trying to cut calories, so I came up with this sweet recipe recently to satisfy my donut craving.
These donut muffins are baked, not fried, and they never make me feel bad for eating them. They taste just like a delicious cake donut and can be customized with your favorite flavors and toppings. I like mine simple, with just sugar, or sugar with a sprinkling of cinnamon…Yum!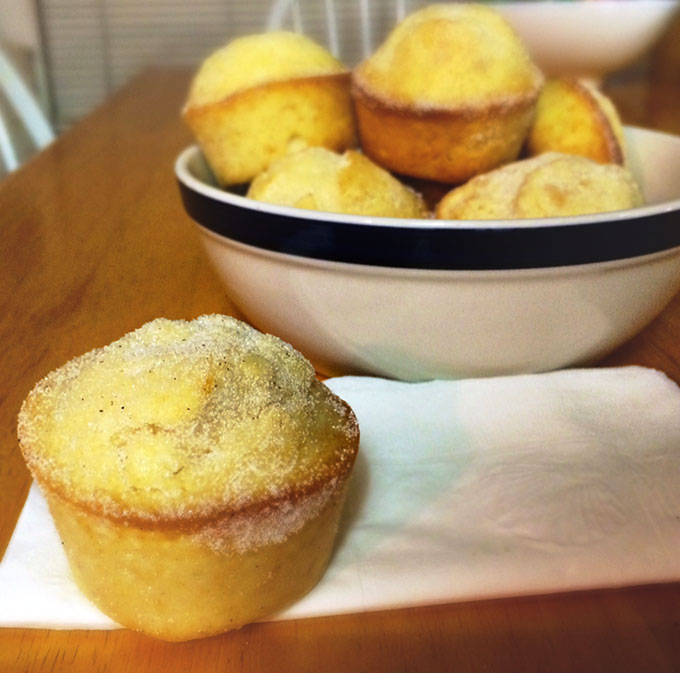 Ingredients:
3 cups flour
1/2 teaspoon salt
1/4 teaspoon nutmeg, freshly ground
1 tablespoon baking powder
1 1/2 cup sugar
1 cup butter, melted
1 1/2 cup milk
1 teaspoon vanilla extract
1/4 cup sugar
1 teaspoon cinnamon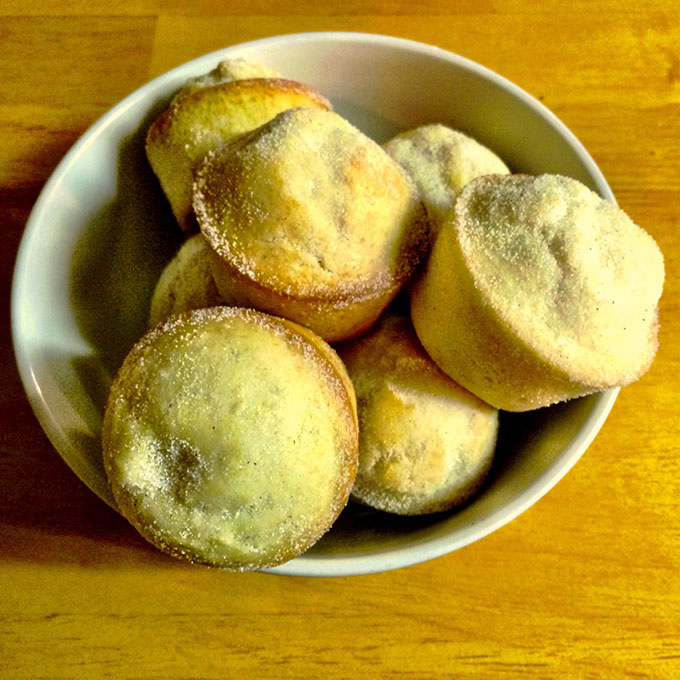 Directions:
Heat oven to 350F
In a medium bowl, mix together the flour, salt, nutmeg, and baking powder. In a large bowl, whisk together sugar, vanilla extract, milk, and melted butter. Add flour mixture to the large bowl and whisk until most large lumps are gone.
Spoon donut batter into muffin cups, filling about 3/4 full. Bake for 15-20 minutes or until light golden brown. Allow to cool for five minutes before removing from pan. Dip the tops of the warm donut muffins into a bowl of granulated sugar (you can add a touch of cinnamon too!)