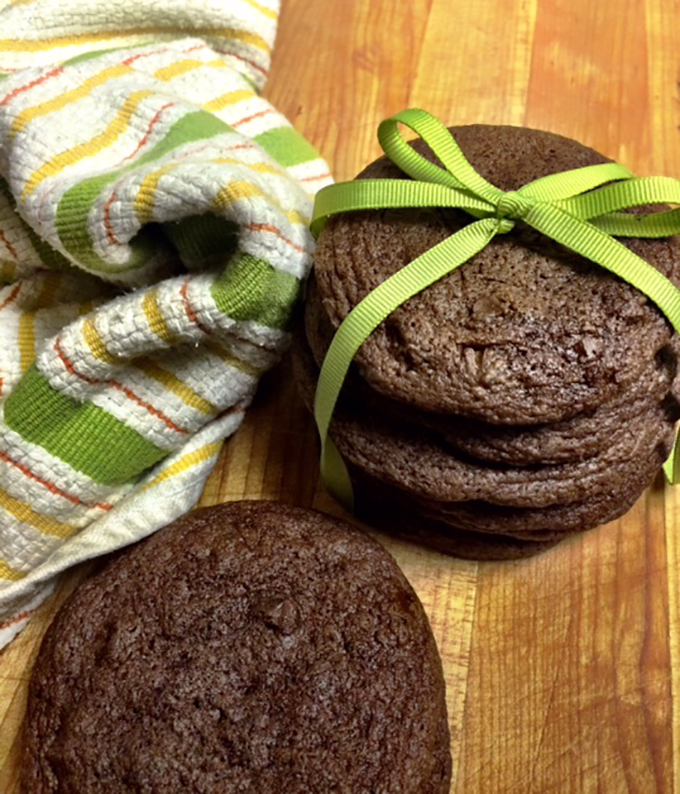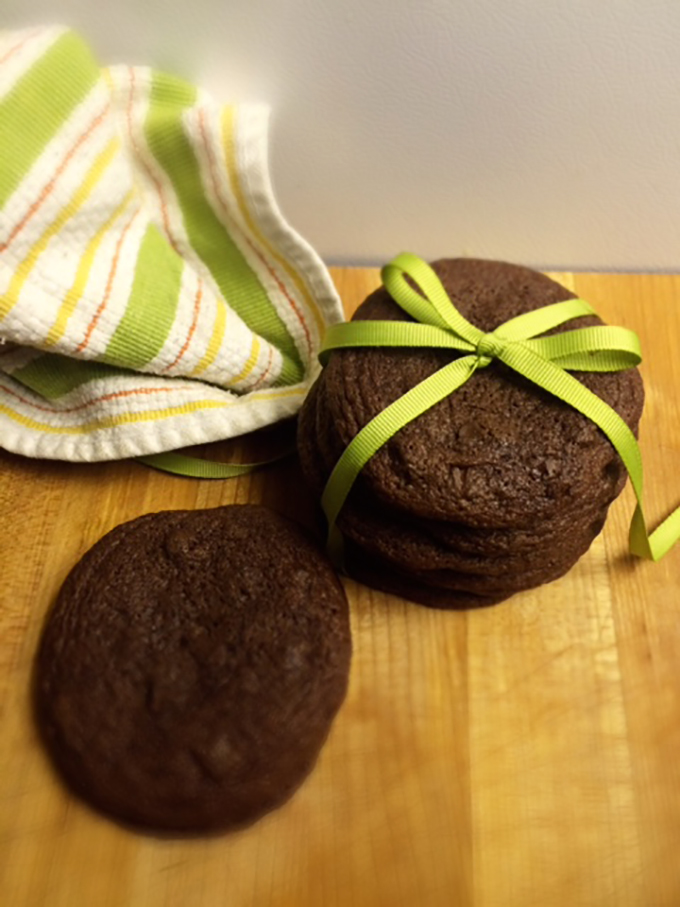 St. Patrick's Day is just around the corner and is giving you an excuse to indulge! These double chocolate chip cookies are soft, chewy, and laced with a hint of Bailey's Irish Cream. Whip them up tonight for a sweet snack!
1/2 cup butter, softened
1/2 cup sugar
1/4 cup brown sugar
1 teaspoon vanilla extract
1 egg
1/4 cup Bailey's
1 1/2 cups all-purpose flour
1/4 cup cocoa powder
1 teaspoon baking soda
1/2 teaspoon salt
1 cup dark chocolate chips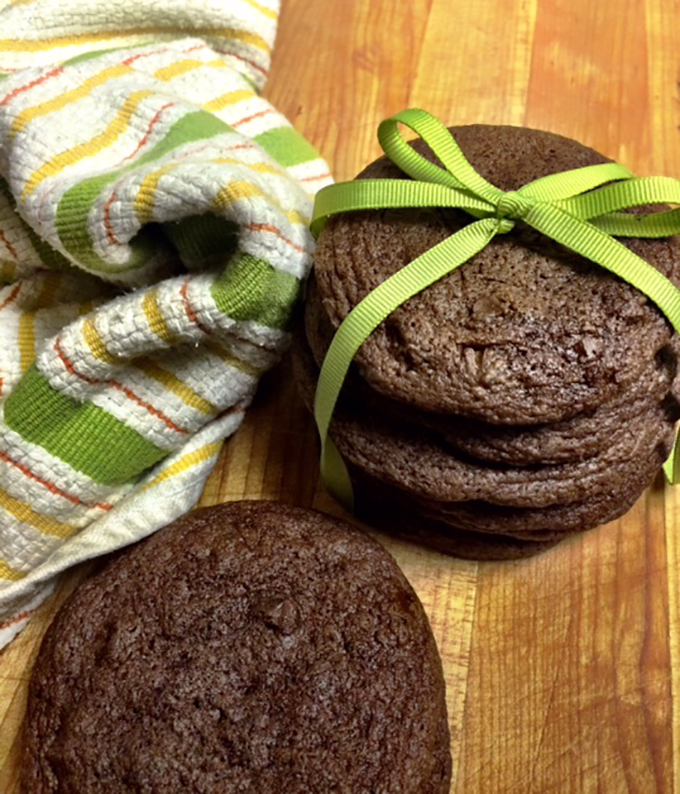 In a standing mixer fitted with a paddle attachment on medium speed, mix together butter, sugars, and vanilla until light and fluffy, about 2 minutes. Scrape down the sides of the bowl and add egg and Bailey's. Mix well until mixture comes together.
While the butter mixture is going, gather your dry ingredients. In a medium bowl, whisk together flour, cocoa powder, baking soda, and salt.
Add this to the mixer and allow to mix on low speed for about 30 seconds. Scrape down the sides and bottom of the bowl, then add chocolate chips. Mix on low until the chips are completely mixed in. Transfer the bowl to the refrigerator for at least two hours to chill before scooping. Alternatively, you can roll the dough into a log using plastic wrap; chill and slice cookies before baking.
Heat oven to 350F. Place 8 cookies, about 2 tablespoons each, on a baking sheet lined with parchment paper or a silicone baking mat. Bake for 10 minutes and allow to cool before transferring.