It's that time of year again. The kids are heading back to school soon and that means it's time to buy new backpacks, shiny new school supplies and the perfect first day of school outfit. Our family holds a special place in our heart for traditions, including back to school traditions that help us start the year off on the right foot. One of those traditions is giving the kids a new book and a Back to School Bookmark.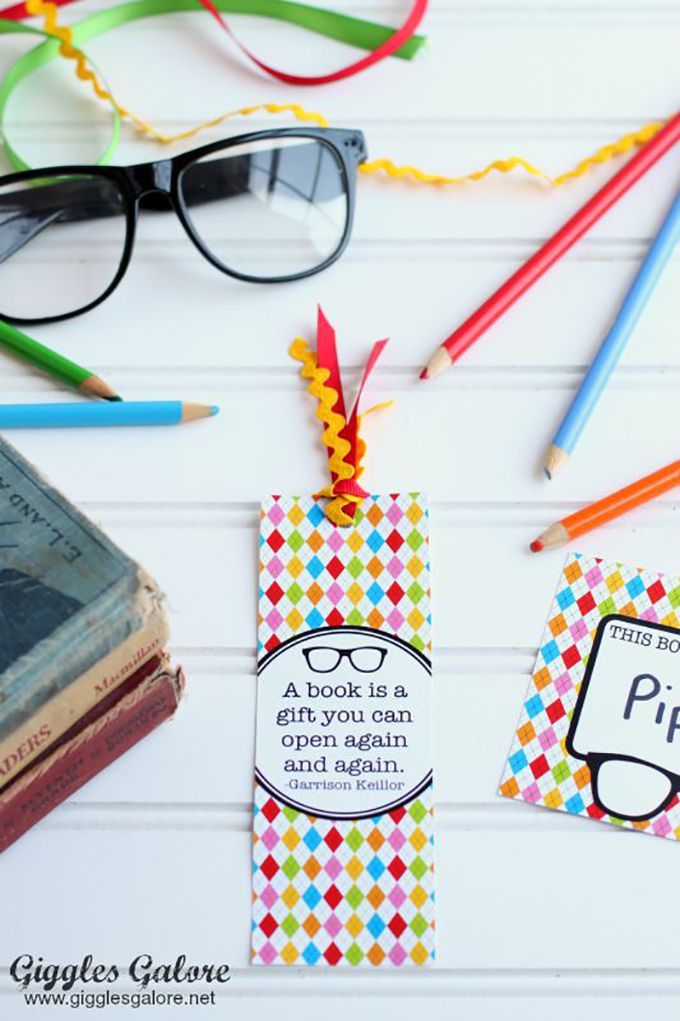 I love picking out a new book that is a reflection of each of my kids personalities, interest or my desires for them as they start a new school year. I also love giving them a special new bookmark to use throughout the year. We give our kids their special gift at our Back to School Breakfast, which is one of our families favorite school time traditions. This is such a simple and easy back to school tradition you can start with your kids this year, here's what you will need.
Supplies: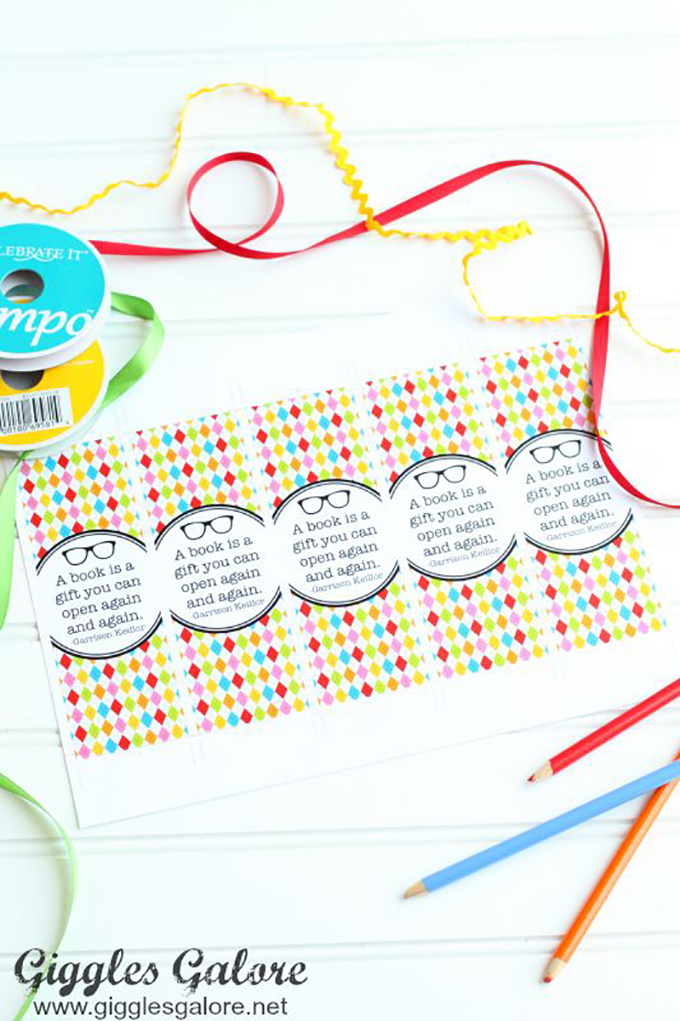 Print out the free printable bookmarks on heavy white cardstock paper and cut them out. If you want them to last a little longer you can use a personal laminating machine or take them to your local copy store and have them laminated, but this isn't necessary.
Once you have them cut out, use your hole punch and punch a hole in the top for your ribbon.
Use colorful coordinating ribbon and thread it through the hole to make your bookmark fringe.
Now you have a fun bookmark for all those new books the kids will be reading throughout the year.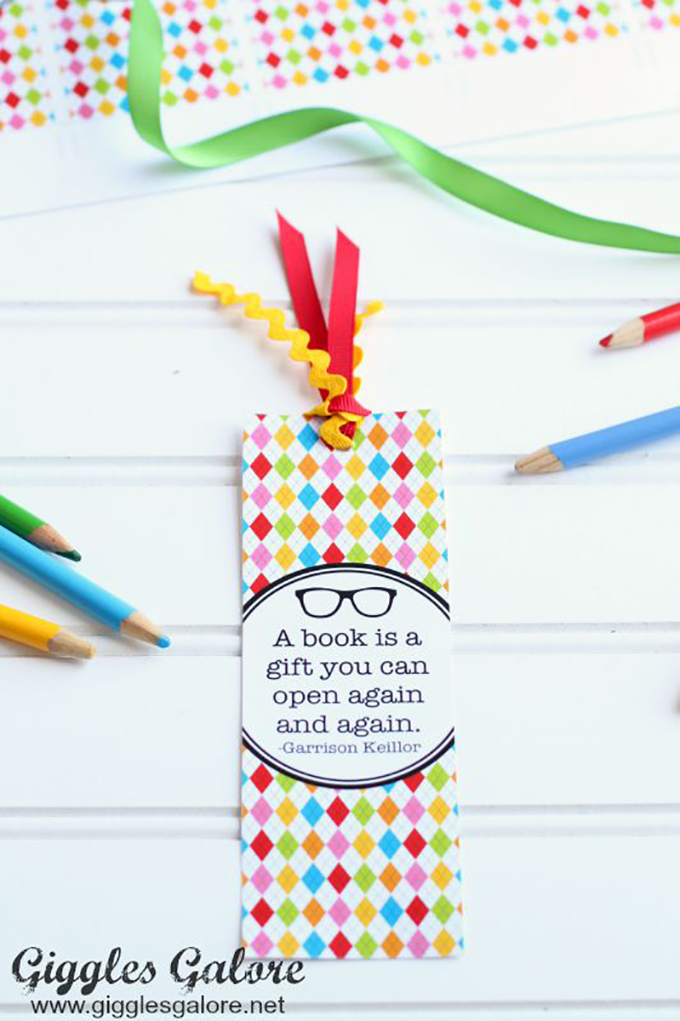 Next, you'll want to find the perfect book to go with your bookmark. Once you've picked out your book personalize it with the free printable book plate.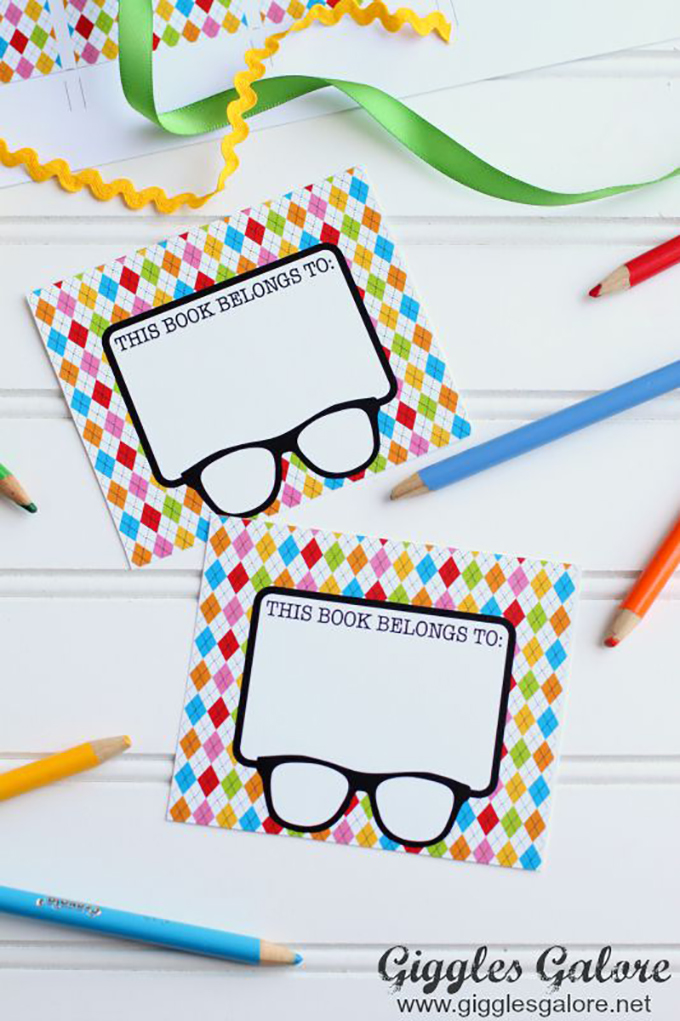 I like to print mine on full sheet label paper so I can peel and stick them to the front cover of the book. You can even include a personal note or include the year you gave them the book so they can cherish it for years to come.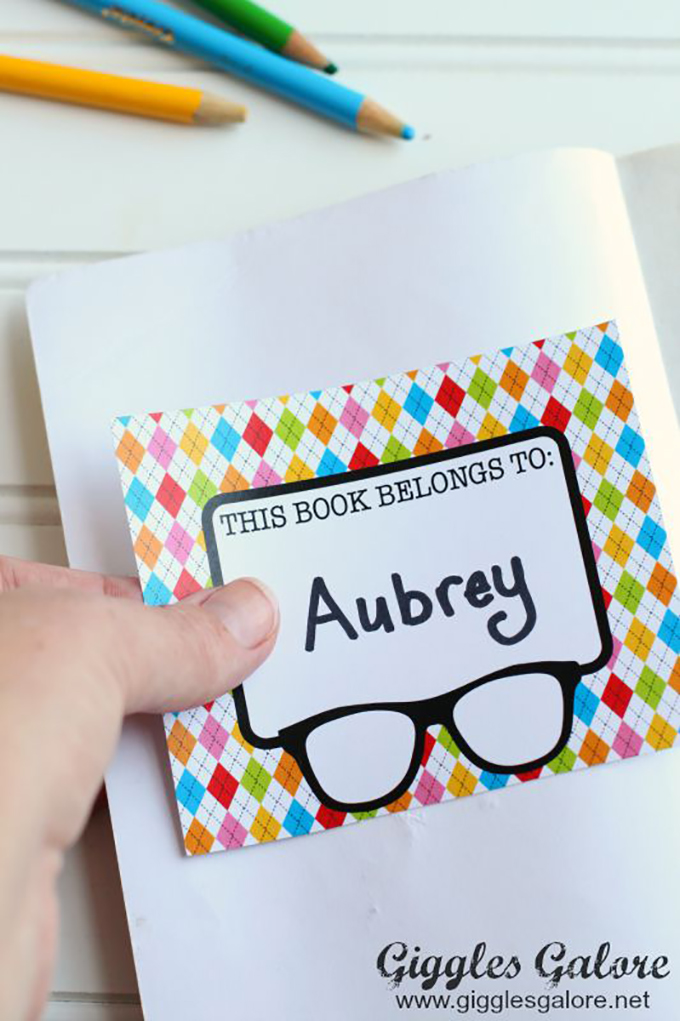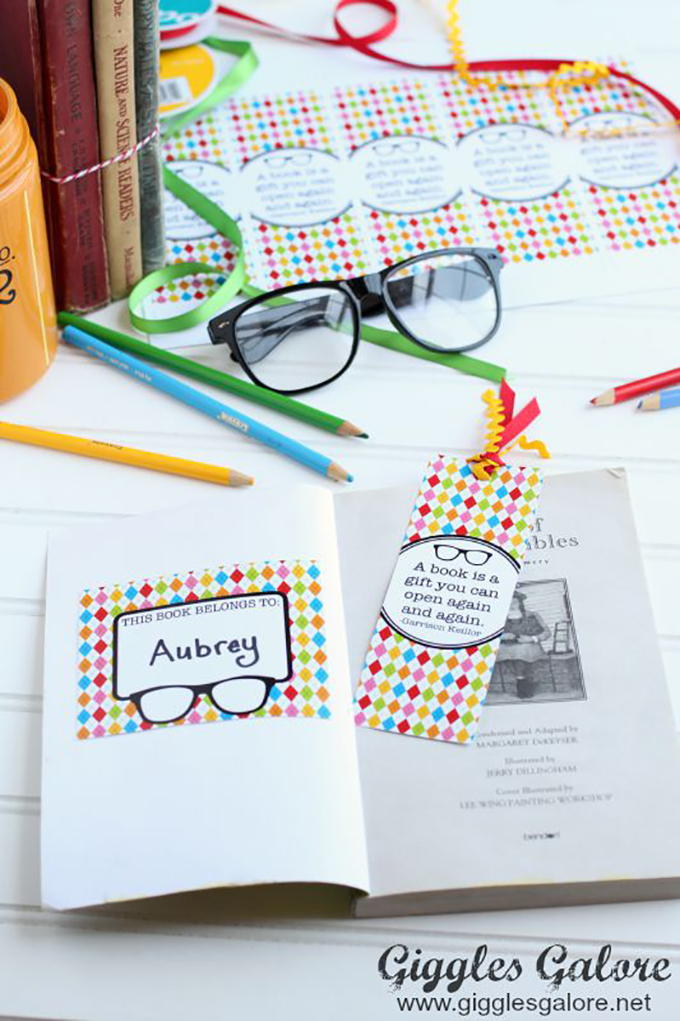 Do you have any favorite back to school traditions?
Make sure you visit us at Giggles Galore for more back to school traditions and ideas to help turn the ordinary into EXTRAORDINARY one creative idea at a time!