Warm up this Valentine's Day with cozy cup of Cupid Cocoa! You can spread a little love and cheer to friends and neighbors with these adorable little treats. These would even make a fun after school treat for your kids to enjoy on a chilly day after school. And let's face it, who wouldn't love to play Cupid for a day and spread a little love!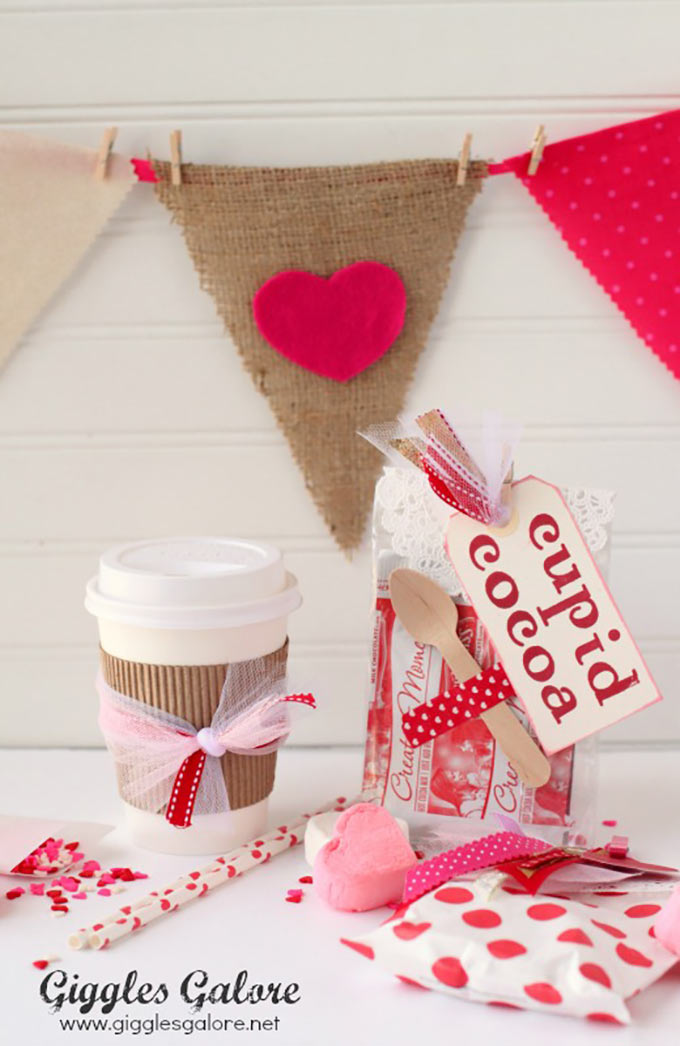 You really don't need much to make your own Cupid Cocoa, here is a list of what you'll need:
Cupid Cocoa (packets of milk chocolate hot cocoa)
Hugs and Kisses
Heart Sprinkles
Heart Shaped Marshmallows
Disposable Coffee Mugs
Paper Heart Straws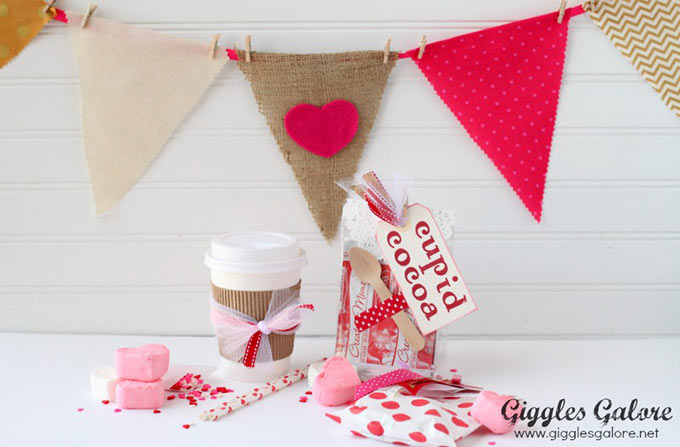 Put your cocoa packets into a clear cellophane bag. Decorate you bags with a small paper doily, ribbon and a hand stamped tag to make your cocoa extra fancy.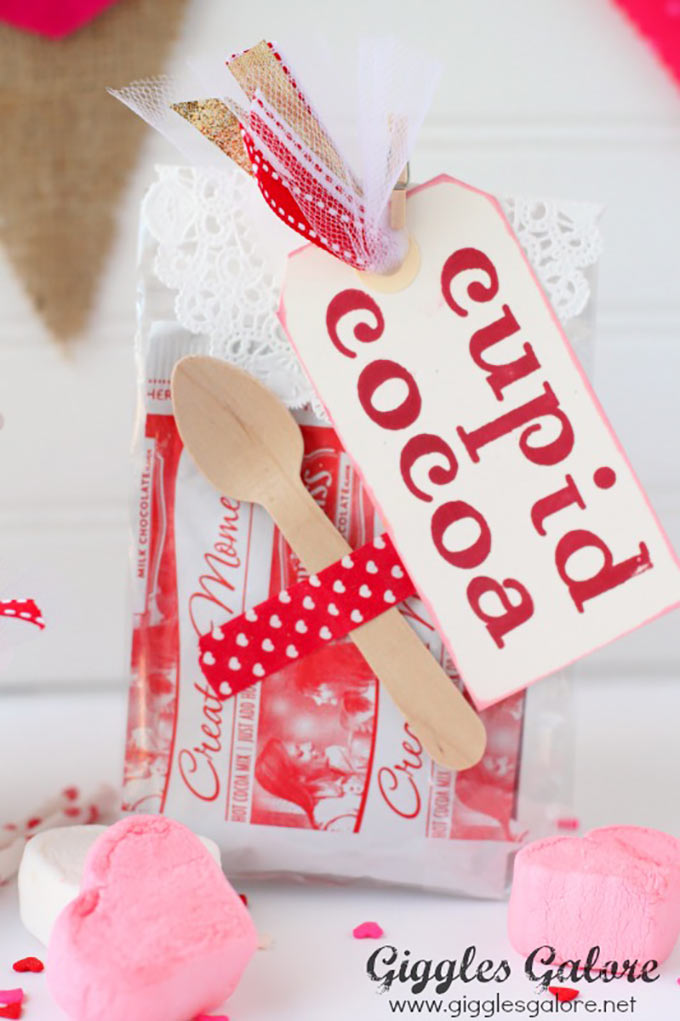 Fill another red polka dot bag with Hersey hugs and kisses, because everyone loves chocolate and could use some extra hugs and kisses!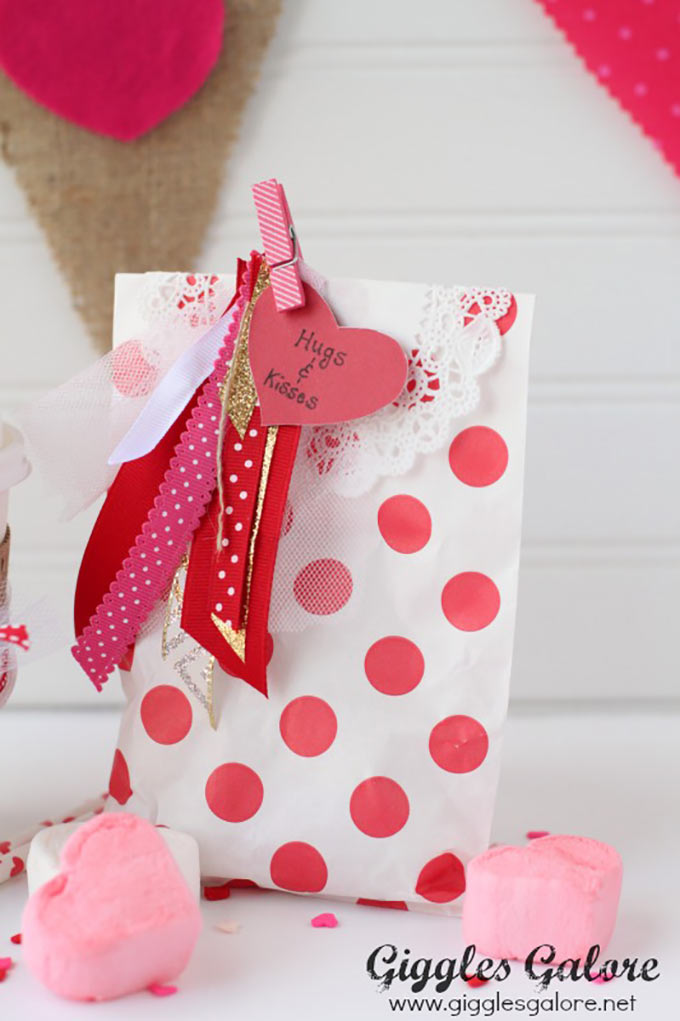 Pick up disposable coffee cups at the store and tie some ribbon around the cup to make them extra special for Valentine's day.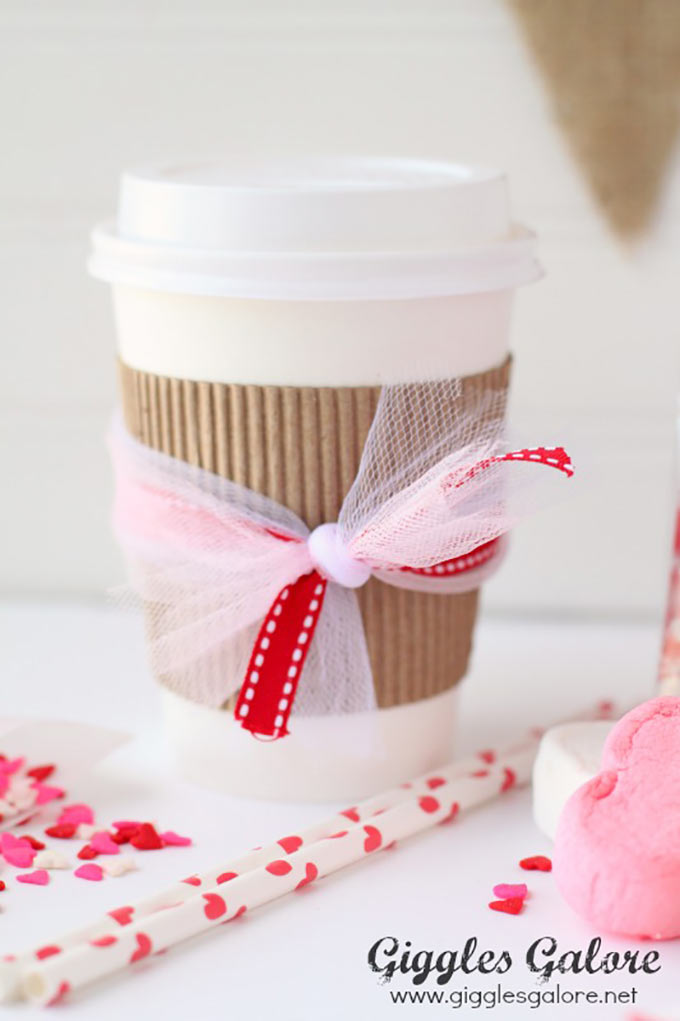 In another cellophane bag add heart shaped marshmallows and sprinkles, cupid says they are the perfect topping for your Cupid Cocoa.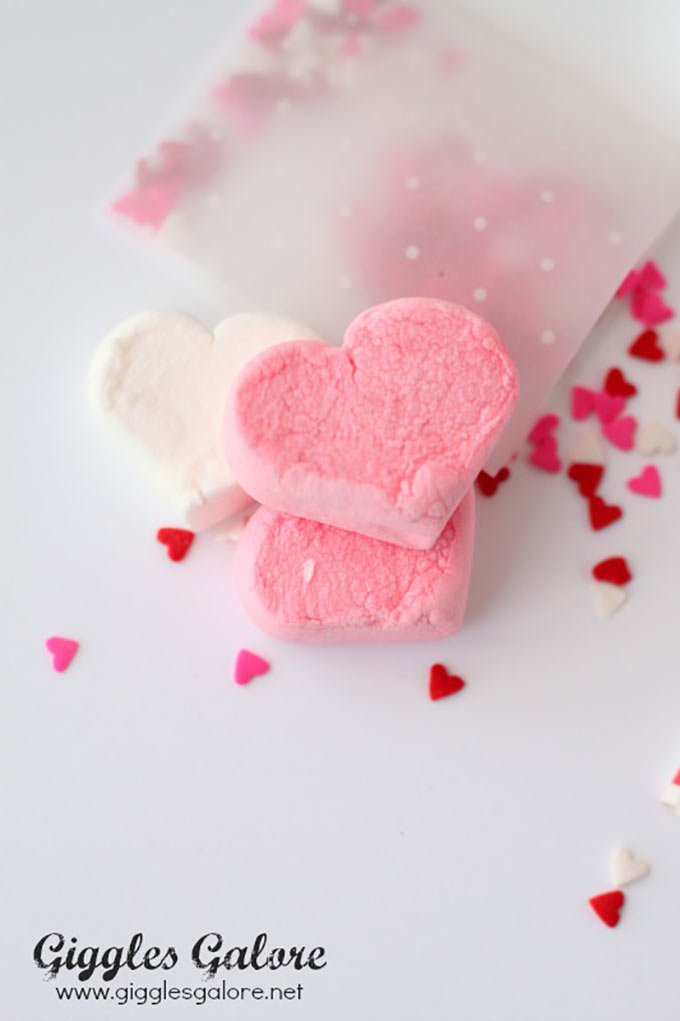 Your neighbors and friends will love getting these Cupid Cocoa Valentines, it's a thoughtful way to show just how much you care! Who are you going to make and give Cupid Cocoa Valentines to?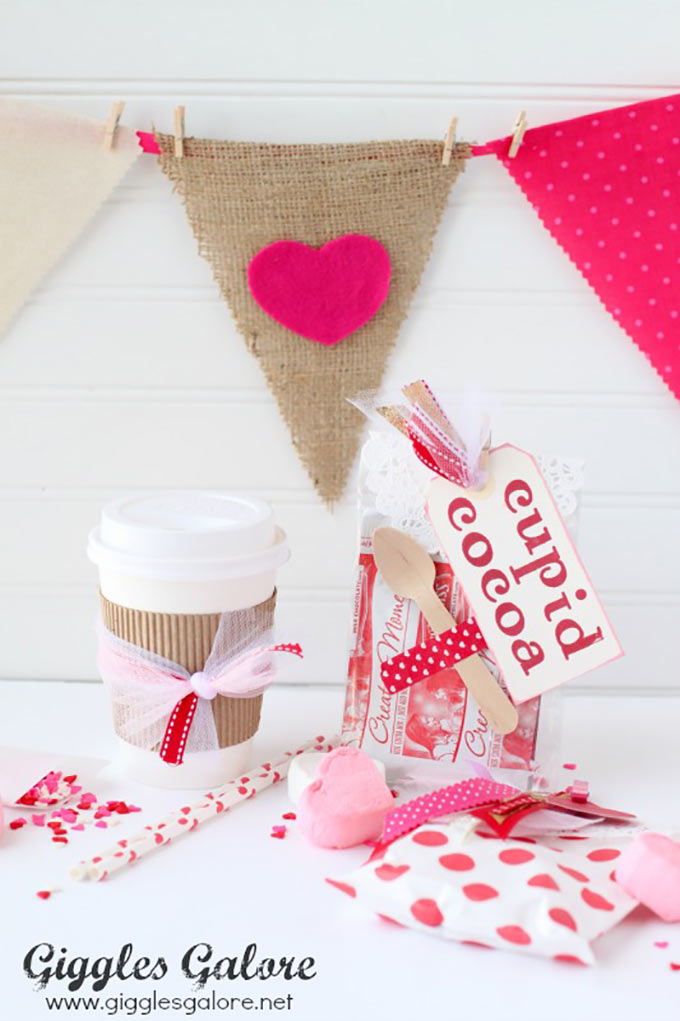 Don't forget to visit Giggles Galore for more Valentine's Days ideas and Inspiration! And make sure you are following us on Instagram and Google + for more creative ideas, crafts and parties!