Cardboard is such a wondrous material. When we were kids, it was all about the big old cardboard box, and a hefty dose of dad's pocket knife. These days, kids have a zillion more options. The beauty of these cardboard playhouses is they still allow your kids the creative chance to design and decorate to their hearts content. The bonus is that most of these designs include some well-tested functionality to make playtime even more fun.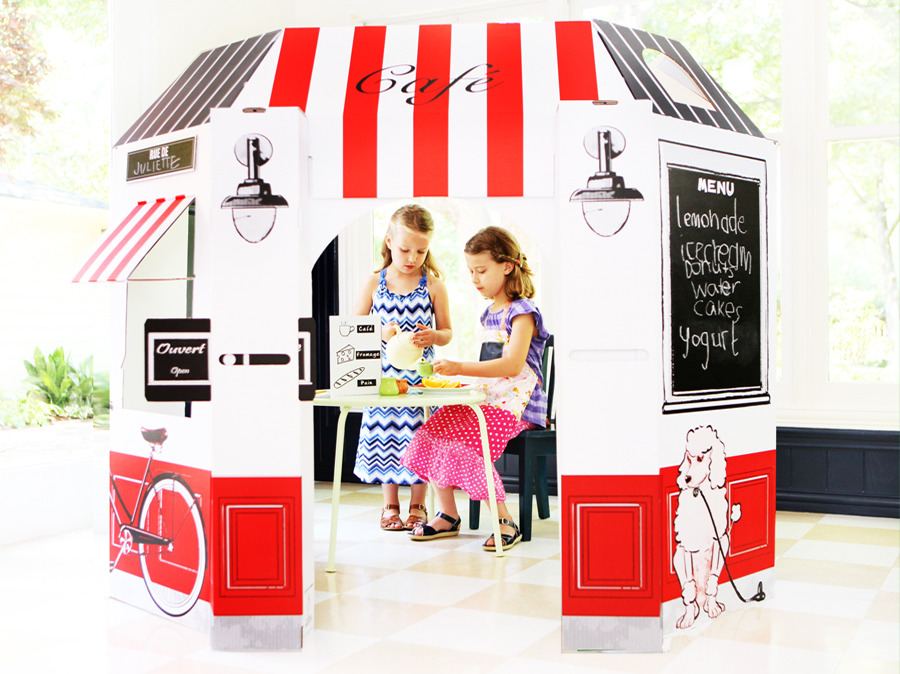 French Café, from Little Play Spaces
With a chalkboard for the daily specials and a sliding open/close sign, this café features tons of sweet details to make those kiddie croissants extra sweet.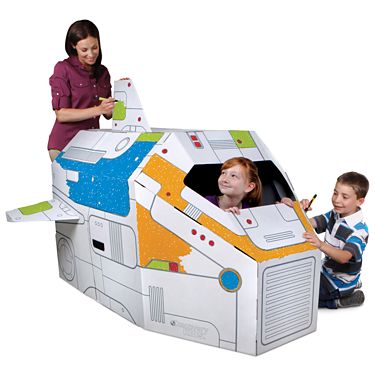 Color and Play Rocketship, from Discovery Kids
To infinity and beyond! What kid wouldn't love to blast off into space on a big adventure? This ship includes a porthole, wings, and easy disassembly so it can adventure all over the place – even to grandma's.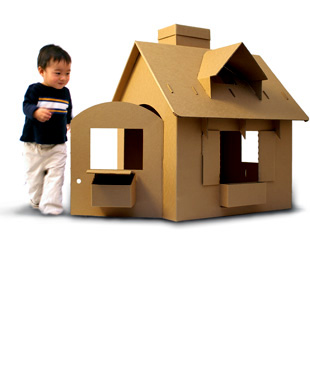 Playhouse 1, from This Little Piggy's Playhouse
This house may seem simple, but did you notice the perfectly proportioned dormer and chimney? Plus, there's a mailbox and window boxes too!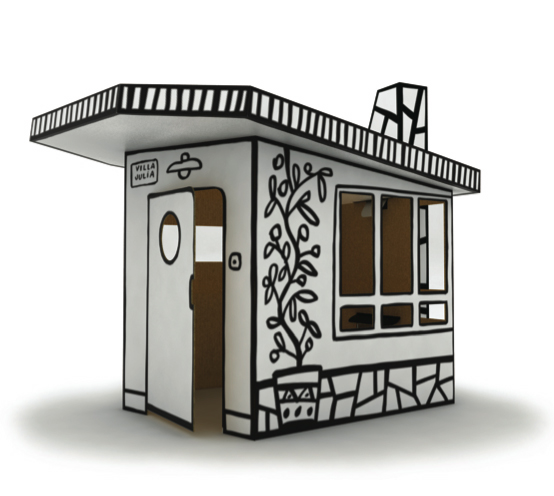 Villa Julia, from Baby Geared
This is my personal favorite, but of course that means it's also the most expensive. This villa is like a cartoon come to life – and the extra big modern windows make my designer's heart go beat beat beat!
Medieval Castle, from Right Start
Little princesses will love telling stories around this adorable castle. I love the turreted tower, but I know kids will be big fans of the working drawbridge door.