I am a big proponent of teaching old fashioned skills to kids and I love to give gifts that they will be able to be creative with. Recently I asked a little girl I know to help me with some kid art I needed for a styling job – we wanted the real deal, not my approximation of a kid drawing done with my left hand, which bugs my kids to no end when they see such things in magazines. As a thank you, I made her this little embroidery kit. This is also a great party favor – especially if you use the really tiny embroidery hoops – that is fun and cheap.
What you'll need:
embroidery hoop
different hanks of embroidery thread
a big needle with a big eye (darning or tapestry needles are good, and if the child is really young, you can get a blunt tipped needle and a nice open weave fabric)
fabric – linen or canvas or muslin work well. Little kids could use burlap and a blunt needle.
pencil
a simple printout of embroidery stitches
a paper bag, gift box, canvas tote, or little sewing basket
scissors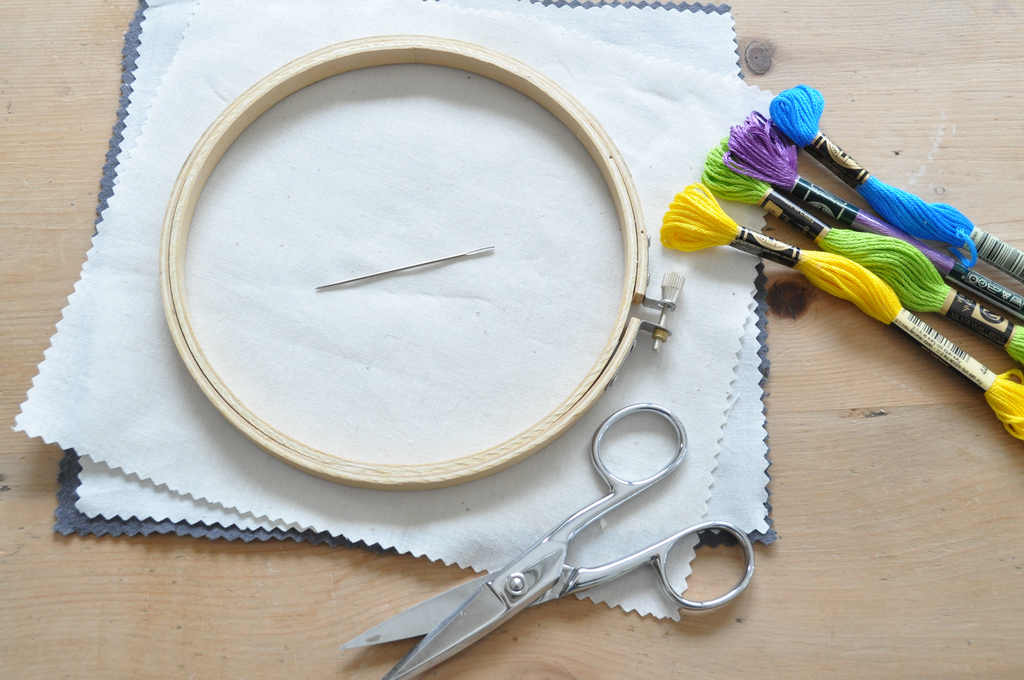 Directions:
1) Cut fabric to fit the embroidery hoop you are using. There should be a little overhang so it can be pulled nice and taut. If you think it would be fun and/or helpful to the recipient, draw a simple design in pencil on one of the pieces of fabric. That way, they will have something to start and practice on. In this case, I drew the first initial of the little girl and some Xs, so she can try out cross stitch.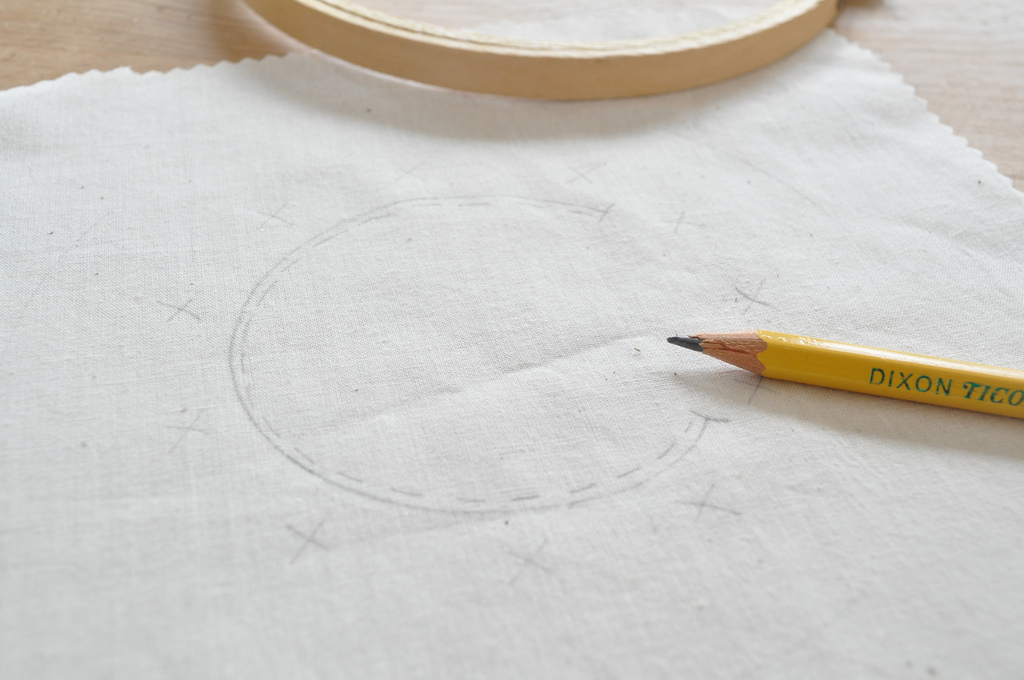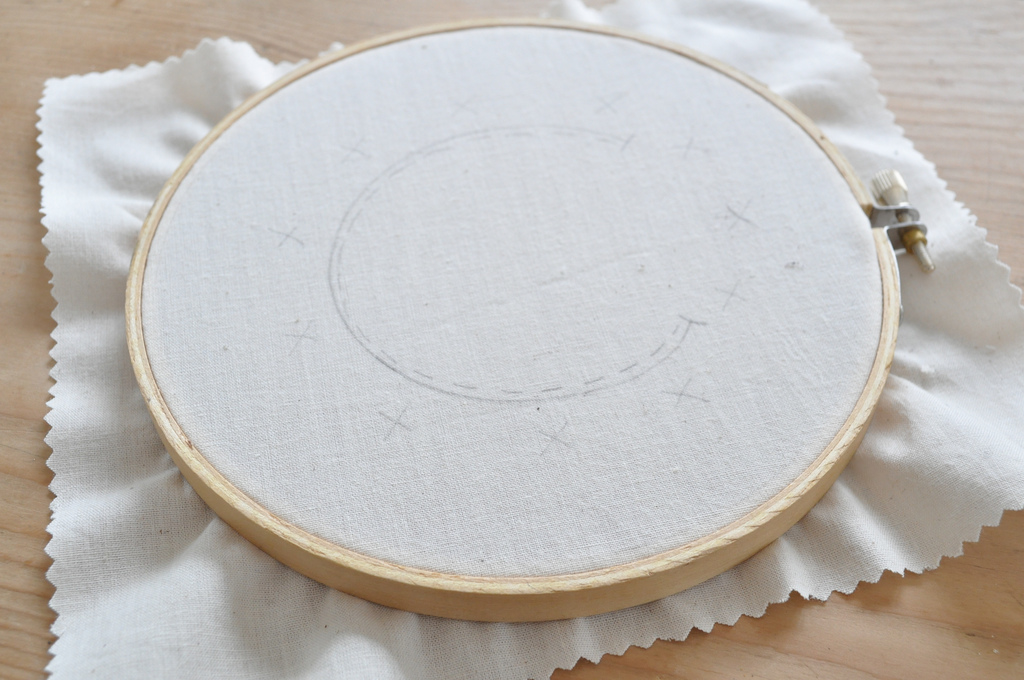 2) Thread the needle with an arm's length of embroidery thread and knot the end. Stitch a few stitches to get the project started (this is optional too, of course).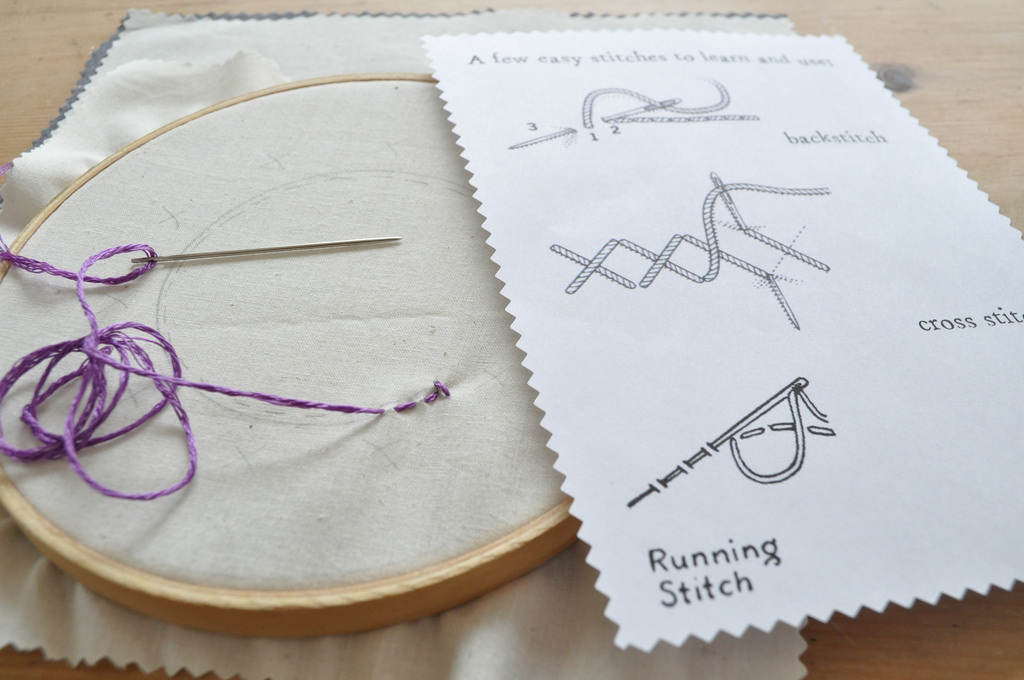 3) Package it all up as a gift. I decided to stitch a little recycled grocery bag. I was feeling the itch to stitch with all of these materials before me and it is fun to show kids that you can stitch all sorts of materials – even paper. I cut the front and the back of a bag out, folded the bottom part in to create a little gusset, and did a running stitch up both sides, knotting both ends.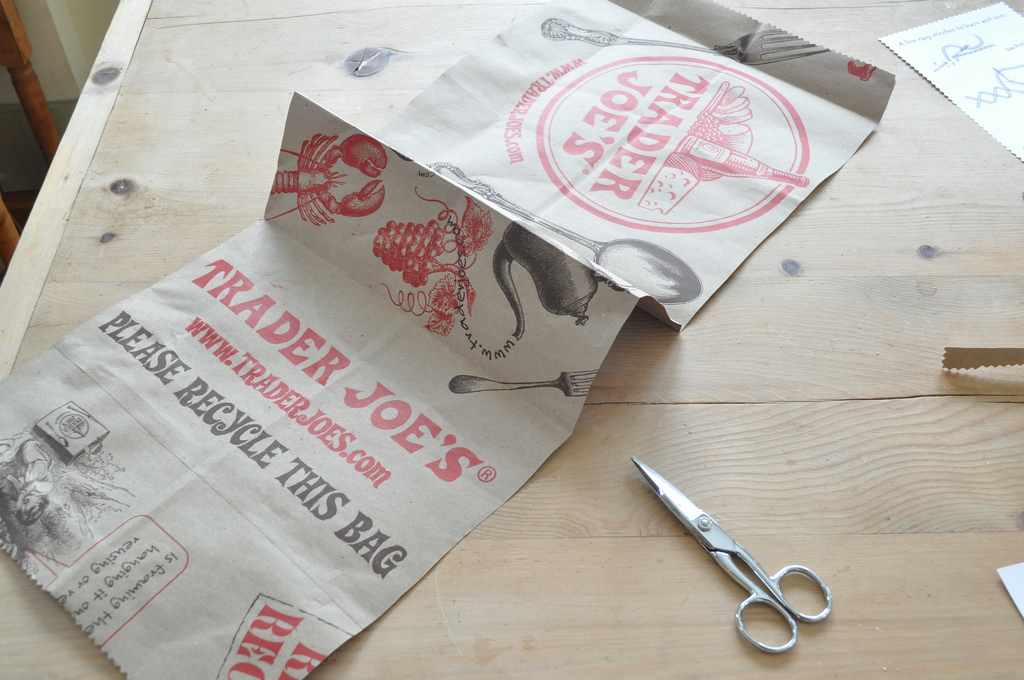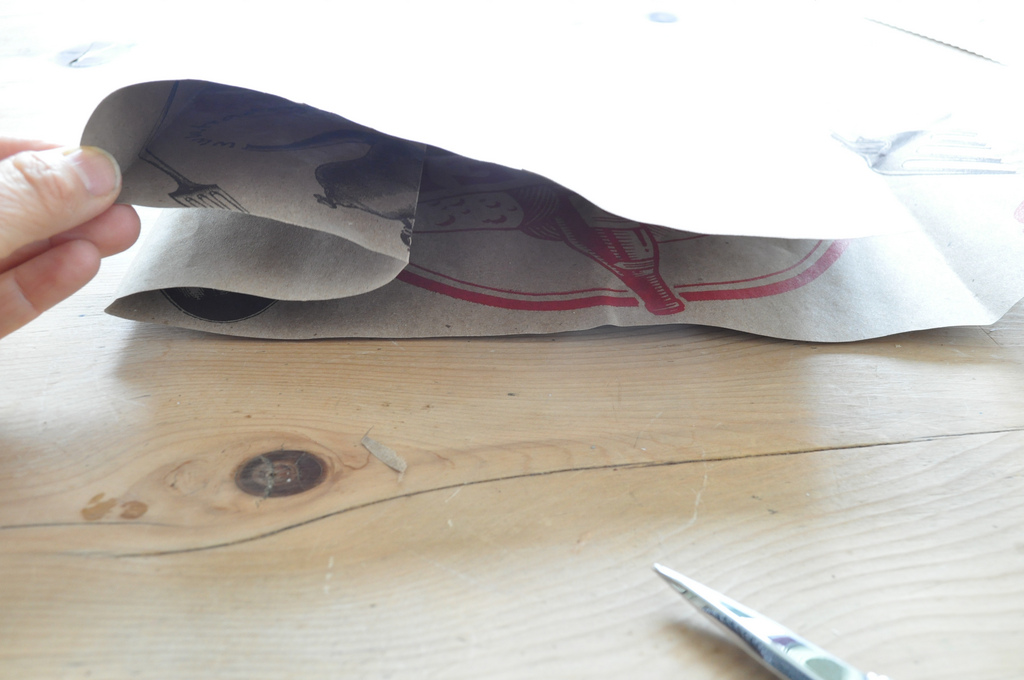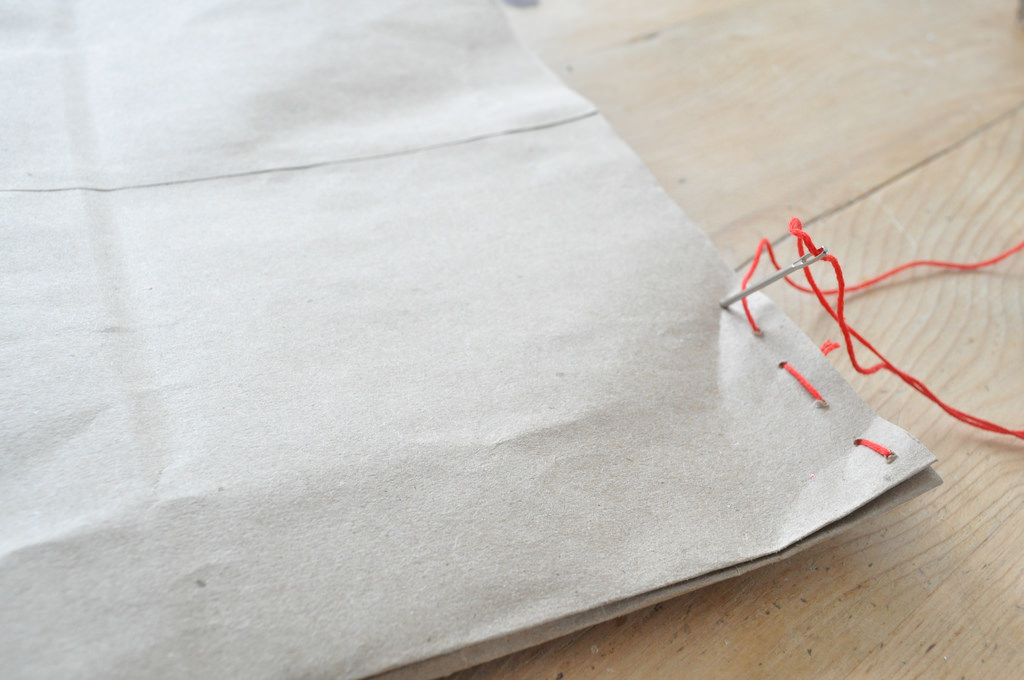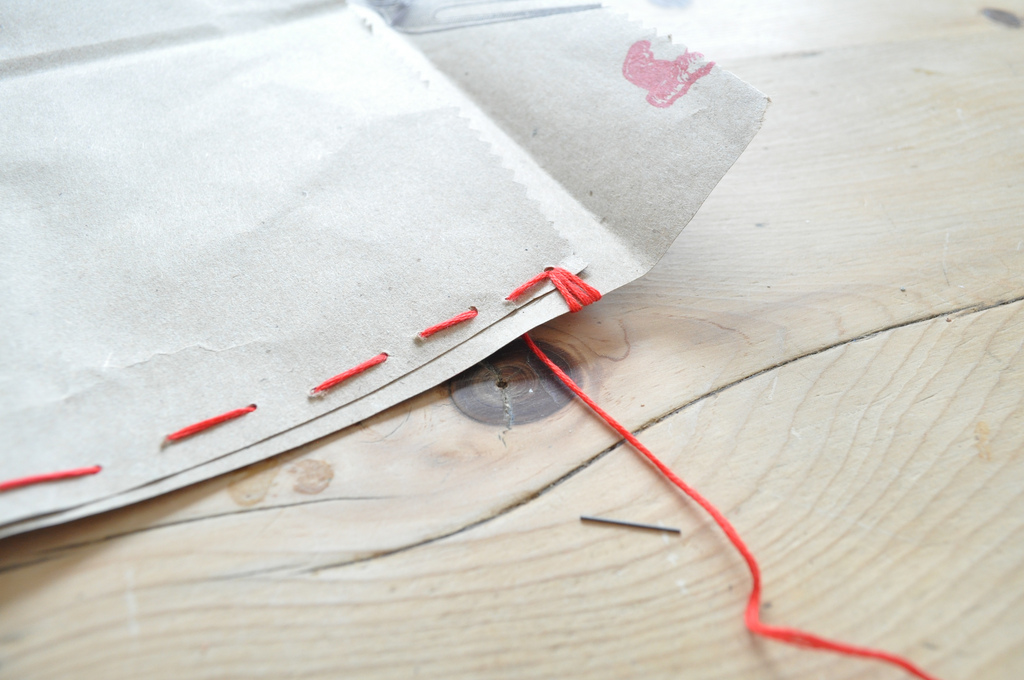 4) Slide the lot in. Decorate the bag (I used stamps) or make a card. Assembling it all in a little basket would feel even more permanent, so that's a nice option too.