Now that we know who will be playing in the Superbowl, it's time to get the menu planned out!  Even if you're not at all interested in who will be playing, there's something about gathering with your favorite people over a huge pile of not so healthy food that always seems to get me excited.  The crispy, crunchy, baked and/or fried chicken wing is an all time classic and in my opinion a must for any Superbowl party.  So to get my game face on (pun intended), I've rounded up nine of my favorite buffalo chicken wing recipes, along with some unique recipes to help get you ready for the big game.
Keep guests happy and give them what they want with the original Crispy Baked Chicken Wings. You simply can't go wrong!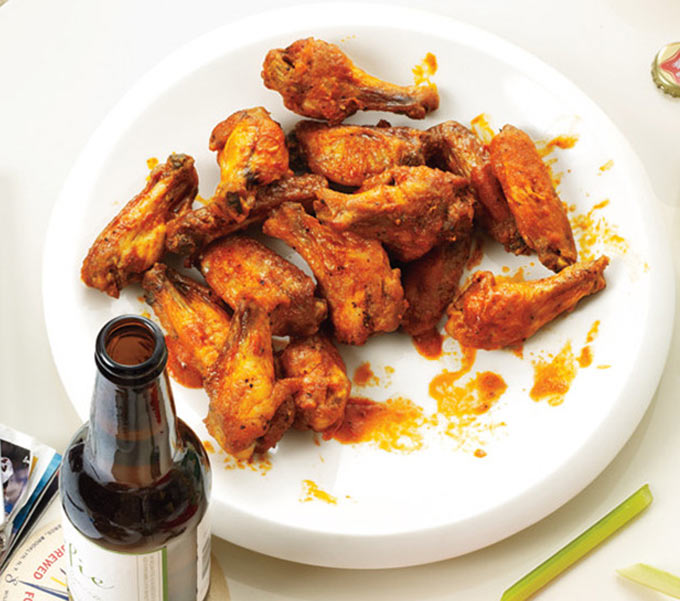 For the vegetarian or veggie lover in your life, you MUST try these Spicy Buffalo Cauliflower Bites.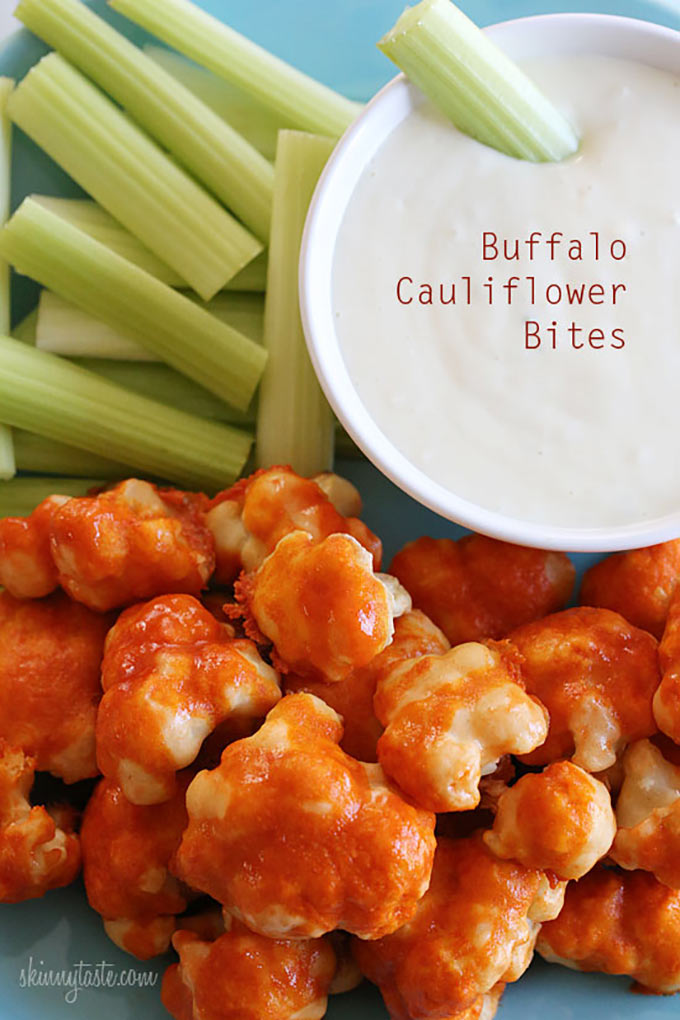 Need a twist on the original buffalo wings? These Baked Honey Sriracha Wings are totally drool worthy.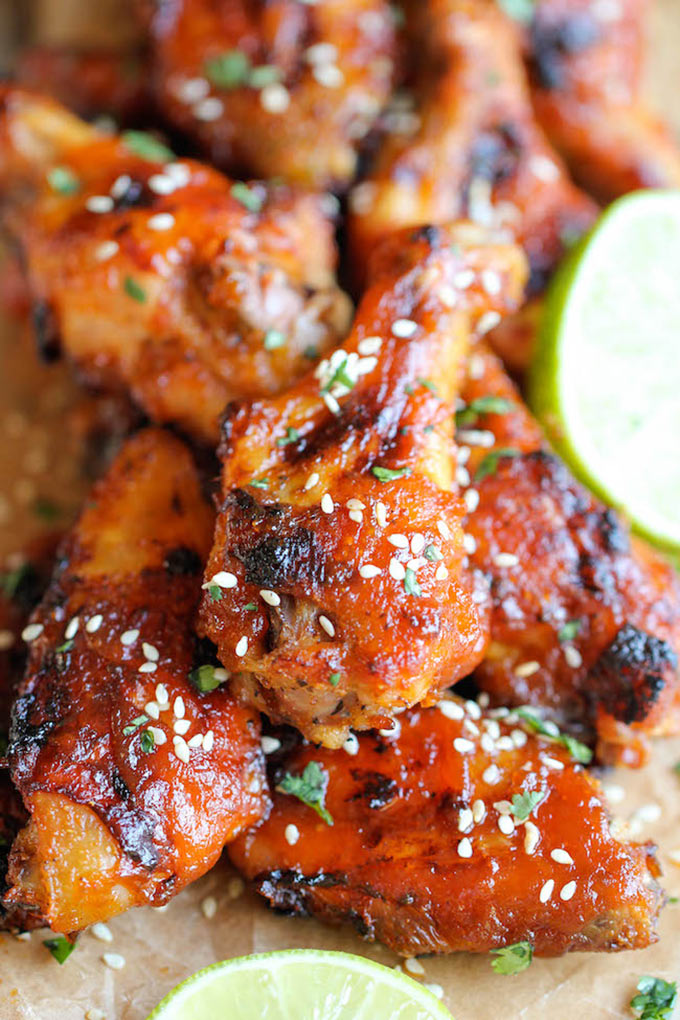 Not a huge fan of buffalo sauce? Try these Herb Grilled Chicken Wings.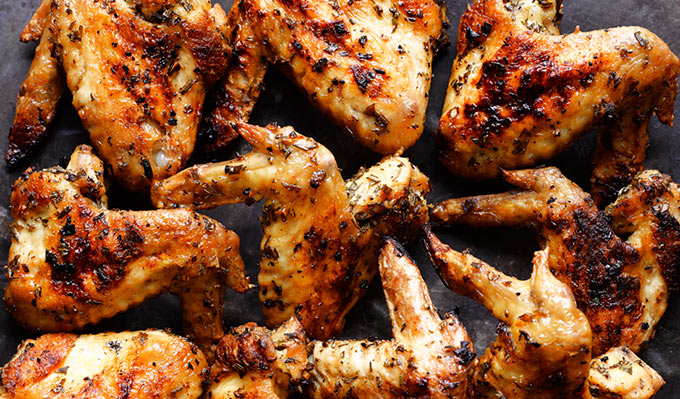 Quite possibly my most favorite way to make wings would be these Baked Parmesan Garlic Wings.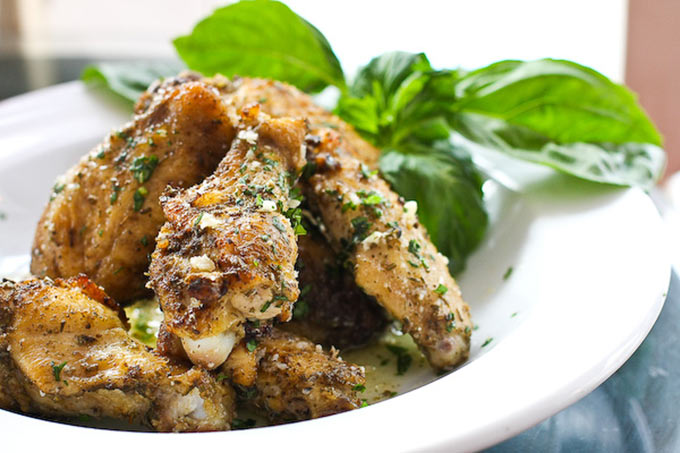 I think this image of Sweet and Spicy Chicken Wings speaks for itself.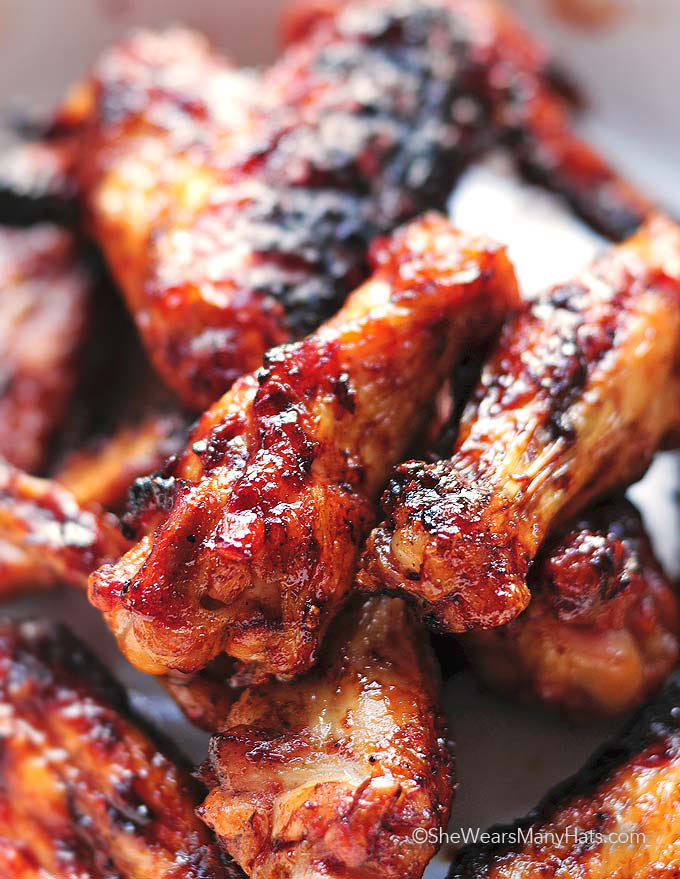 I'm such a sucker for anything chili lime, so these Sticky Lime Grilled Chicken Wings will be on our menu this year.
Bacon Cheddar Buffalo Wings? THEY EXIST?!?!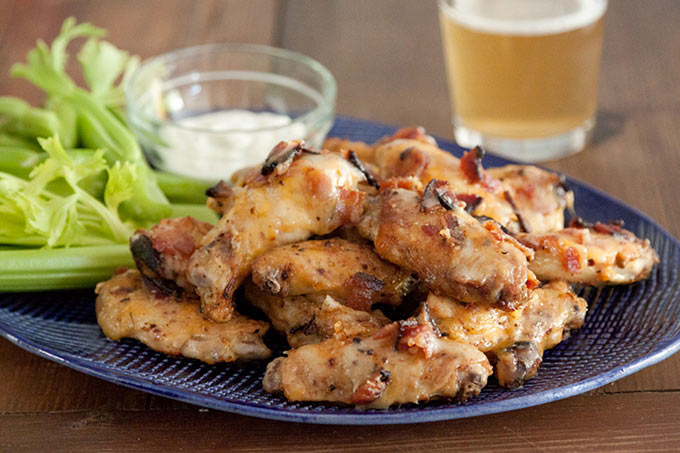 Honey BBQ Wings seem to be the overall crowd pleaser. They're just finger-lickin' good!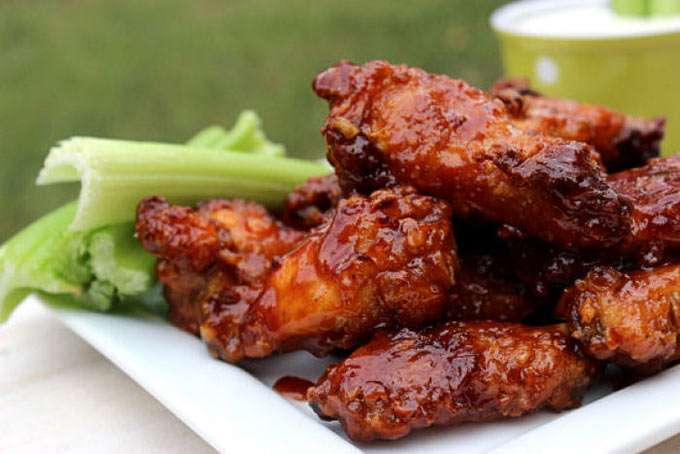 What's your favorite wing recipe and what will you be making for this year's Superbowl?