One of my favorite holidays, St. Patrick's Day, is right around the corner! I can still remember one of my favorite "things" about the holiday was breaking out my green marker and giving myself the cutesy little Leprechaun "freckles." Then, as I got older, I traded in my drawn on facial features for a different type of celebration, typically involving "kegs and eggs." Oh, how those days were fun!
Nowadays, I don't really think green freckles are the "in" thing for adults, and I don't have the luxury of partying all day and night long (not when you have a little one ready to wake you up bright and early the next day!).
So one of my favorite ways to "celebrate" the holiday now? Baking, of course! Who doesn't love a fun, festive spin on a delicious treat, whether it's studded with green or infused with some delicious Irish cream?
Either way, here is a "Lucky 7" list of seven delicious and adorable St. Patrick's Day treats!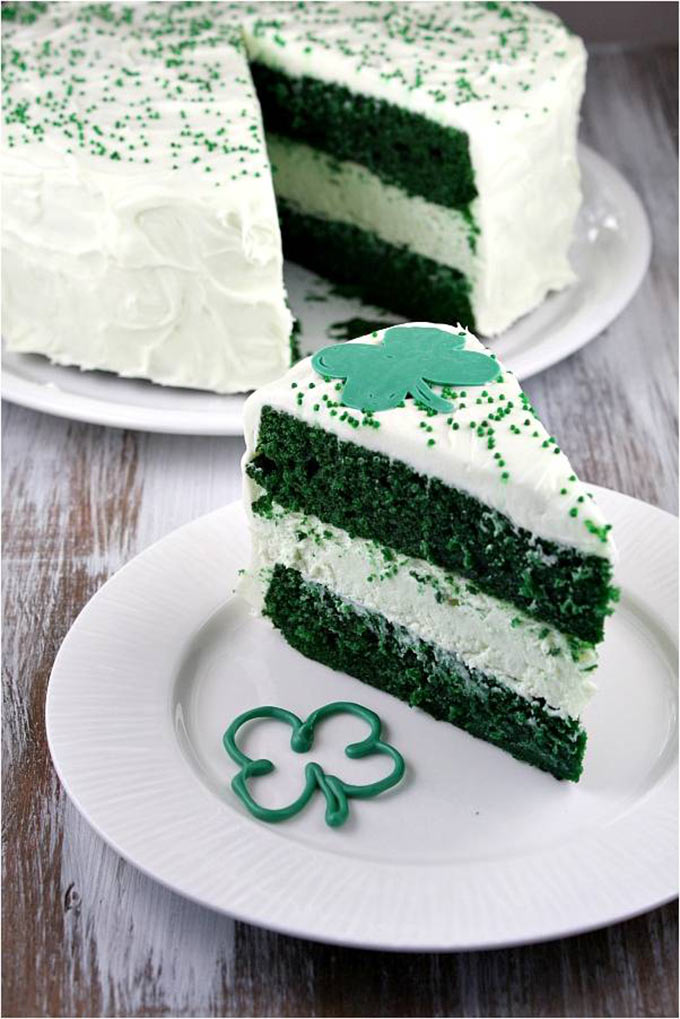 Green Velvet Cheesecake via Recipe Girl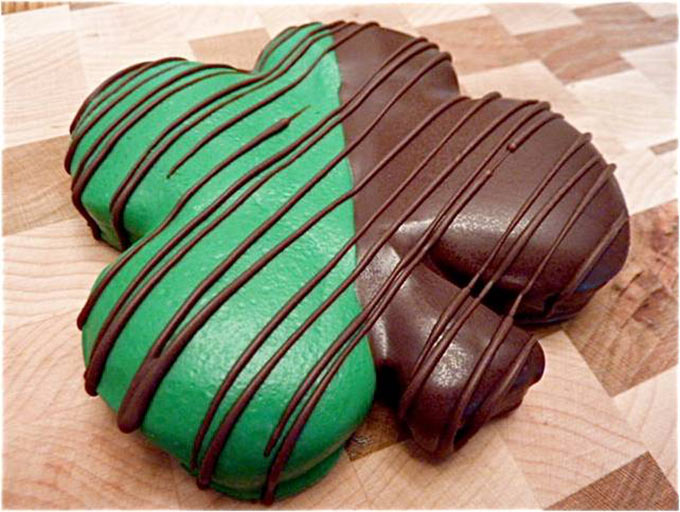 Chocolate Covered Four-Leaf Clover Shortbread Cookies via Got Chocolate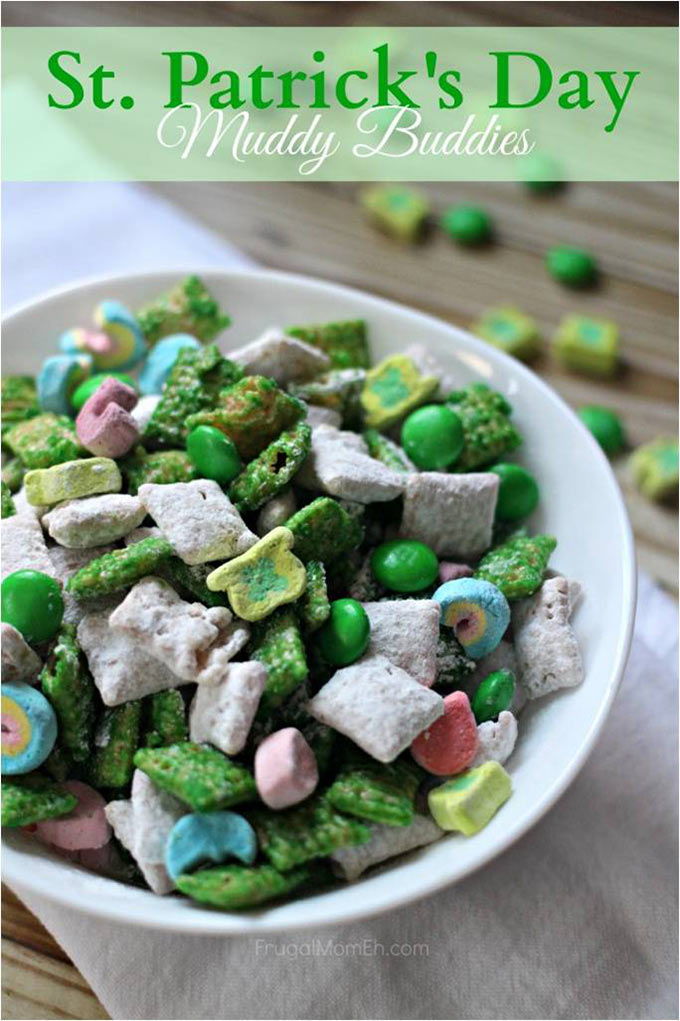 St. Patrick's Day Muddy Buddies via Frugal Momeh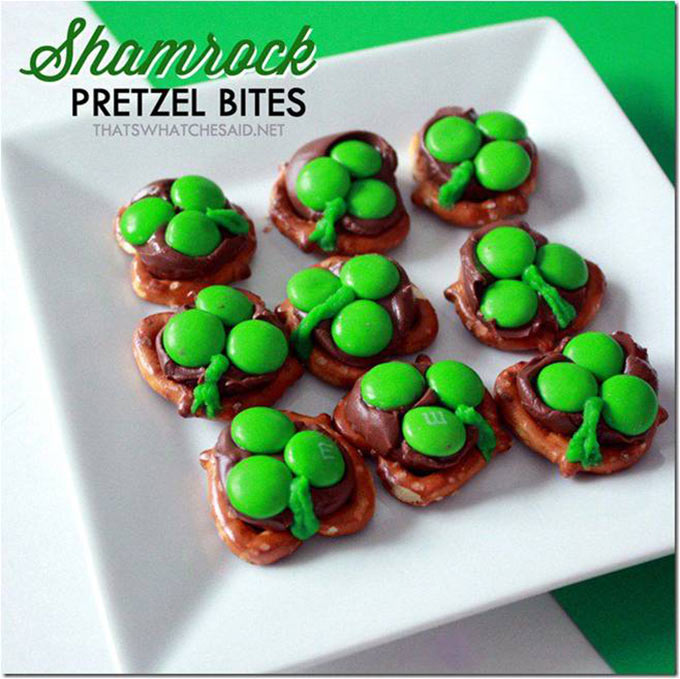 Shamrock Pretzel Bites via That's what Che Said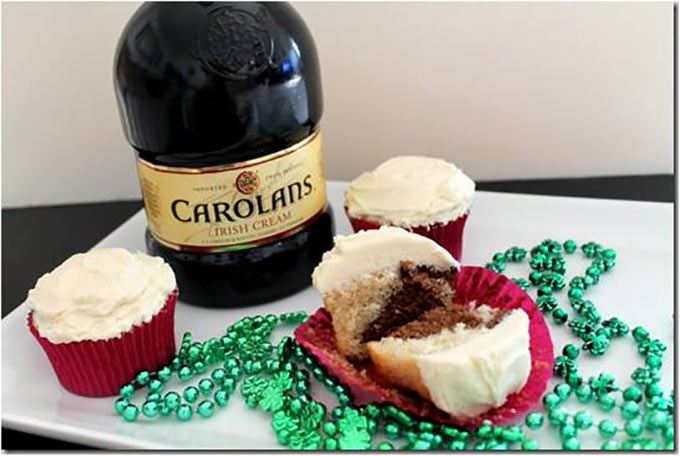 Marbled Irish Cream Cupcakes with Irish Cream Frosting via Sweet Tooth, Sweet Life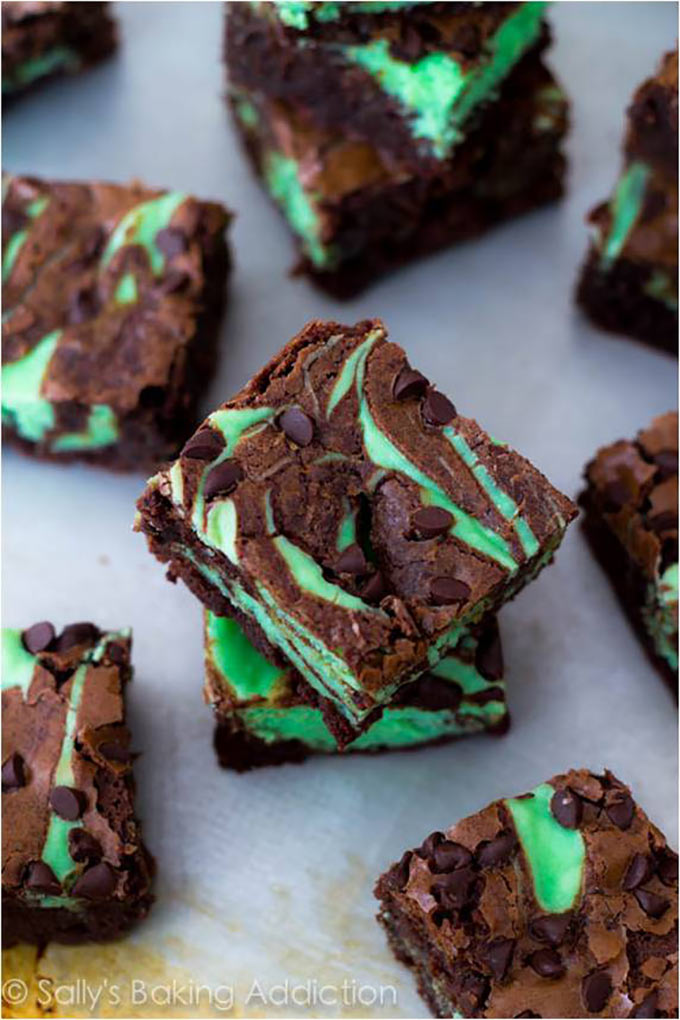 Mint Chocolate Chip Cheesecake Brownies via Sally's Baking Addiction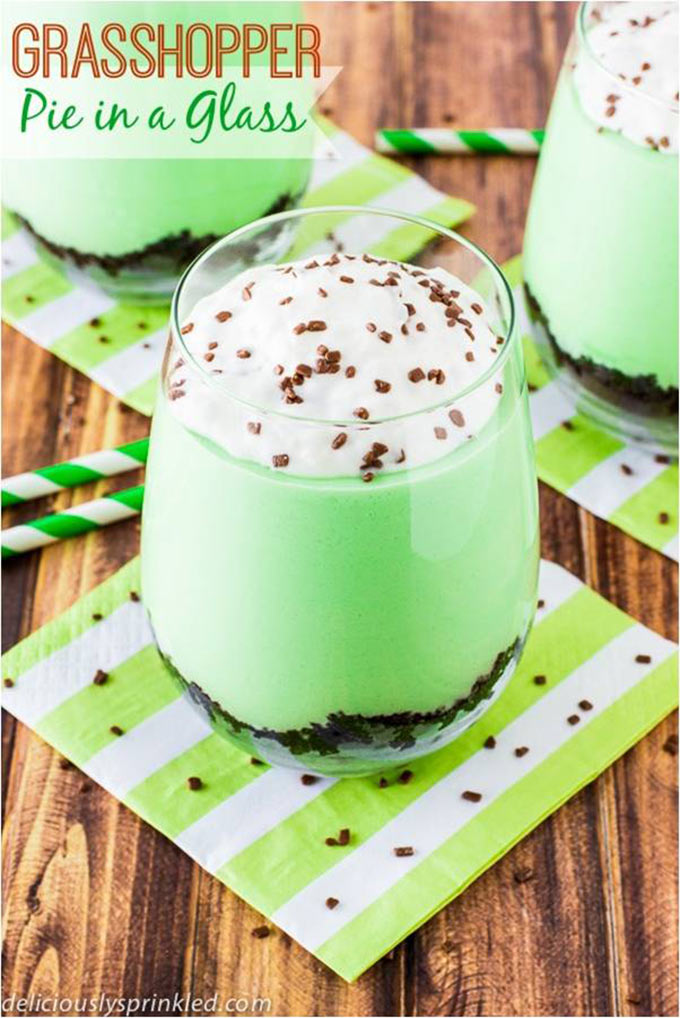 Grasshopper Pie in a Glass via Deliciously Sprinkled