Many times when I walk into a kindergarten classroom I cringe at the pencils and markers. Yes, you read that correctly. Most definitely I cringe at them. Two inventions on my list of things humans could have skipped over. As a pediatric occupational therapist and a mom of a 4 year old, they are my arch enemies. Standing across from a teacher or another parent saying this I often get a furrowed eyebrow or two. Little do you know that the next thing I'm going to say is that slate boards are not just an awesome decor come back, they're what kindergarteners should still be using to do classroom work. Now at this point you're probably thinking I'm a Downton Abbey junkie and I must have gotten my degree when dinosaurs still existed. Half of that is true. Here's my list of 5 preschool and kindergarten play activities that should never be considered prehistoric and why: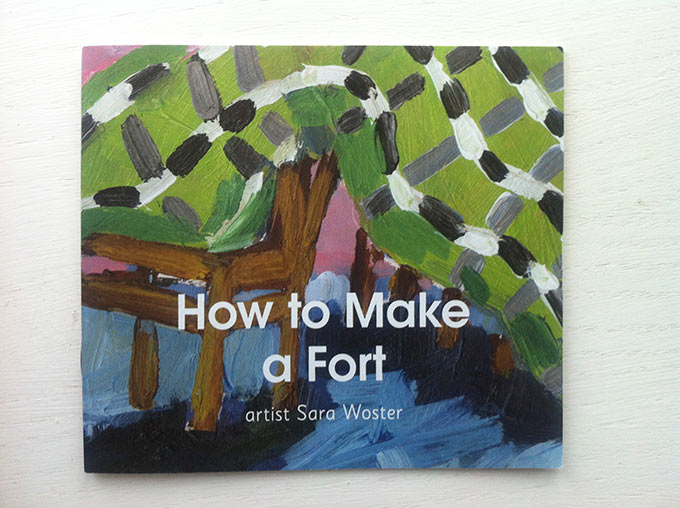 1. Fort Building. Oh yes. The activity that encourages your child to drag chairs across the floor from the kitchen to the living room, pull the cushions off the couch, and mangle up perfectly clean blankets and sheets. Oh and also kill some juice on the batteries in your flashlight! This time old craft is a classic piece to your child's development. It's right up there with backyard obstacle courses. This activity not only requires imagination, it requires planning and sequencing. Planning and sequencing is a part of almost every task. What sparked fort building in our home was the book "How To Make A Fort" from the City & Country Set by Home Grown Books, which I carry at my store. We had only read it a few times when my daughter ran to grab it off the shelf one afternoon to know how to build her own fort. You can stay as basic as you want or get as fancy as you want. We added some silk scapes to our fort this time but you can use whatever you have available. Blankets, sheets, even tablecloths. Once it's up, watch the imagination go.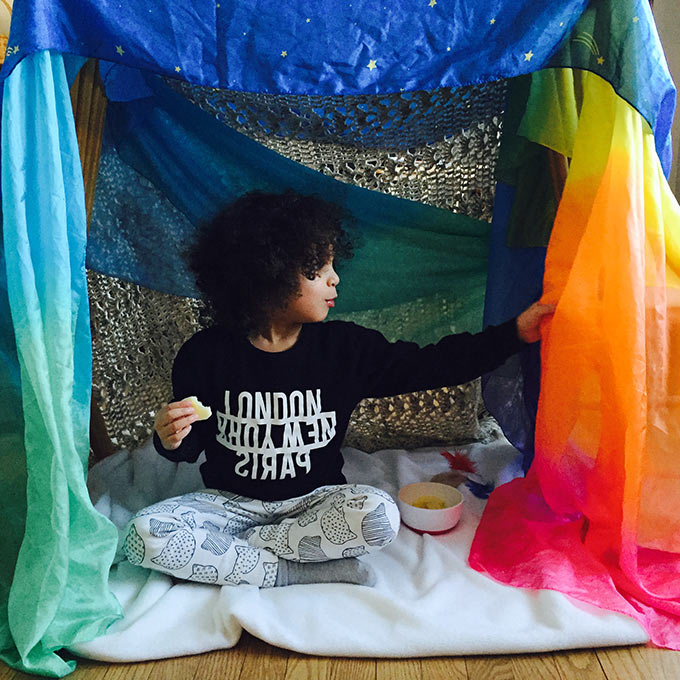 2. Felt boards. For the love of story telling! Get on Etsy people and get yourself stocked up with a felt storybook, scenery pieces, and characters. Story telling is an active task that stimulates language use and introduces your child to the structure of a story. You can set the scene and start the story, having your child add a piece and part to the story. Or let them lay out all the pieces and then talk about what the characters are doing. The beauty in it is that you can scale it down or build it up to meet your child on his or her level. Plus the added part of touching the pieces and placing them on the board is a fine motor step and a sensory motor step. Both which are important at this age! It also facilitates sitting attention and task attention. It packs up easy for road trips and you never have to worry about batteries. Just saying.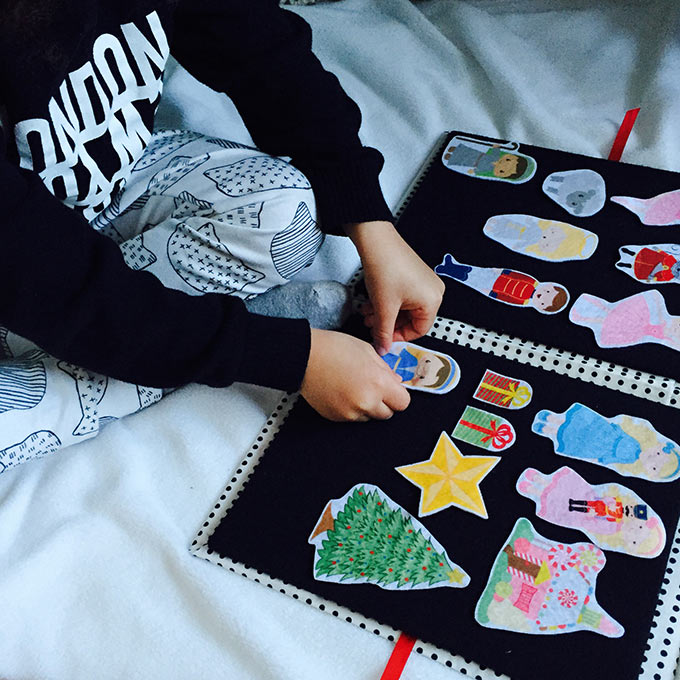 3. Connect-the-dots and mazes. Why on earth are we not going crazy over these two activities?!?! Connect-the-dots requires either counting or sequencing the alphabet PLUS fine motor coordination. I love that the dots can cause you to have to make lines in all different directions. Then mazes come in and blow it out of the water. Assessing the possible paths, staying between the lines, changing directions when you hit a road block. Did I just describe life? I rest my case. Use a broken crayon. Read on to learn why.
4. Slate boards and chalk. Broken chalk that is. To put it plain and simple, little hands need little utensils. See broken crayon reference above. Before a child can develop a mature grasp on a pencil, they need to practice strengthening the small muscles of the hand and fingers by using small utensils on surfaces that produce resistance. Enter slate board and chalk. To hold a small piece of chalk and counteract the friction of the slate, the thumb and index finger must grip it tightly and continue to hold onto it as strokes are made in different directions. Not to mention all of the feedback the fingers are getting with that friction and the sensory motor learning that occurs. Much more of an impact than a pencil on paper or a marker that glides easily and is forgotten just as easily. Grab a framed slate board at your local craft store and start practicing capital letters like a champ.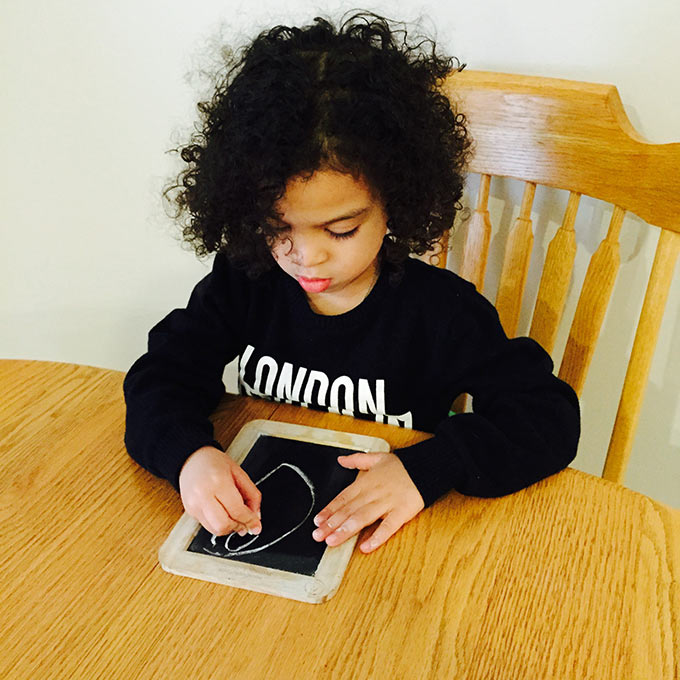 5. Dollhouses. It's not just a girl thing. I use to work at a clinic that had a huge dollhouse in the motor room. The boys wanted to play with it just as much as the girls. It's a miniature world! Terrariums are popular for the same reason. We actually use terrarium fairy land pieces in our dollhouse. Get creative. Castles count. Farms count. It all counts. Watch as children organize the rooms, have miniature people talk to each other, and create social scenarios. Imaginary play galore! Check out Lille Huset on Pinterest and at The Bundle Store for some great ideas of how to take this basic cardboard dollhouse to the next level!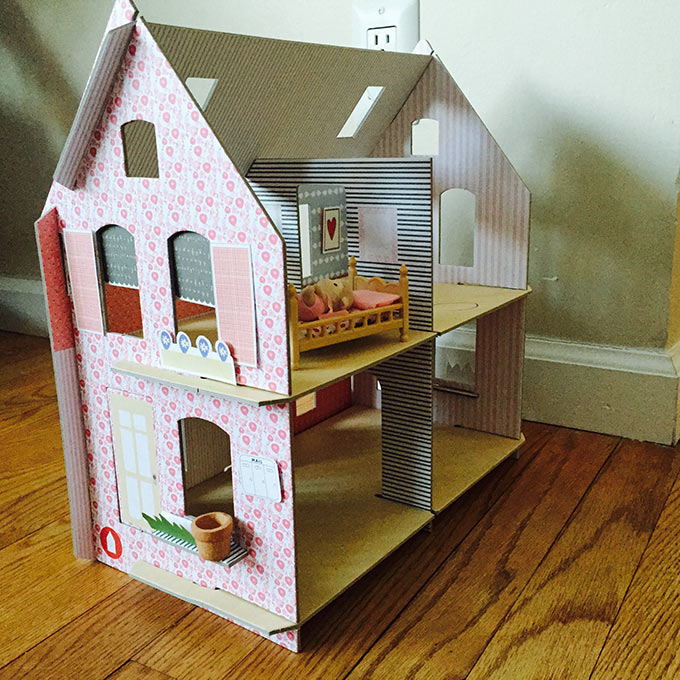 Did this list spark a memory of a favorite play activity you had as a child? Share it with your little one and watch the imagination abound.