Dolls come in all shapes and sizes: from plastic Barbies to wooden peg dolls to an old Raggedy Ann from your childhood. Some of the most special dolls are the ones you can't find in the big box stores. I know in our house, the handmade dolls we own add lots of unique charm to our lives. Handmade dolls like these are made with love and talent, and I think that shines through when you own and love one. I bet your kids will agree!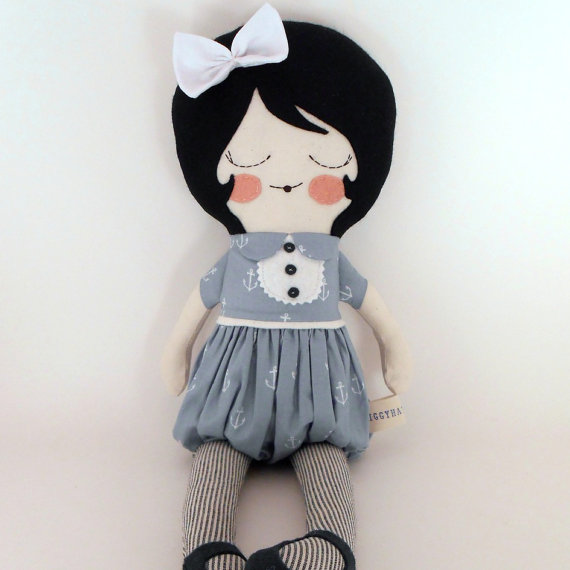 Nellie Cloth Doll, from Piggy Hates Panda
This retro beauty is full of detail, and she's even made with baby safe materials (no small parts!)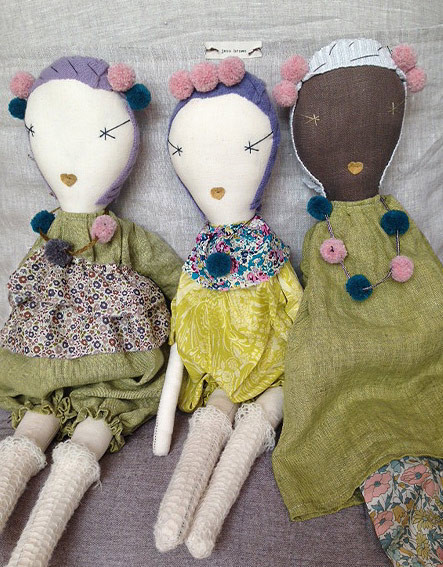 Tussie Mussie Dolls, from Jess Brown
Jess Brown dolls are the most beautiful "rag doll" you'll ever see. Each one is a special handmade heirloom just waiting for a home.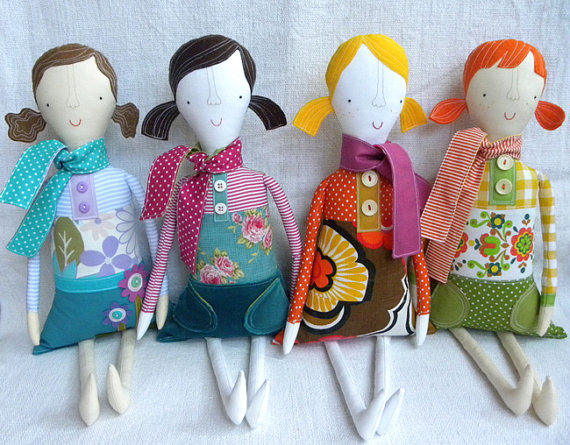 Girly Doll, from Kra Kra Kraft
Create your own custom doll with Kra Kra Kraft – choose hair and eye color, as well as the outfit she's wearing. You can also pick from her premade dolls too!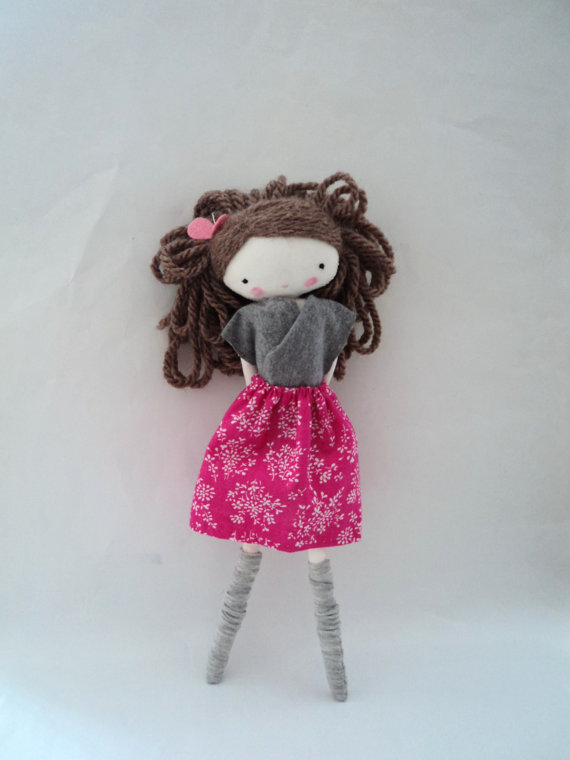 Lea Rag Doll, from Las Sandalias de Ana
These dolls all have such a sweet, slightly lonely personality. It's like she's just waiting to be loved!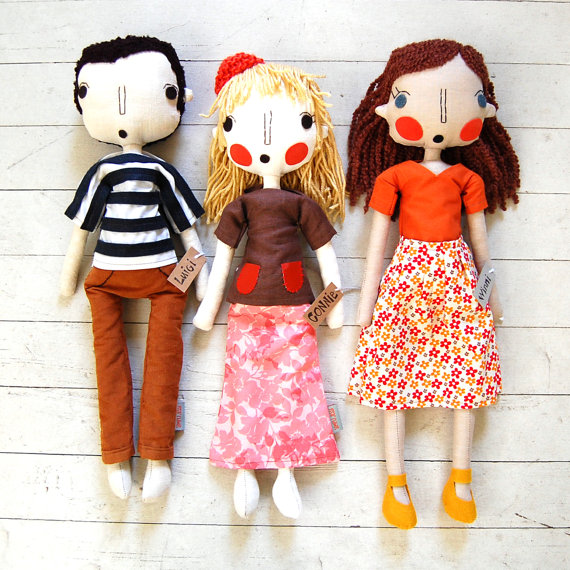 Connie and Friends, from Simpli Jessi
These dolls include quirky little stories along with their handmade charm: Connie, for instance, likes to listen to jazz and owns 2 pet fish.