I've amassed a healthy dose of cookbooks over the past few years and I don't really mean to but when I hear about one that sounds good, I can't help but buy it just in case it helps me make something fantastic in my kitchen (and we all know how easy it is to buy things these days. Click. Click.). Alas, there are many that just look pretty on my shelf and collect dust, but these are the ones that definitely get used ALL THE TIME:
Smitten Kitchen by Deb Perelman is probably my go to book for dinner parties, desserts and everything because her recipes are easy to follow (just like the ones on her blog by the same name) and I haven't had any horrible disasters trying to make things from her book. I recently had my five-year-olds help me make her Browned Butter Crispy Treats and they are deadly but they make me look like such a whiz in the kitchen. I love her salad recipes too.
The Silver Spoon for Children cookbook is another favorite because it has step by step pictures that an older child (maybe 7 or 8 years old) could follow by his/herself but it helps ME figure out so many cooking terms so many 'grown-up' cookbooks kind of gloss over or send you to another section of the cookbook to figure out. I like the illustrations and the simple recipes taste really good. My kids and I have learned how to make our own pasta and gnocchi from this book and I find they eat more and more diversely if they've helped me make our meals.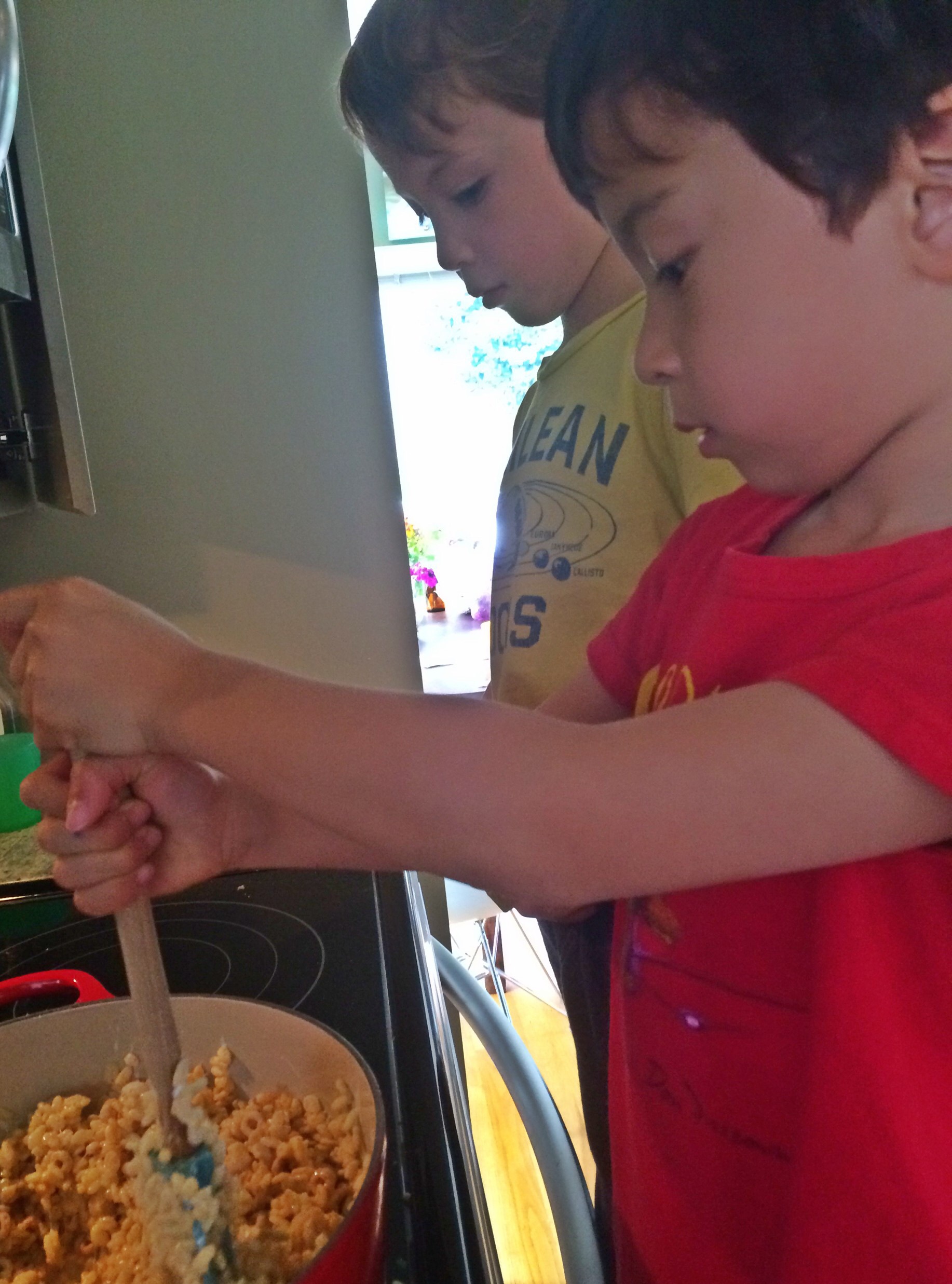 Savory Sweet Life is from a Seattle-based author Ann Currah and her recipes are great because they still turn out if you don't follow them exactly and they are laid out in meals so if you can't figure out what to do for say a pot-luck or a Father's Day lunch. You can just make all the recipes in that section and have it turn out fantastic. She has a recipe for the best chocolate chip cookies ever and they literally are.
Sweet Paul Eat and Make is a cookbook/lifestyle book that just came out, but I love Sweet Paul and his blog and I love the things that he makes. I butchered his Pavlova recipe 4 times before I finally got it, but I love that he got me thinking about making pavlova and I'm really excited to make some of the crafts in his book too.
And because we always need a fifth book on a list of 5 books, I am currently reading Delancey, a book about a pizza restaurant in Seattle that is amazing by Molly Wizenberg who writes Orangette. It is so fantastic I can barely put it down. She includes a bunch of recipes like one for Vietnamese Bun or one for some yummy dates I'm almost certain I tried at a local restaurant intertwined with this fantastic life story and I like to pretend that I'm reading it to figure out what's for dinner, but really it's just lovely and I can't stop.
(PS. Name Bubbles labels are great if you like to lend your books out. I have my eye on these ones right now. Do you have a favorite cookbook that's not on this list? We'd love to hear!)