After a marvelous weekend spent with friends and family and lots of dining al fresco, I was quickly reminded just how great it is to partake in those first barbecues of the season. I certainly had my fair share of goodies from the grill, and let me tell ya…there really is nothing quite like the scent of that grill firing up. Gosh, I love it. Especially after a long, awfully drawn out winter. Give me spring. Give me summer. I'm ready.
But anyways…back to what I was saying. Grilled food and barbecues. Sure, grabbing a burger or some roasted veggies from the grill is wonderful, but a barbecue wouldn't be complete without some delicious side dishes. Specifically, I'm a sucker for salads of all kinds. Pasta, potato, veggie…you name it. Thankfully, most of these types of salads can be done quickly and easily, which is basically my motto for recipe selection these days. Otherwise, I'm trying to whip something up while chasing my 10-month old to keep his hands out of the cat's food dish.
So today, I'm sharing five killer side and salad recipes for you to try out for your next barbecue. You'll be the hit of the party, I promise!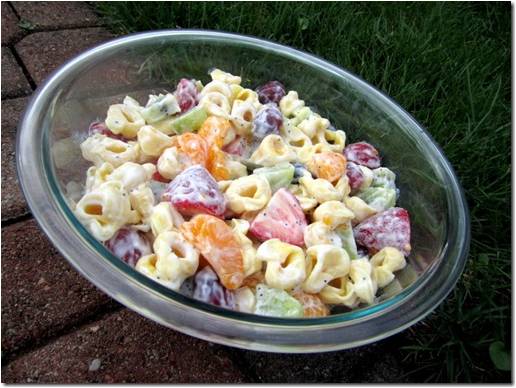 2. Healthy Roasted Potato & Veggie Salad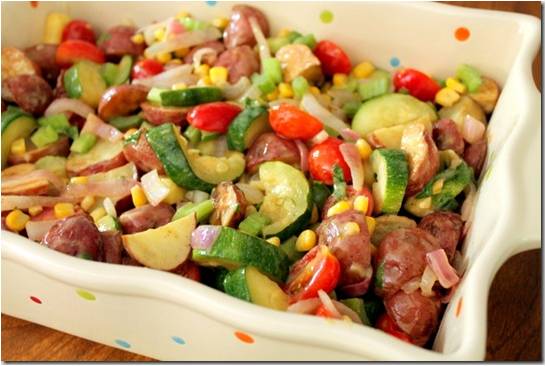 3. Grilled Potato Salad with Parsley Pesto