I'm a sucker for anything red, white, and blue to begin with, but especially around July 4th. This year I plan on having a patriotic BBQ with my family and friends by our pool! With many heading to the beach, lake, or some body of water this 4th of July, I've rounded up some of my favorite red, white, and blue items that are total must-haves for any 4th of July celebration.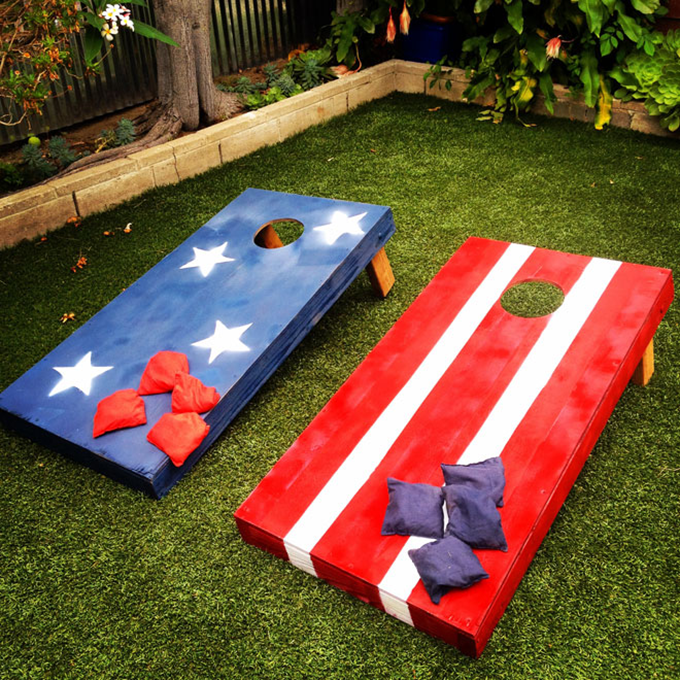 Stars and Stripes Bean Bag Toss Boards– I absolutely love a fun lawn game and I know a lot of our family and friends are obsessed with bean bag toss.  I've been looking to buy my own boards, but after seeing this tutorial, maybe I'll be able to convince my husband to make them 🙂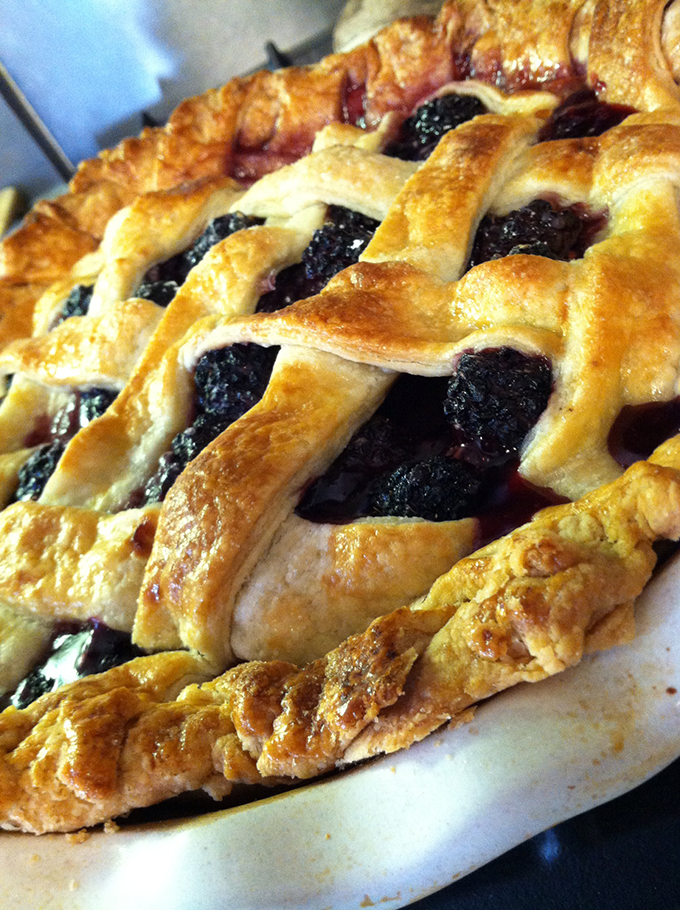 Sweet Blackberry Pie– We made this last year and it was a hit!  Something about berries and pie (maybe even served with some ice cream?) just makes the 4th of July all that much sweeter.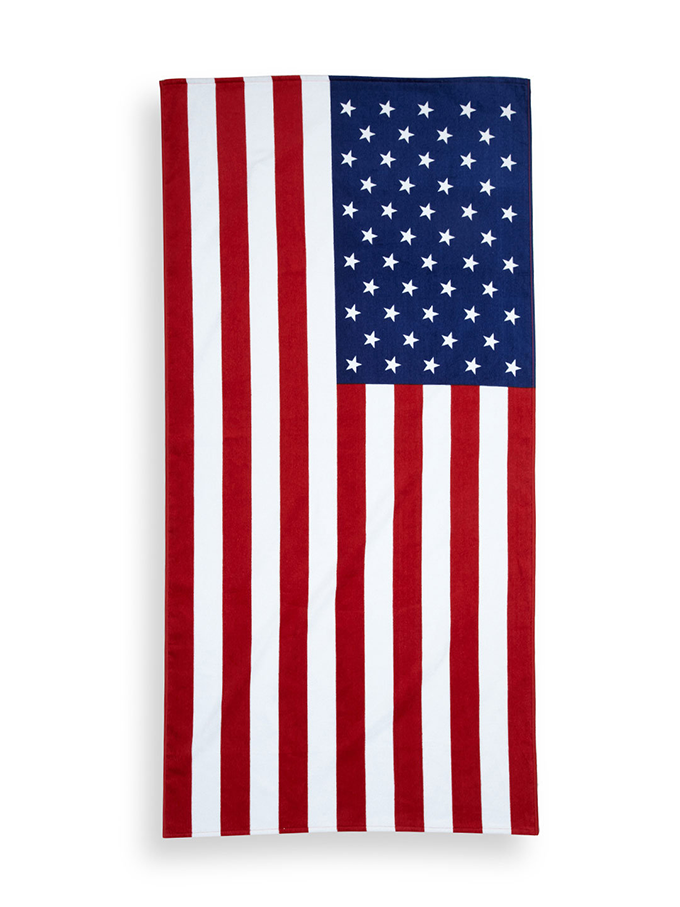 American Flag Beach Towel– I like to buy a couple of extra towels for guests (you'd be surprised how many actually forget them when they come to swim!).  These are perfect and patriotic…double plus!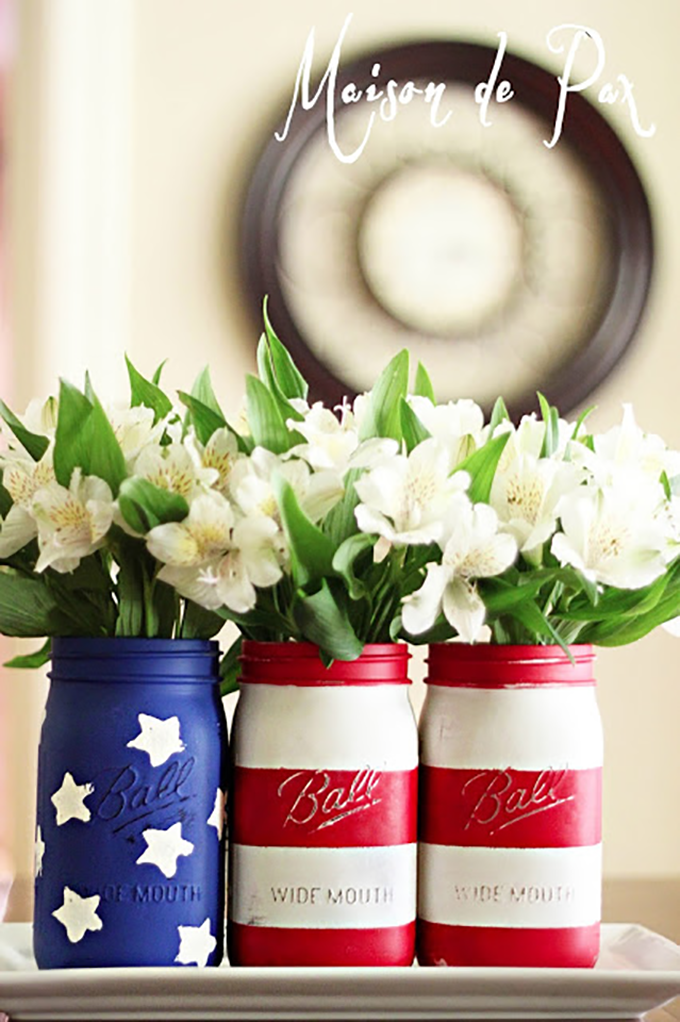 American Flag Mason Jars– Decorate or put anything in a mason jar and I am sold! These are so adorable and I think it would be a fun craft to do with my son!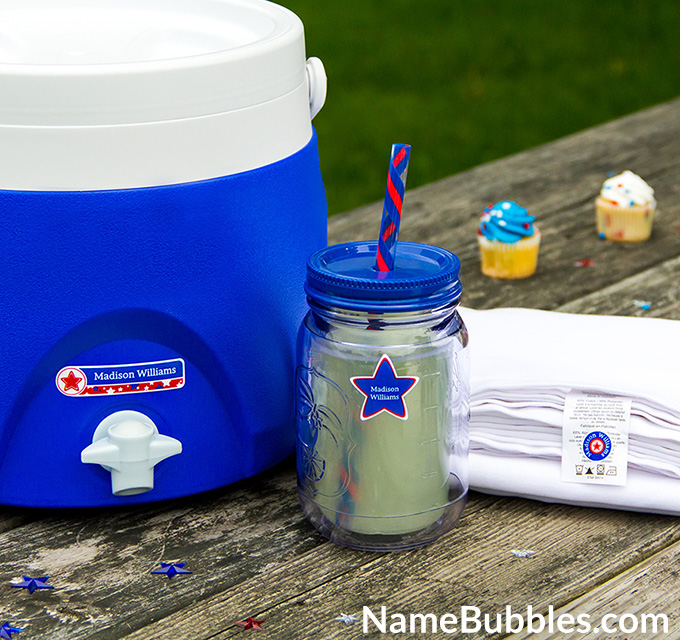 Our Name Bubbles Name Labels with the Star Style (available on all labels)– These adorable star labels are not only fun, but functional too!  Those of you going to the neighbors BBQ, picnic, or even a beach, be sure to snag some of these.  I love sticking these on all of our pool toys, beach items, coolers, picnic clothes, and everything in between!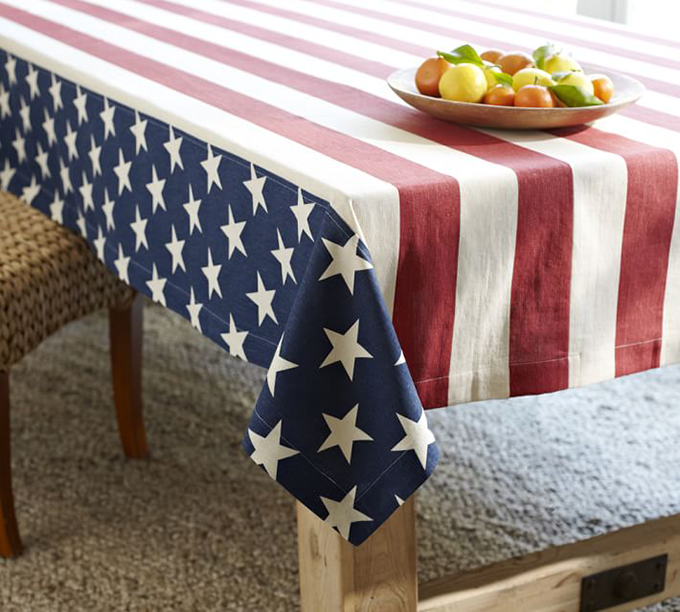 American Flag Tablecloth– This would be perfect for our 4th of July BBQ feast.
4th of July Printables– Ok so you'll need to tune in to tomorrow's post on our blog, but we're launching some pretty adorable printables to help add to any of your holiday decor.  Oh and did I mention they're free!
Not going anywhere, but still want to celebrate the 4th? Check out Fashionable Hostess's post on the Perfect Fourth of July Picnic!
What are your patriotic plans this upcoming 4th of July?