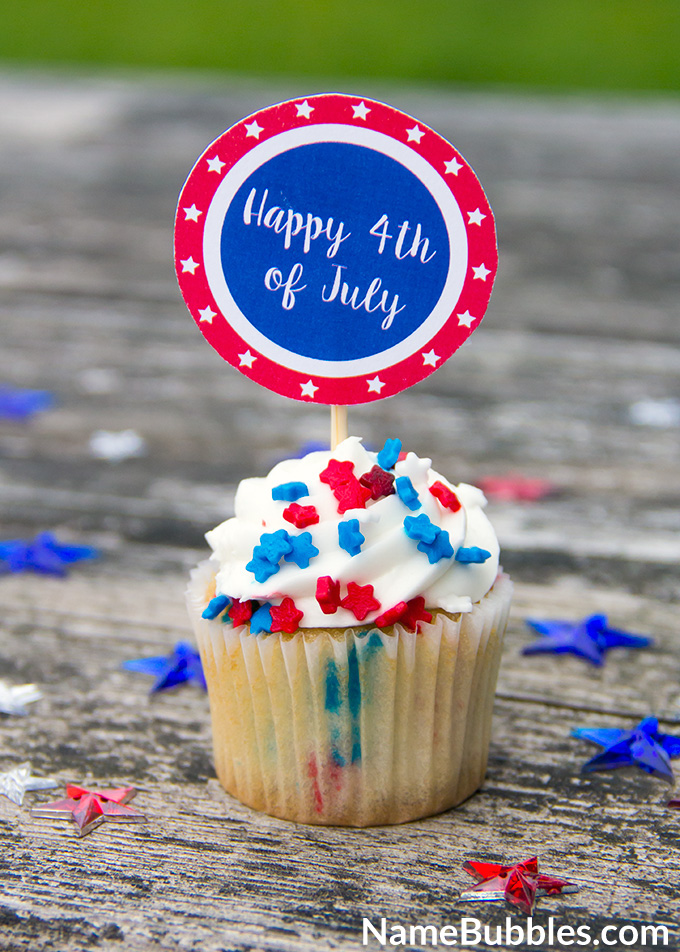 4th of July is right around the corner and I'm preparing all of my most patriotic decor!  With flags flying high, I wanted to do more this year with regards to decor and chose to do so with Name Bubbles 4th of July Printables.  These 4th of July printables boast red, white, and blue colors and a cheerful Happy 4th of July slogan.  With cupcake toppers and a bunting flag, I'm thinking I might hang these up today! [sdm_download id="9859″ fancy="0″]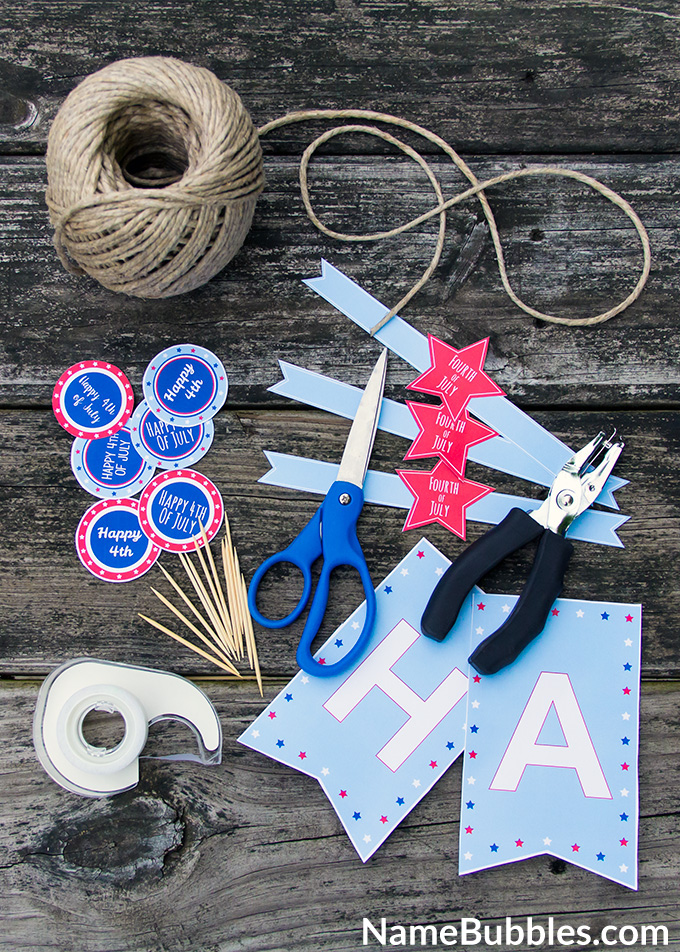 Supplies needed:
Name Bubbles 4th of July Printables (we suggest printing on card stock)
Scissors
Toothpicks
Tape
Twine
Hole punch
To start, download Name Bubbles Fourth of July Printable and print! Then cut each printable along the dotted lines.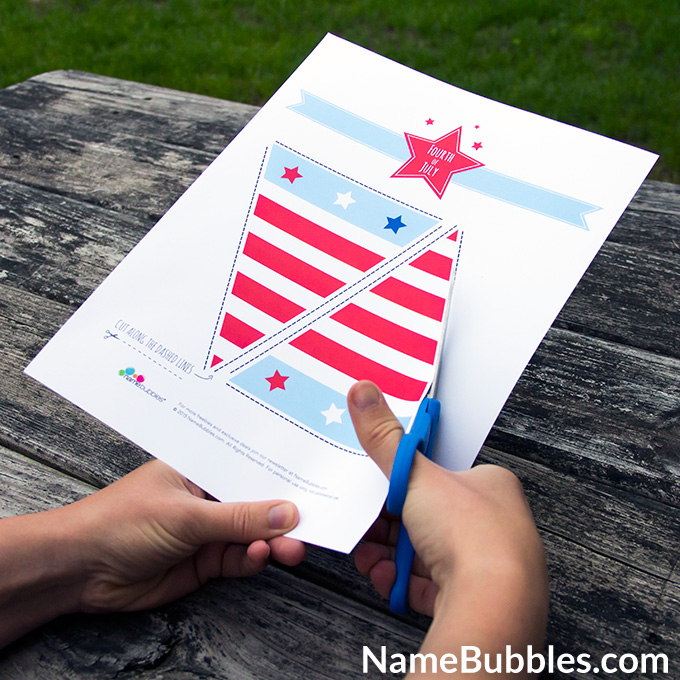 Create hole punches where necessary for the 4th of July Bunting portion and carefully string the twine through each bunting flag.
For the cupcake toppers, simply cut then tape a toothpick to the back and place on top of your favorite cupcake, burger, fruit salad, and more!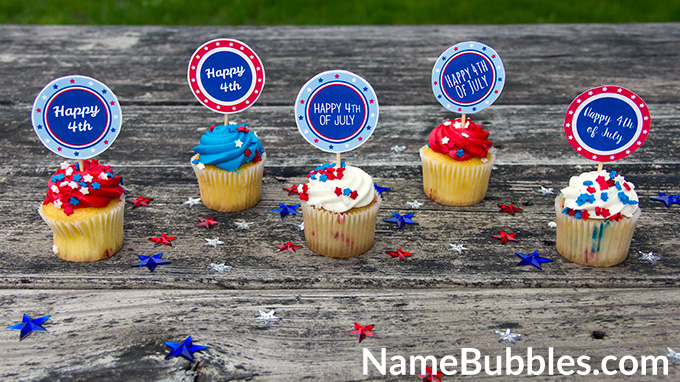 And viola! There you have a easy and affordable way to decorate for your upcoming 4th of July celebration!
 [sdm_download id="9859″ fancy="0″]