Depending on what part of country you live in, you may still be enjoying the dog days of summer or you could be in full back-to-school mode. In either case, the Name Bubbles Team wants to help make the first day a special one and has created four printables to kick-off  the new school year.
Back-to-School Checklist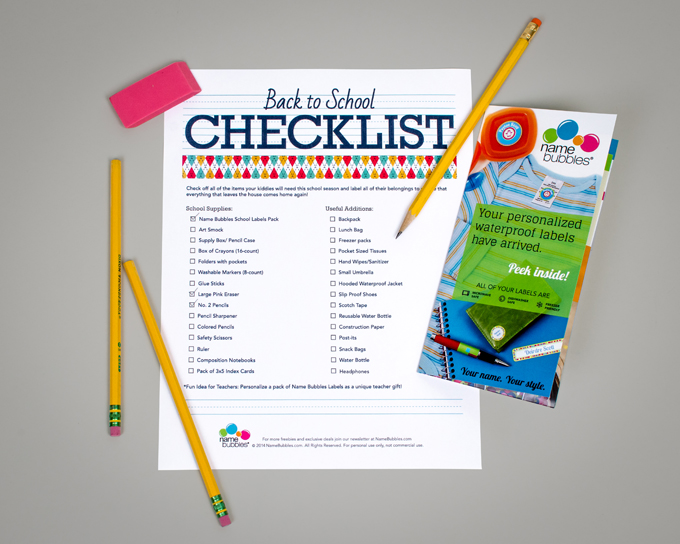 A Back-to-School Checklist does vary depending on the year of school and the school your child attends, but our checklist is a solid universal list, especially for your younger scholars. If your school list went missing, our list will be a great start until you are able to follow-up with your child's teacher for special colored folders or a box of pencils that may need to be donated to the classroom.
Note for School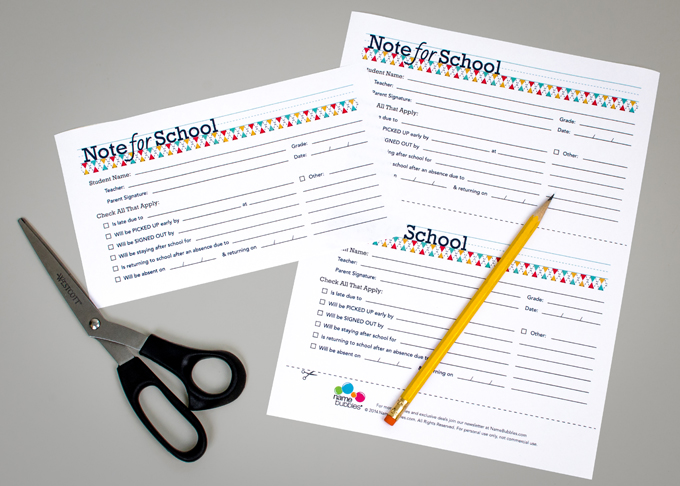 A note for school is my personal favorite. Print up 10 or so pages and keep a folder in your family's command center, home office, or under the phone book in the kitchen junk drawer. It's a speedy and efficient way to inform the school's office of early pickups, doctor visits, or the reason why your child may have missed school.
First Day of School (Grade Sign)
We've seen some pretty cute first day of school pictures through the years, but our favorites usually include the child holding up a sign of the grade they are entering. Having a progression of pictures through the years, either a birthday or a new school year, will always pull at your heart strings. The team created a first day of school sign for children entering Preschool through Eighth Grade.
First Day of School (Q&A)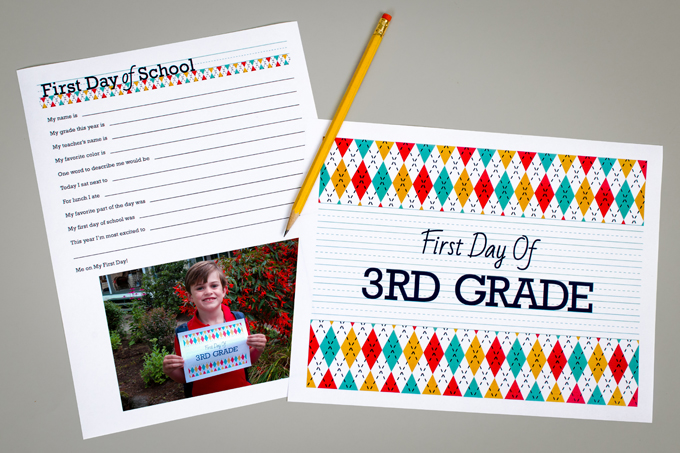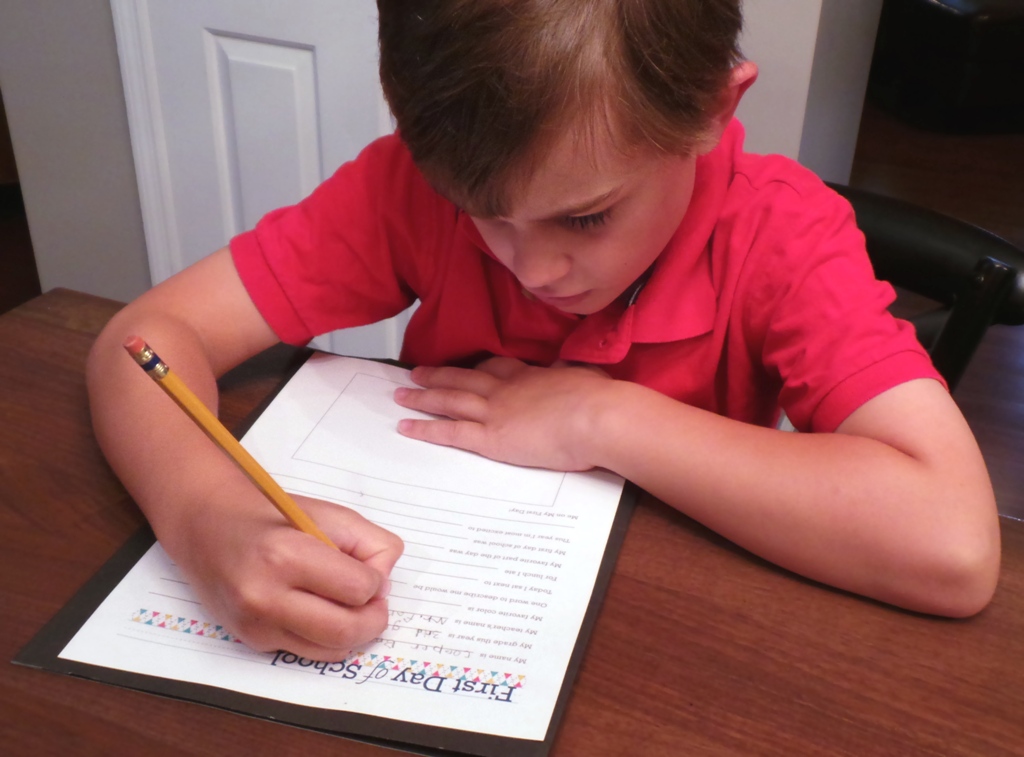 What's the first thing every parent asks when seeing their child hop off the school bus or picking them up from after-school care? After an initial hug or high-five we all want to know, "How was your day today?" With our First Day of School Questionnaire, you or your child can fill in the questions and keep it in a scrap book, or proudly post it on the fridge. We've also provided a space for you to include your child's first day of school photo!
We hope you and your family have a wonderful school year, and your first day is as special as ever.