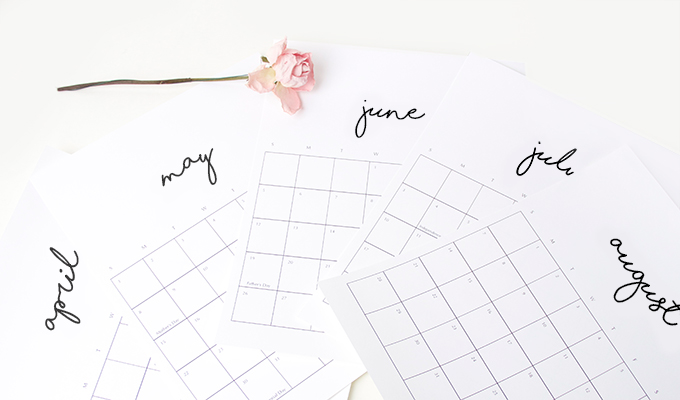 Back by popular demand, we are super excited to share our 2016 Free Calendar Printables! These little babies are seriously my life saver, and I LOVE the simple black and white design with beautiful script. This summer we have tons of weddings and family parties, so absolutely needed something on the fridge to remind us of what's going on and when…these calendars are doing the trick!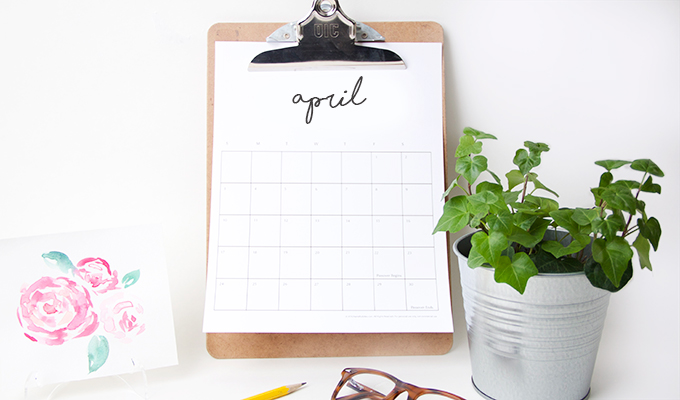 I even printed some out for my desk and have them hanging on a clipboard! I'm feeling more and more organized by the minute 🙂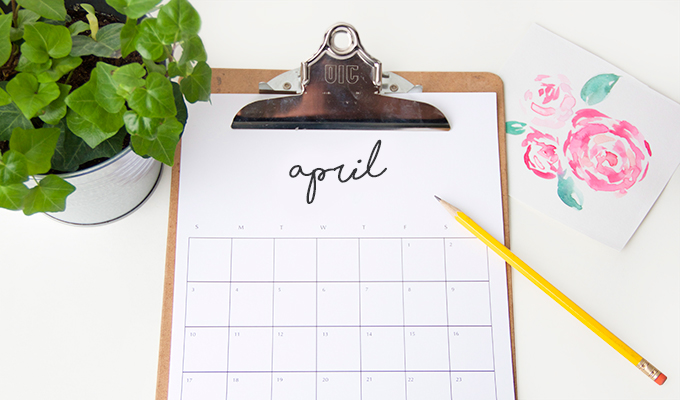 Simply click the button below to download your very own set of calendar printables (just in time for April!).  The ones on my fridge I printed on cardstock while the ones for my desk I used good ol' fashioned regular paper!  Both are pretty darn awesome.