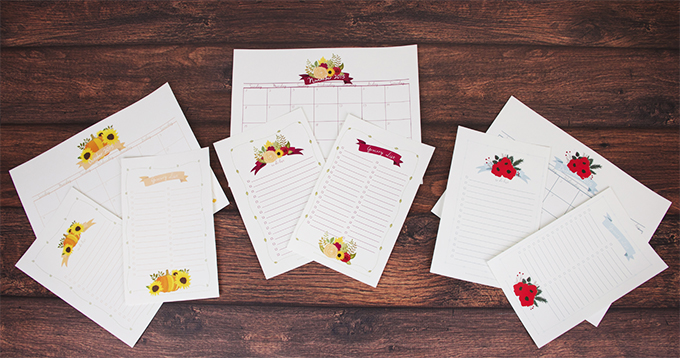 Where has September gone? I can hardly believe that October is around the corner, but know how quickly the holiday months just seem to fly by. With work travel, baby and bridal showers, weddings, and family visiting, I need as much help as I can get when it comes to remembering dates and what I need to get done. If you downloaded last month's September Calendar, To Do List, and Grocery List printables you're going to HAVE to download months October-December 2015 Calendar Printables with matching To Do Lists as well as Grocery Lists.
Just look at how beautiful they are with each month changing in style and color!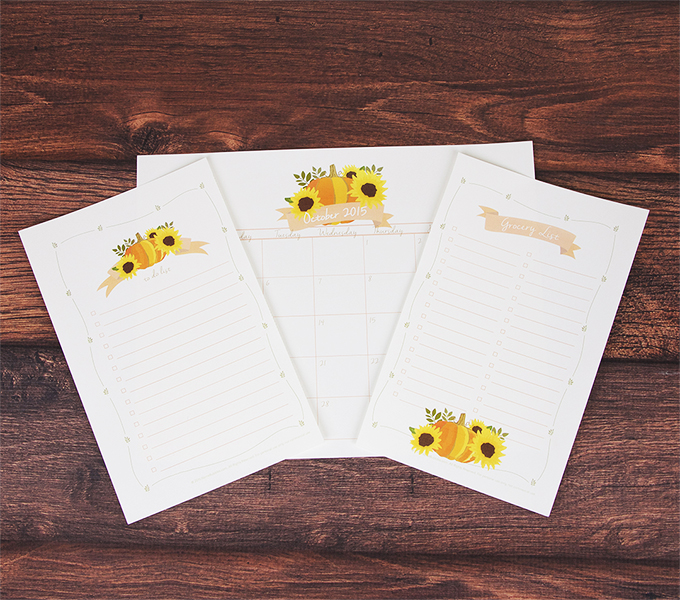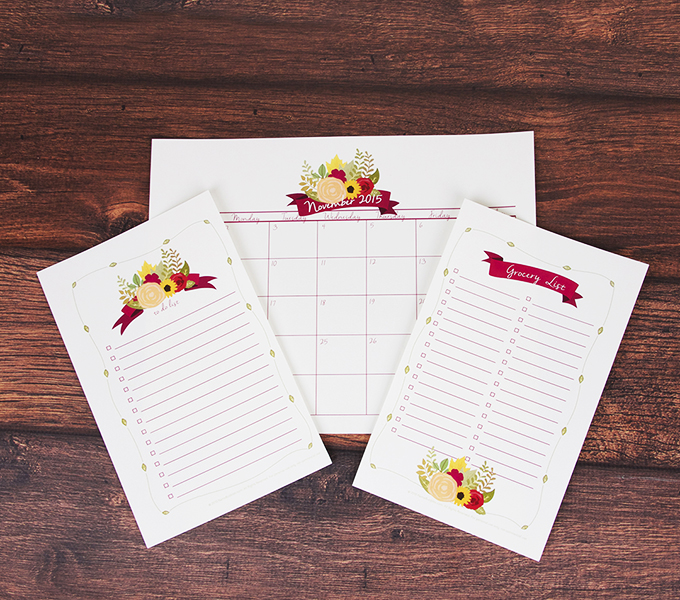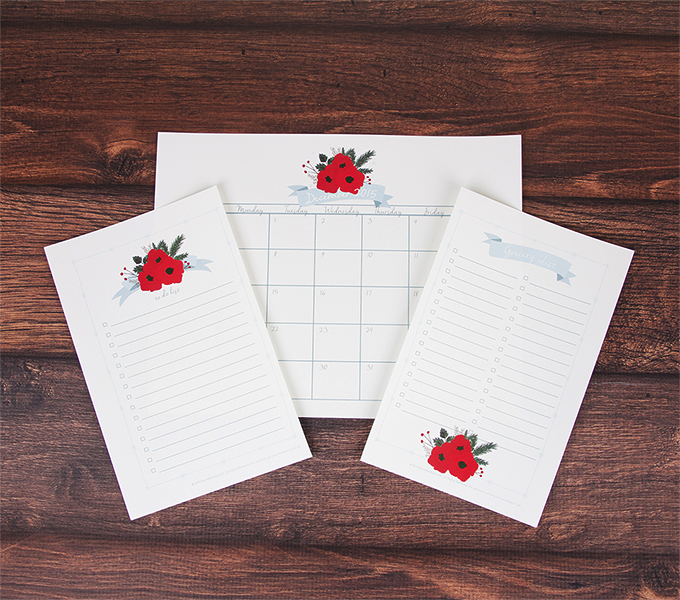 Download the rest of your 2015 free printable calendar designs today, so that you're ready and organized for the months to come!
I find myself using the To Do Lists as packing lists when I'm traveling and these beautiful calendar printables work really well in a Command Center for any home.  Because they're FREE and PRINTABLE it's easy to use them at home, at the office, and heck, maybe even in your car! They're beautiful and functional, making them the perfect necessity to keep you organized. Print multiple versions for any occasion or need!