I used to be a roll out of bed and drink my coffee while I did my morning workout kind of girl (OK, sometimes I still do this!) However, over the last few years I have learned a lot about nutrition and how to fuel your body to perform its best. It is important for you to feed your body before (and after) you exercise. I am sure this is probably not breaking news. Most of us know we should be eating before we exercise, but in reality it can be tough. Working out on a full stomach can be painful, but exercising on empty might leave you seeing stars. So where is the balance?
I talked to a nutritionist friend of mine about this a few years ago and she suggested the list below. (Thank you Elyn!!) While it does take a little more planning to be sure you have some energy boosting snacks with you, I can tell you first hand that you will notice a difference during your workout and will feel great after.
Elyn suggested the following formula:
1 hr before = body wt X .45 = grams carbohydrate needed
2-3 hrs before = body wt X .90 = grams carbohydrate needed
4 hrs before = body wt X 1.8 = grams carbohydrate needed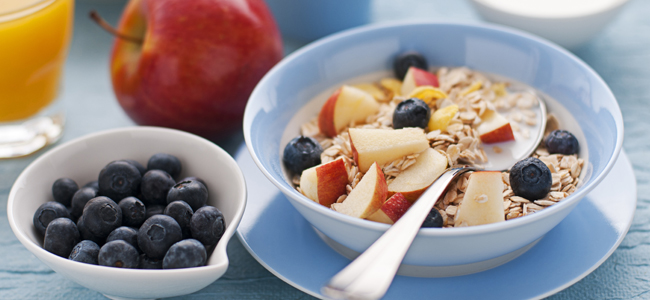 20 Great Snack Ideas
Peanut butter and jelly or banana sandwich (Half or whole)
Trail gorp (Nuts, raisins, dried fruit, etc.)
Instant oatmeal with dried apricots
Cereal or low-fat granola with fruit & yogurt
Banana, pumpkin or date break & milk
Low-fat Cheese & crackers or rice cakes
Lentil salad and cracker, lentil soup
Whole grain english muffin & peanut or nut butter
low-fat muffin with milk, yogurt or juice
Slice of pizza & vegetable toppings
Baked potato with salsa or cottage cheese
Soup and crackers
Three-bean pasta or potato salad
Non-fat refried beans or salsa and chips or crackers
Piece of fresh fruit & pretzels or popcorn
Fresh fruit dipped in yogurt
Half a papaya or cantaloupe filled with yogurt or cottage cheese
Fruit smoothie (fruit, yogurt & milk or juice)
Energy Bar
Whole Wheat Pasta salad
Do you try to eat before you exercise? What's your favorite per-workout snack?