Right around February I start to get the itch for all things spring.  Now don't get me wrong, Upstate NY has had a pretty mild winter, but I'm ready to be rid of the brownish snow/sleet/ice mixture that's currently laying on the ground and trade it in for all those daffodils and crocuses I planted last year. As I await warmer weather, I've put together 10 things that get us thinking spring to hold me over for a couple of months.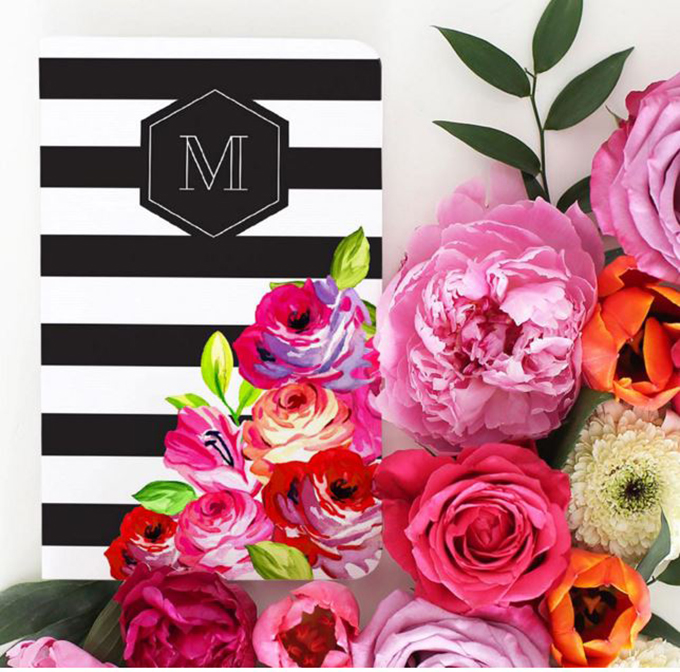 May Designs Notebook – first off, everything produced by May Designs is totally gorgeous, but pair that with practicality and I'm sold! For some reason, planning meetings, grocery trips, and daily reminders isn't as difficult when you have a pretty notebook to put it all in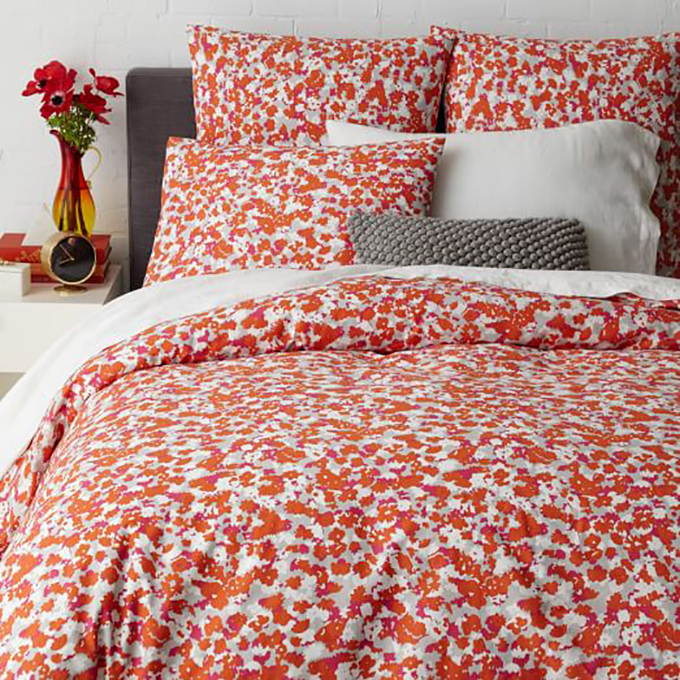 Floral Duvet Cover– I find myself having this odd obsession with duvet covers #sorrynotsorry! I love to switch mine out between winter, spring, and summer and have had my eye on this Camo Floral Cover.  Maybe I can get my boyfriend to sign off on it since it has the word "Camo" in there?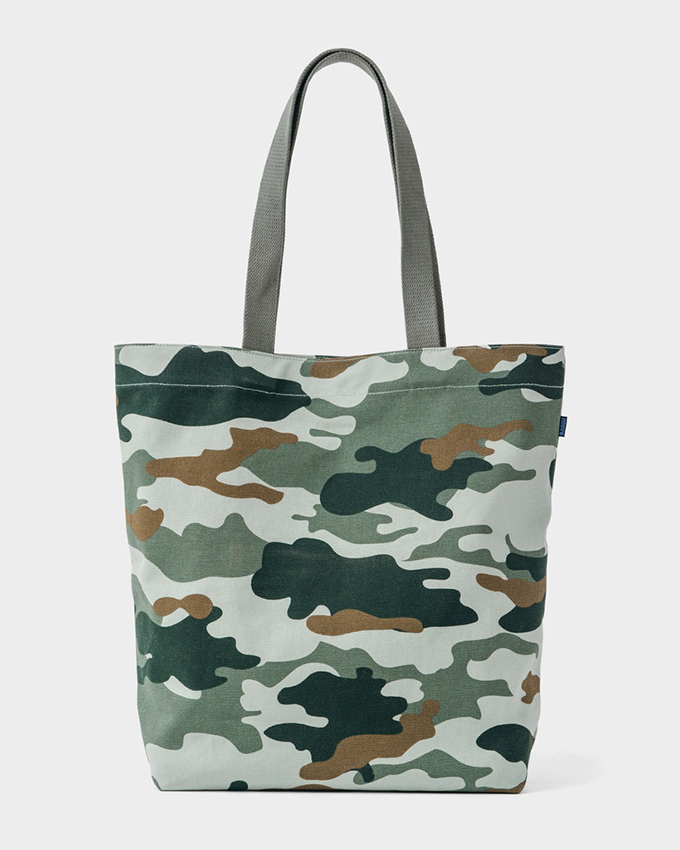 Market Tote– our local farmer's market opens back up in the spring and I LOVE stock piling up on the season's freshest fruits and veggies. I could use a new little shopping tote for my super hauls to and from the market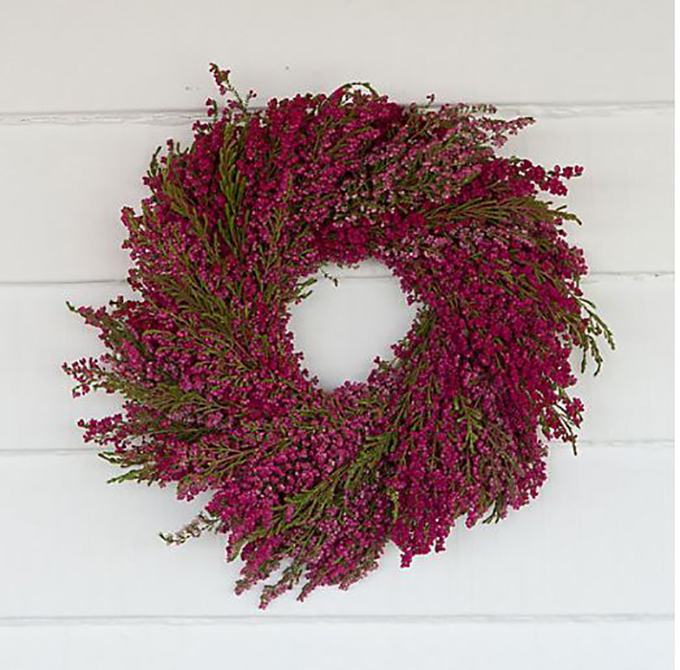 Wreath– confession: I've been itching to purchase something from Terrain and I think I might actually bite the bullet with this STUNNING Fresh Heather Wreath. The fresh flowers will be cheerful indoors and the raspberry color just makes be oh so happy!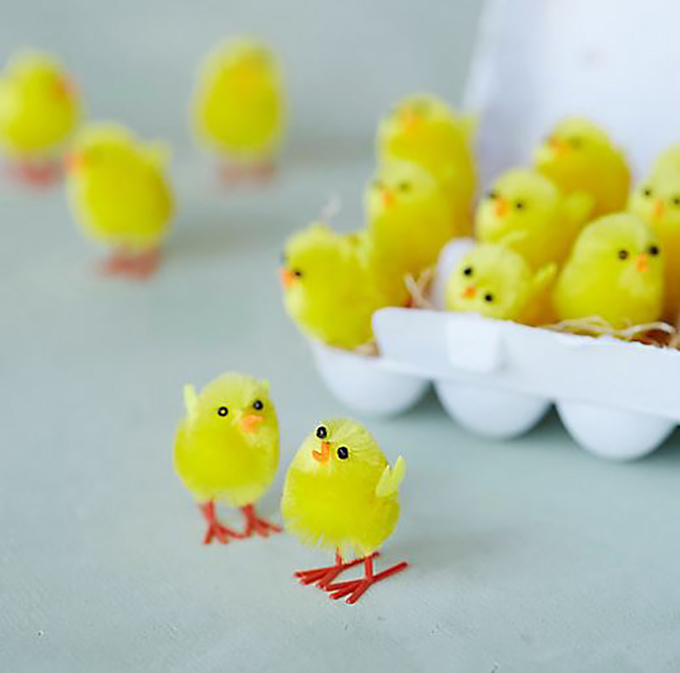 Spring Chickens– I really have no clue what I'll end up doing with these, but I told you I have a huge obsession with Terrain and who could resist these cute little chicks scattered around the house?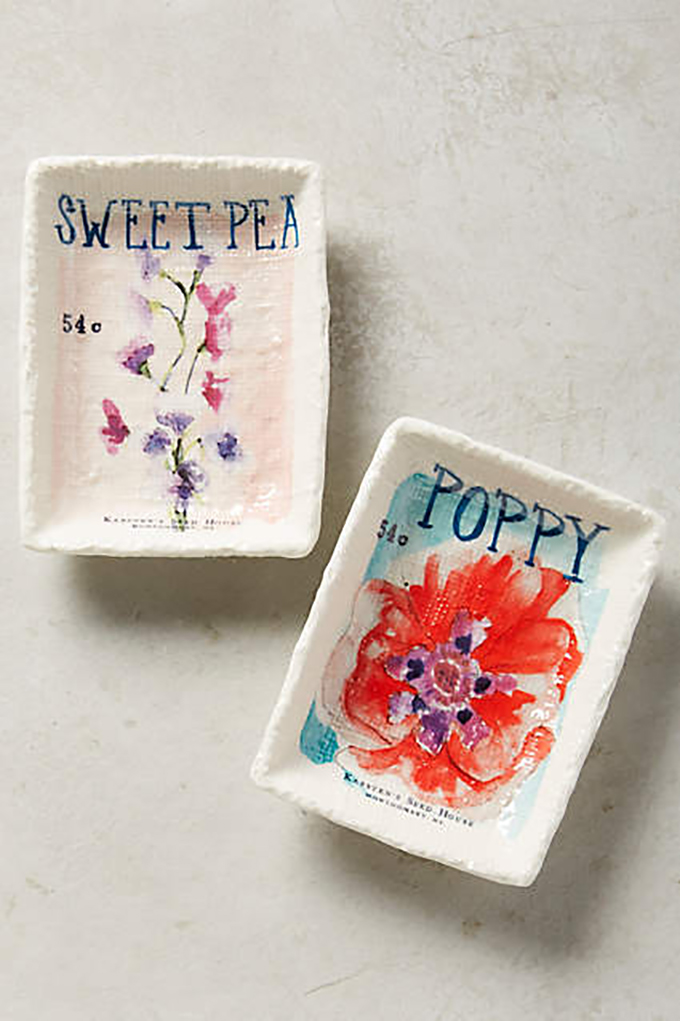 Trinket Dish– I am notorious for taking my jewelry off and throwing it on the closest flat surface (I know I know it's bad), but maybe if I had a super cheerful trinket dish I'd be more inclined to place my belongings in a set space 🙂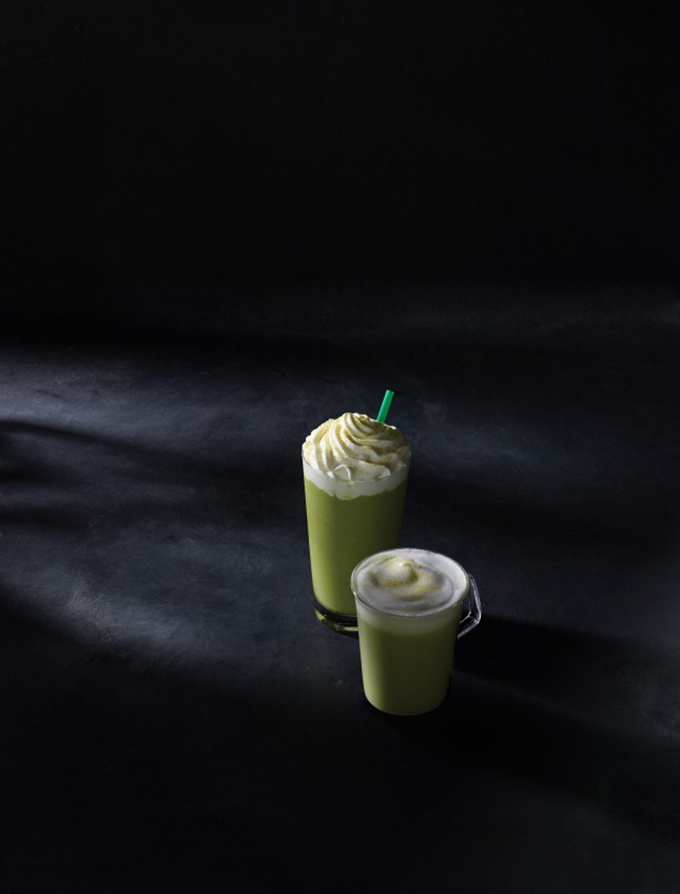 Green Tea Latte– if you don't read Brit + Co you need to start!  Their article showcasing Starbucks' New Citrus Green Tea Latte has me running out the door to get one. Healthy AND refreshing? Say no more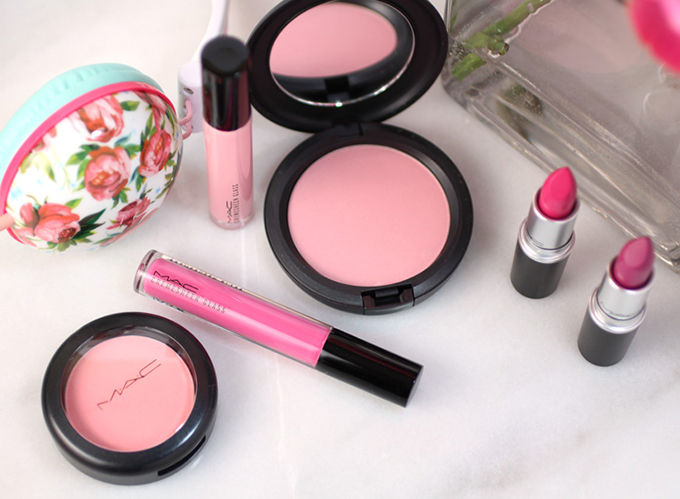 Pops of Pink– looks like it's not just the Grammy celebs rocking the pink shadows these days. Mac just introduced their Flamingo Park line and I'll take one of each please! Kidding, but nothing screams spring more than a pink pout or eye lids does it?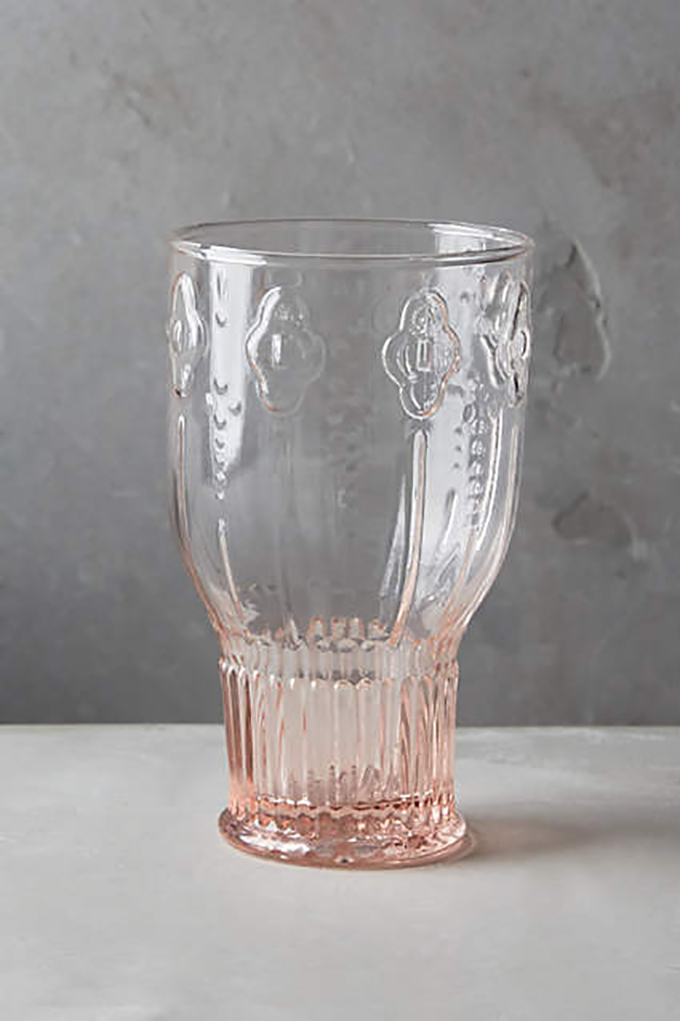 Fun Colored Glassware– I think juice, soda, water, and all other beverages just taste better in a fun glass.  I have a bunch of mismatched favorites in my cabinets, but nothing like this pink beauty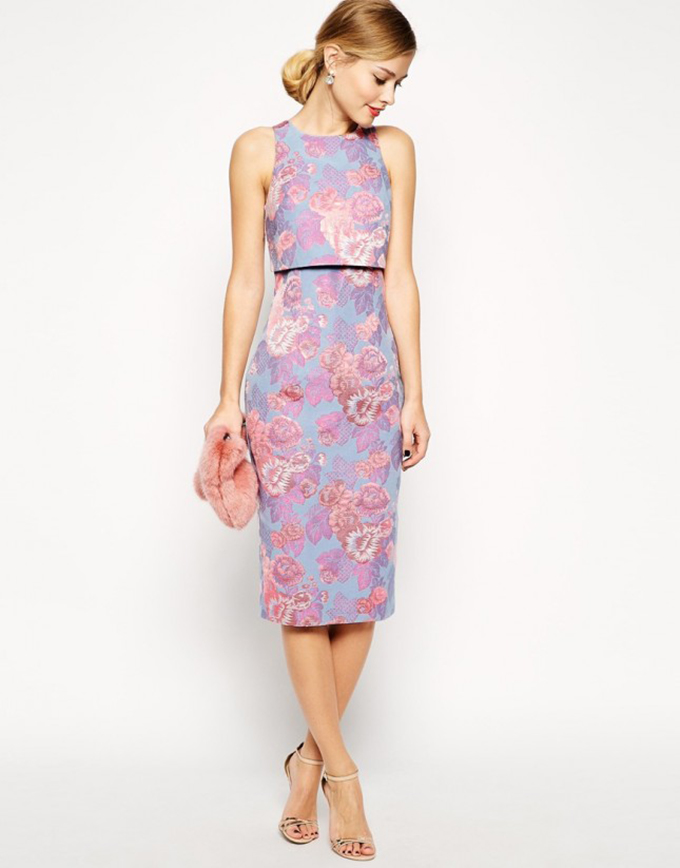 Floral Dresses– need I go on? Whether you're looking for some fun florals in you wardrobe, the perfect Easter Sunday outfit, or like me have a million weddings to attend this year, a cute floral dress is the epitome of spring and let's just be honest…fun!
What are you all looking forward to this spring?